With the theme, "Heavy Metal Toxicology: Melting Dangers and Solidifying Solutions for a Better and Safer Environment", the Philippine Federation of Chemical Societies (PFCS) in partnership with Integrated Chemists of the Philippines (ICP) and the Kapisanang Kimika ng Pilipinas (KKP) Regions X/XII/ARMM/CARAGA held its 17th Philippine National Chemistry Olympiad Regional Eliminations last November 25, 2017 at Xavier University, Cagayan de Oro City.  Among the participating schools in Region X were Philippine Science High School, MSU-IIT IDS, Central Mindanao University Laboratory High School, Gusa Regional Science High School, and yours truly, Lycée St. Jean-Baptiste de La Salle.
The event started with a prayer followed by the welcoming of participants by Mr. Higinio R. Barros, Jr., President, ICP Regions X/XII/ARMM/CARAGA who also happens to be my former classmate and class president in STS last summer.  Then the reading of the mechanics was given by Mr. Jeffrey F. Tumampos, Coordinator, Regional PNCO Committee Regions X/XII/ARMM/CARAGA.  And without any further ado, the eliminations started in the form of a written exam with a time limit of only 90 minutes.

Now, guess who got out from the testing room first?  In less than an hour, my Patrick was already sitting beside me outside the room playing his online mobile game!  According to him, the exam was mostly about organic chemistry which in the K-12 curriculum guide from the Department of Education is at the last part of General Chemistry 1.  So I have an excuse as a coach because I was not the one who handled their Chem 1 last year.  Hehe….  However, I was so happy with the results!  For us first timers, the results were ain't bad!  Elmo Luis Jacob A. Cruz placed 6th, Julie Marie S. Pavadora at 8th, and Patrick Jan Y. Ang ranked 9th along three others from the other schools.  With a total of 15 participants, we were not kulelat and that was what I was secretly praying for!  So congratulations, our chem trio! 🙂
On the other hand, I was also so proud of my previous tutee, Othniel Ian C. Ybo of Philippine Science High School for bagging 1st place during the competition!  The 2nd and 3rd placers were his classmates and they have been joining the Olympiad for a couple or more years already.  It's Pisay, dear friends!  I mean, they have to be always on top when it comes to sciencing!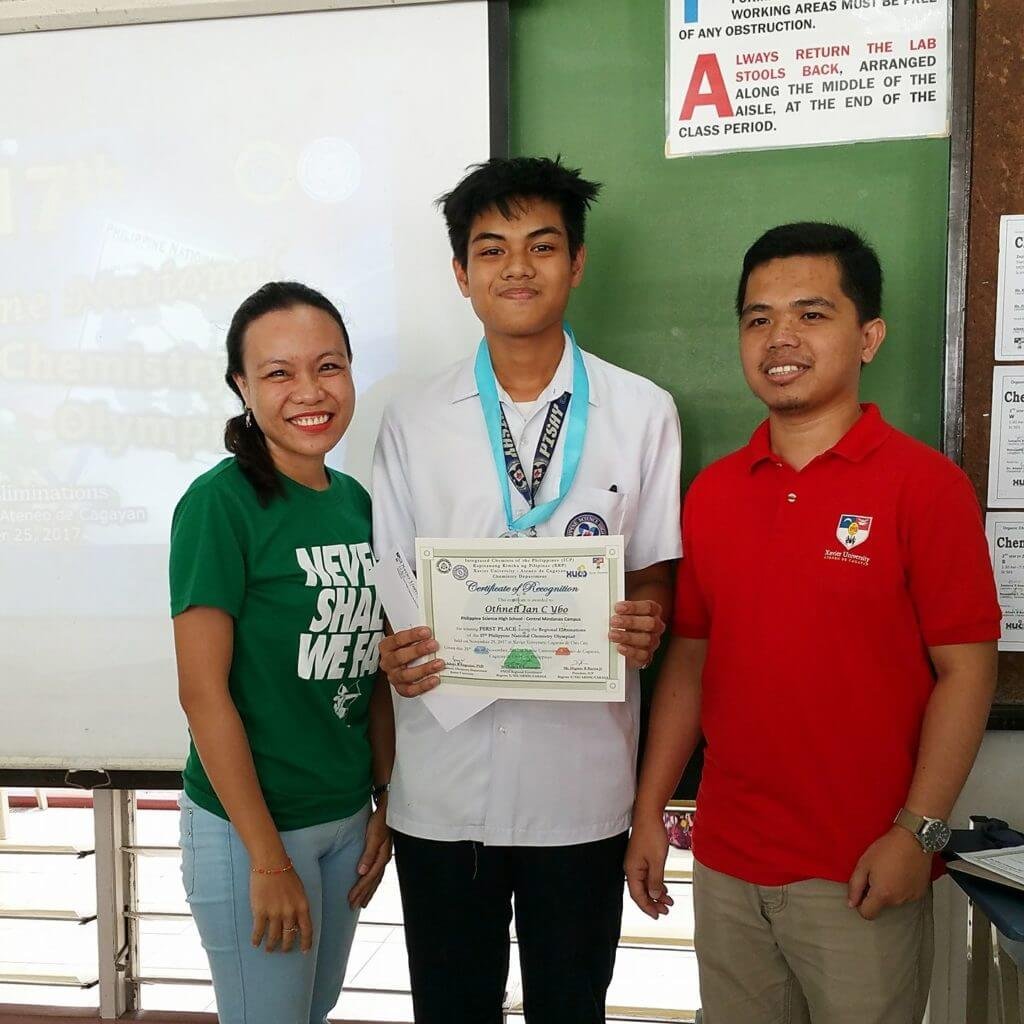 With the aim to promote excellence in Chemistry among the young, promote Chemistry as a profession, and serve as a venue for discovery of talents that can represent the country in international Chemistry competitions, PNCO has indeed rekindled our love for Chemistry!  So to quip Sir Gino, "Continue to spread the wonders of Chemistry!"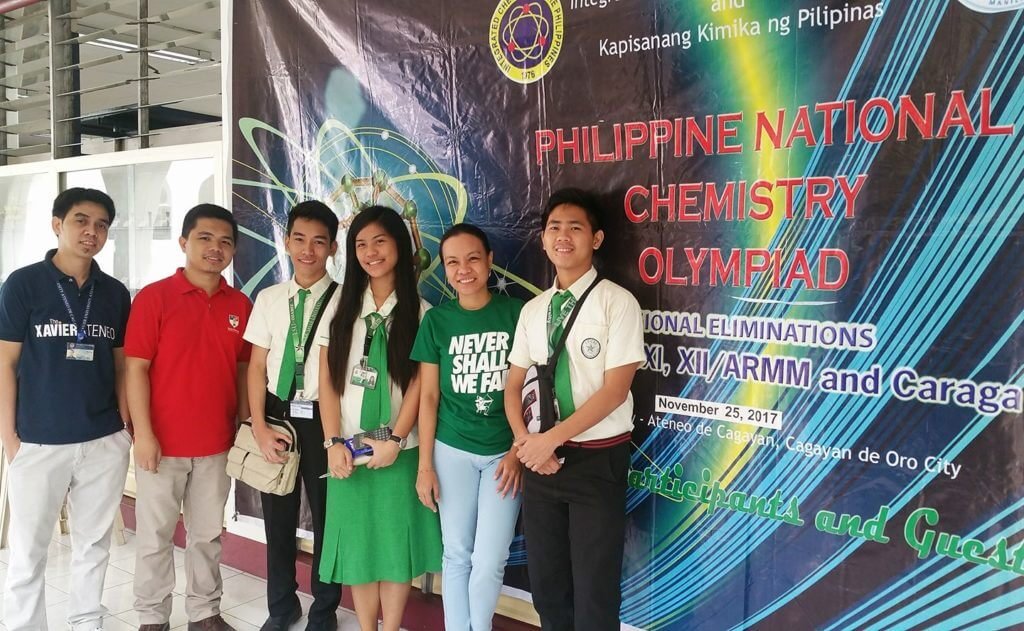 Thank you so much for the privilege, PFCS, ICP, and KKP!  Thanks also to La Salle University for exposing our students to compets such as this!  🙂
Related Posts: