Vacation is what most people want especially the young professionals. They want to have a break from their stressful and unending work. However, due to limited time and resources, the need to unwind somehow vanished. Going somewhere during a certain vacation period is what others do and there are some who prefer to travel alone, but I would say it is boring because no one will empathize with you for the whole duration of the trip. In other words, it is always better to travel with friends and loved ones. Hence, an idea of travelling with a limited budget comes up.
Travelling with a limited budget needs planning, people and patience. Planning is very essential as you travel. You need to plan for your itinerary, outfit and other expenses so that you can maximize and enjoy the trip as you go. As the saying goes, "Failing to plan is planning to fail". You also need people so that you will have fun on the road and the trip will not be tiresome as well. Also, the more people, the lesser the cost of the trip will be. And lastly, you need patience because all things will not happen as planned. There are circumstances along the way which are out of your control. Hence, to be fully stress-free, patience is indeed a need. Travelling will help you unwind but you need to plan ahead and anticipate the things that might happen along the way.
We applied all the things mentioned above when we went to Surigao last October 28-31, 2017. Of course, we planned ahead. The planning process includes the budget of the whole travel, accommodations, transportation, outfit, things to bring and people who will go with us. We created a chat group online and we agreed that we will go to places like Sohoton Cove or Bucas Grande Group of Islands, Britania Group of Islands, Laswitan Lagoon, Enchanted River and Tinuy-an Falls. The budget was around Php6,000/person and we appointed a treasurer and auditor so that our funds will be properly monitored and accounted for. However, the entire trip only cost us Php4,000/person. Superb savings!
The 3-day escapade was so relaxing and spiritually fulfilling as well since we had our devotion each morning. We see to it that we put God first in everything even in our tours and adventures knowing that HE is the creator of all things, the source of everything and that we are just so blessed to enjoy the beauty of HIS creation. It was indeed a great break for all of us from our stressful and unending work. We really enjoyed our time together and even learned some of the millennial terms such as werpa (which means power) and petmalu (which means malupet or the best!). With this "Surigao Escapade", we have learned that a memorable vacation is not about the place that you go but the people you go with.
Patience was what God wanted to teach us in that whole trip. Aside from the very long travel, there were also circumstances that somehow made us frustrated. We arrived at CDO bus terminal from Ozamiz (5-hour travel) around 11:30 PM but we waited 30 minutes for our hired van to pick us up. During our deal with the van, the driver promised to bring us to an inn in Sohoton that will only cost us P200/person. However, when we arrived in Surigao, he brought us to an overpriced inn where we had problems with the water, lights, toilets and space. We were also not able to go to Britania Group of islands and Laswitan Lagoon due to lack of time and we were just so disappointed with the service of the van/driver that we hired.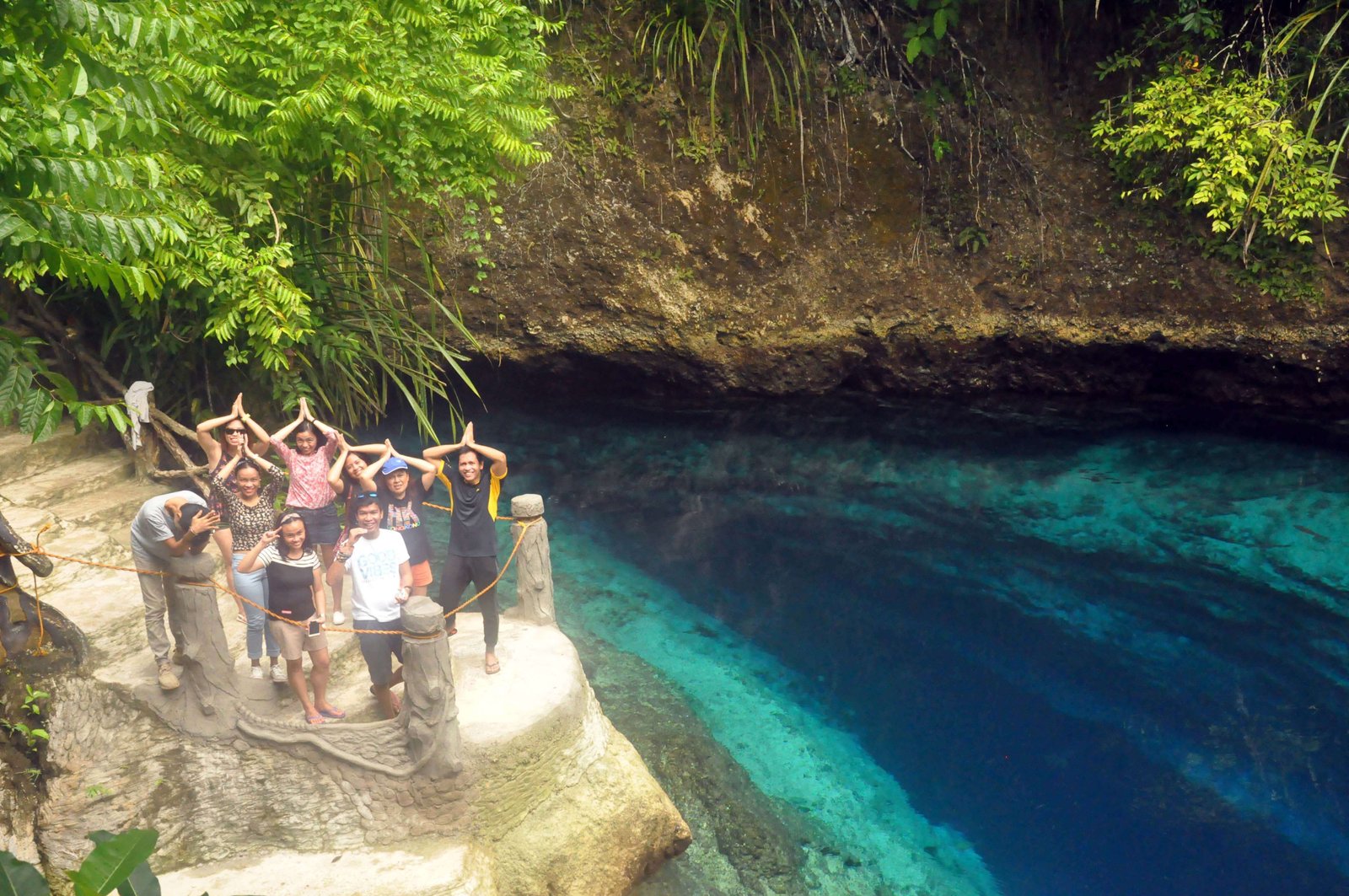 Moreover, some of us also got sick because of the long travel. But despite of all the problems and frustrations, we still managed to have fun and enjoy our time together. We comforted each other by saying, "It's okay, we can learn from here.  For the mean time, let's just enjoy the beauty of nature together." GOD's creation is indeed awesome, from the islands to the waterfalls, to the rivers and the oceans. Sohoton Group of Islands is so amazing with its sand that's so fine and white as pearls. The water is crystal clear and we had so much fun swimming with the jellyfish. We were also extremely astonished with the beauty of Enchanted River with its super-duper deep blue waters. We also went island hopping in Hinatuan town where we swam with the stingrays and baby sharks. Lastly, we were astounded with the beauty of the waterfalls at Tinuy-an. It looks like the smaller version of Canada's Niagara Falls. Truly, patience is what makes our trip more memorable because we cannot control the circumstances around us but we can do control how we react towards those circumstances.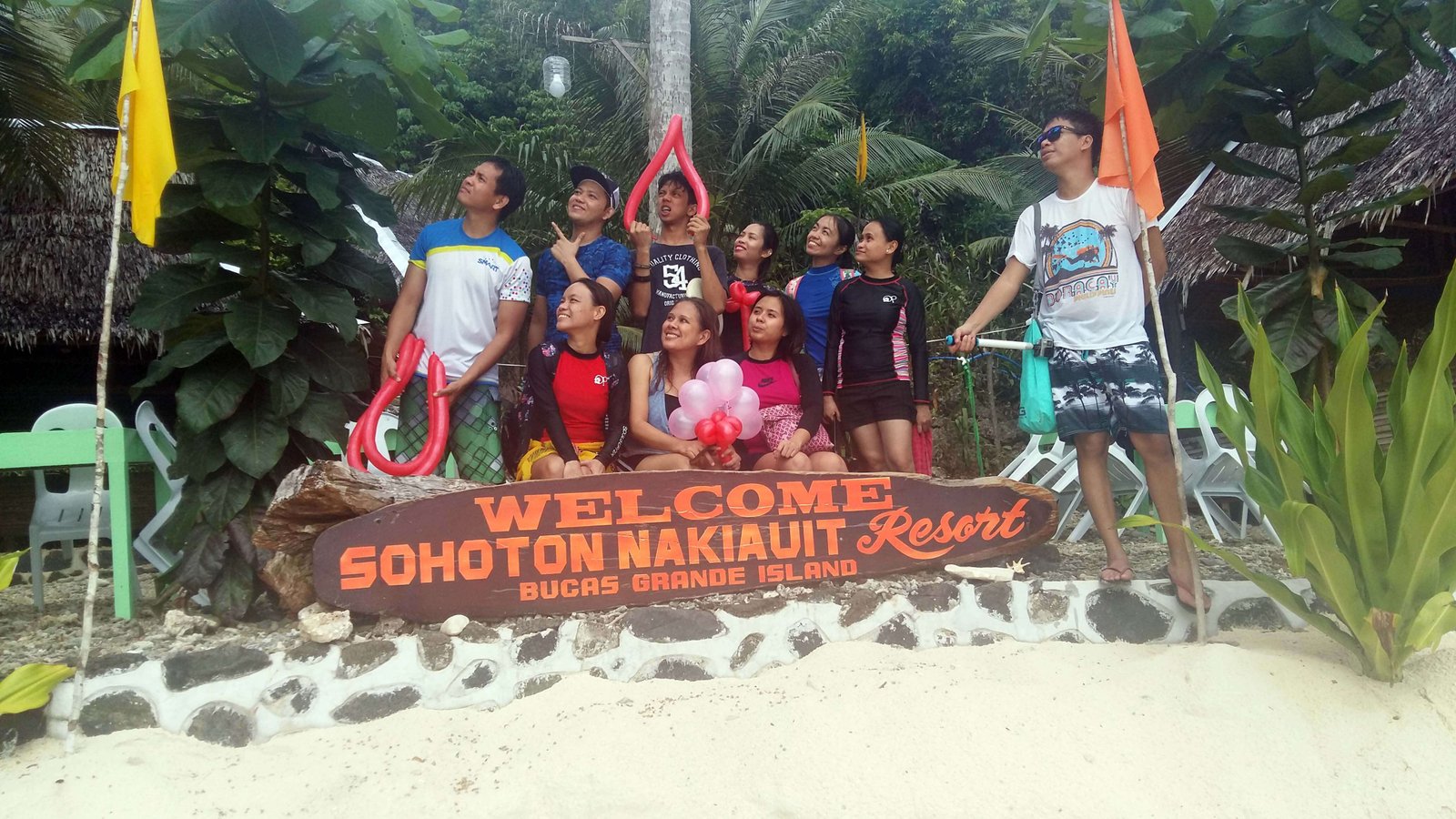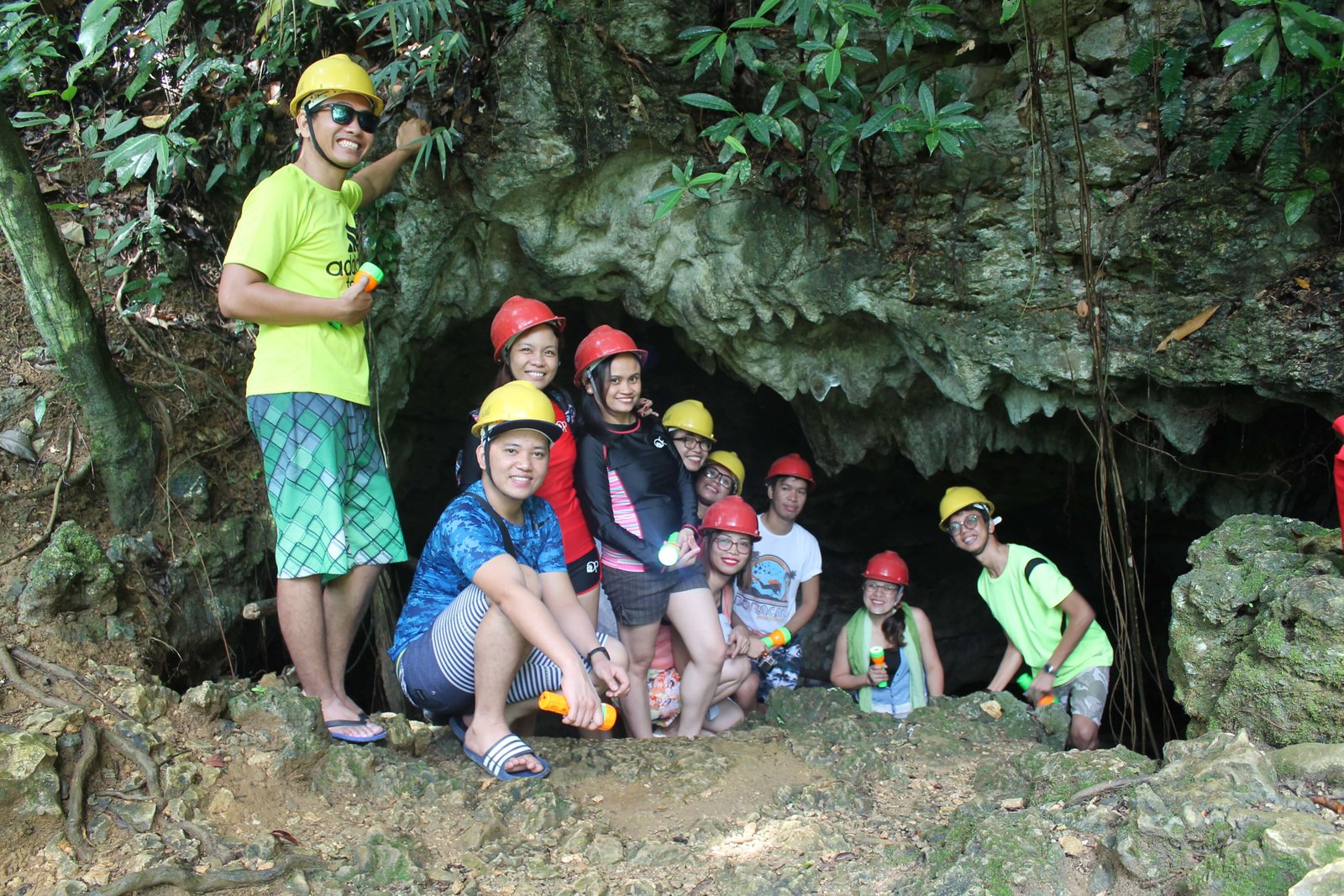 In view thereof, to have an unforgettable and well spent vacation, planning and self-preparation is a must. By so doing, the purpose of having a vacation will be realized. Daily devotion helped a lot in reminding ourselves about our Creator, allowing us to really enjoy the remarkable experience with our friends and loved ones. Until our next adventure!!!!!
WERPA!!!!!
– Engr. Eljohn A. Galamiton aka Piolo Overrun
Related Posts:
Camiguin for a Day and a Half
Kagay Whitewater Rafting
Swimmin' with the Whale Sharks in Oslob
Brazil and Vietnam in Misamis Occidental