2:00 PM
Arrival at Francisco B. Reyes Airport, Busuanga Island, Coron, Palawan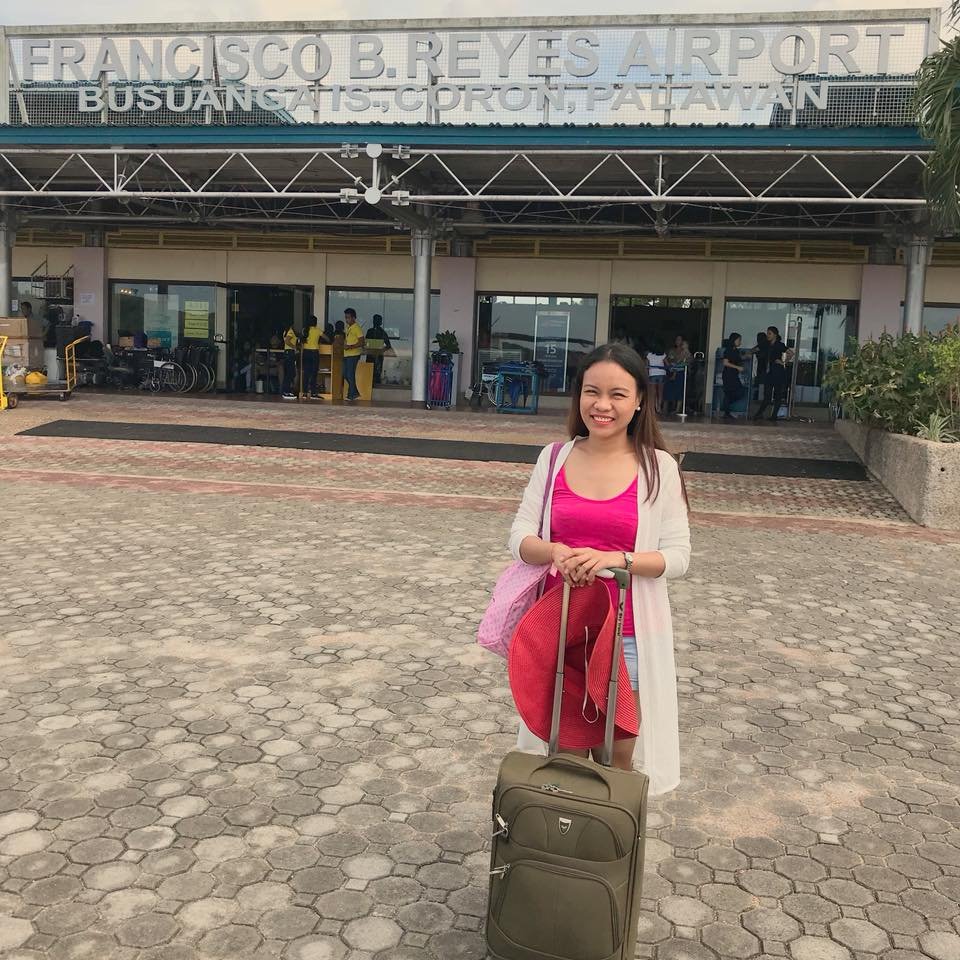 3:00 PM
Checked-in at Princess of Coron
Fascino Citronella Mosquito Repellent Body Spray
4:00 PM
Sight-Seeing at Lualhati Park
5:00PM
L. Escarda's Coron Harvest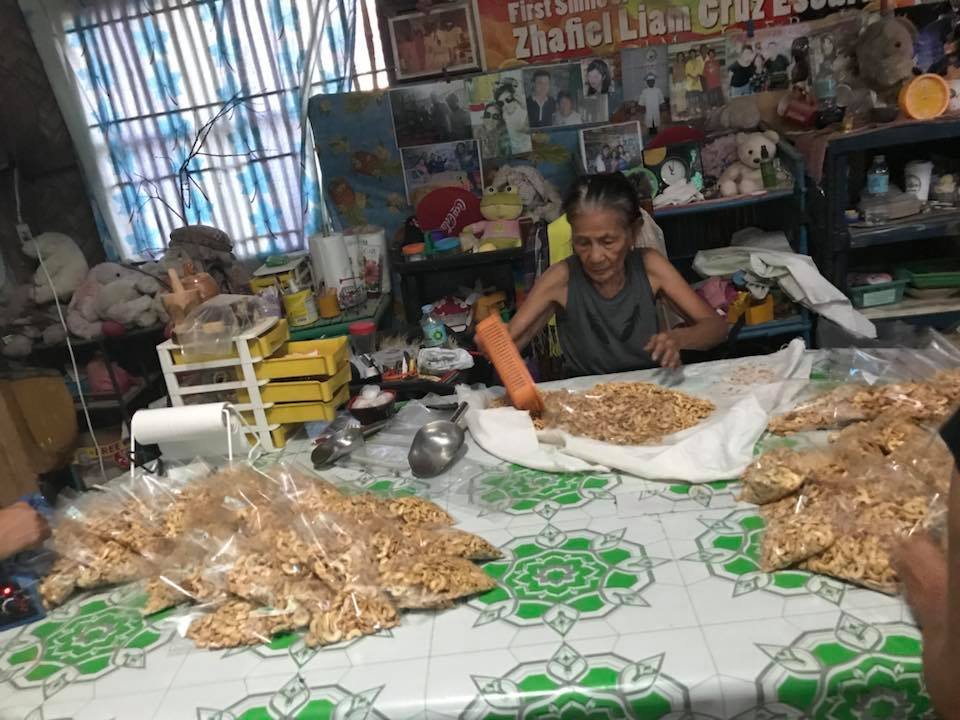 Meet Nanay Lita of L. Escarda's Coron Harvest, maker of the best baked and roasted cashew nuts in Palawan! All nuts are freshly packed with that tasty crisp! Don't forget to drop by here for pasalubong!
6:00 PM
Twilight at Maquinit Hotspring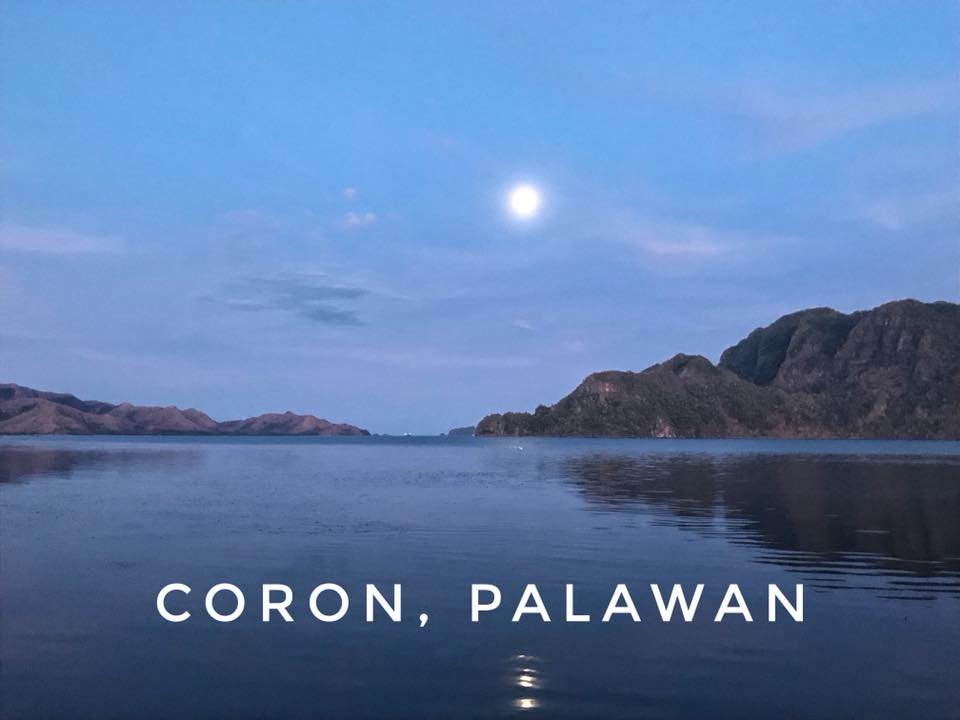 'Twas the first time I saw the moon in all its splendor.  To say that the view was breathtaking is an understatement.  Even this photo hadn't captured how marvelous the scenery was.  It's forever painted in my heart! <3
8:00 PM
Dinner at Raymund's Restobar
9:00 AM
Las Islas de Coral
12:00 NN
Dimanglet Island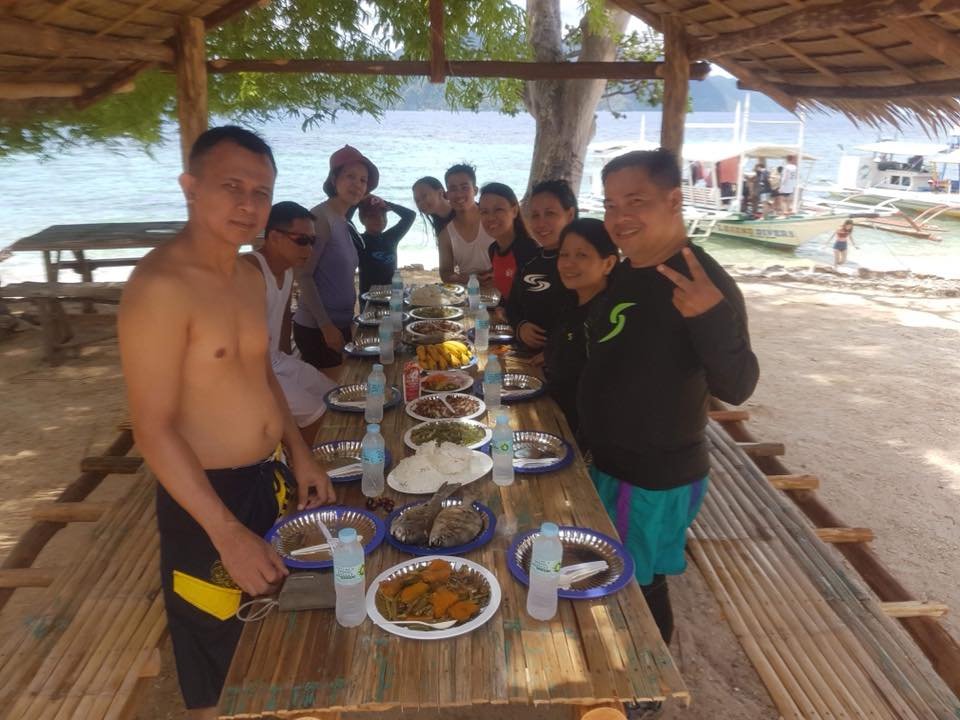 2:00 PM
Kayangan Lake
5:30 PM
Dinner at Lolo Nonoy's Food Station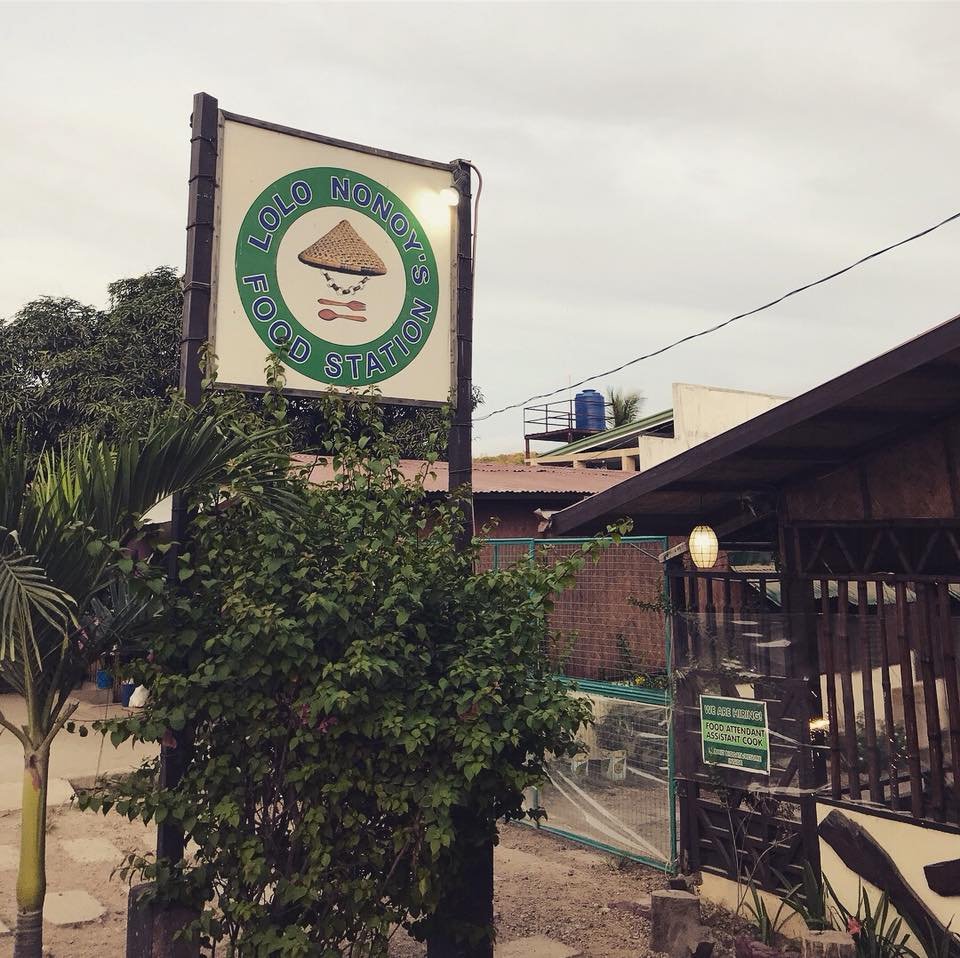 7:00 PM
Coffee and Tea at Touchwood Cafe
5:00 AM
Calauit Safari Park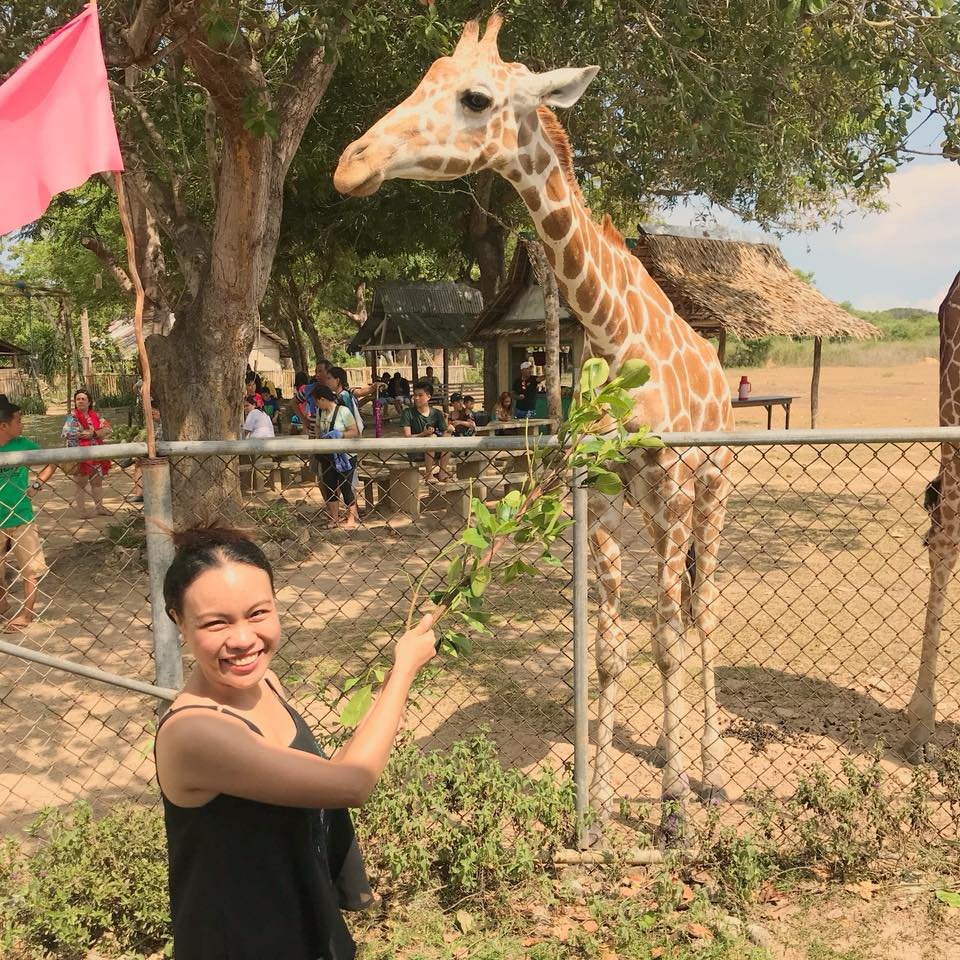 10:00 AM
Lusong Coral Garden
12:00 NN
Pass Island
2:00 PM
Off to Cebu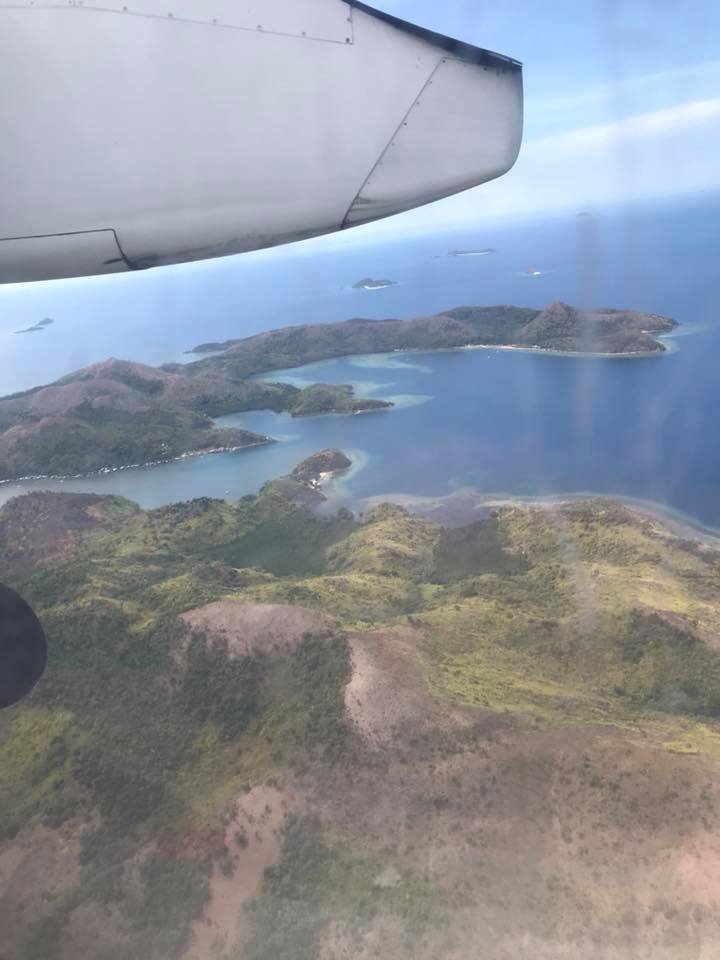 Palawan was my 5th place of partially-paid free travel from La Salle University Ozamiz for our annual PEP (Planning, Evaluation, Picnic) and BEC (Basic Ecclesial Community) programs.  OMG!  This means that I'm on my 6th year of serving the institution already!  Oh, what an achievement for me!  This is by far my longest employment status and I do hope that I could still enjoy staying here.  So thank God I'm back in college now! 🙂
Anyway, our department's getaway to Coron was a long-term plan.  We had more than a year's worth of sinking fund/coop to add up to the school's budget.  In our department, we work and scrimp for travel funds.  So here are the costs of our trip:
Coron Land Arrangement Package (4 days and 3 nights) – P4,999 per head
PACKAGE INCLUSIONS:
***3 nights accommodation
***Daily Complimentary Breakfast
***Roundtrip airport- hotel transfers
***Daily Tours
TOUR INCLUSIONS:
**Hotel pick-up to Wharf
**Buffet Picnic Lunch
**All Entrance Fees & Government Fees (but we added P350/pax for Maquinit Hotspring)
**Tourist Boat with life vest
**Tourist Guide assistance
DAILY TOURS DESTINATIONS:
CORON TOWN TOUR
1.Town Plaza
2.Lualhati Park
3.Souvenir Shops
4.St.Augustine Church
5.Cashew nuts local producer
6.Mt.Tapyas view Deck
CORON ISLAND TOUR (TOUR A)
1.Kayangan Lake
2.Green Lagoon
3.Atwayan Beach or Sunset Beach
4.Las Islas de Coral
5.Cyc Beach
(but one or two of these could be cancelled out or replaced with another tourist spot depending on some inevitable circumstances)
CORON HARBOUR TOUR
1.Barracuda lake
2.Hidden Lagoon
3.Smith Beach
4.Skeleton Wreck
5.Reef Garden
(but we opted for Calauit Safari Park and added on fees)
CALAUIT SAFARI WITH REEF AND WRECKS TOUR: starts at 5:30am-5:00pm – P1,550 per head
1) Calauit Safari Park
2) Pass Island
3) Lusong Gunboat
4) Lusong Coral Garden
5) Concepcion Falls
*The above packages are offered by Be Cool Travel and Tours.  PM them on FB here.
We flew PAL via Cebu and our tix cost us P3,988 per pax roundtrip.  Ozamiz-Cebu via boat at P2,016 per pax roundtrip tourist accom.  So now you get the idea for your budget plan.
Travel Tips:
1. Do bring insect repellent because there really are plenty of bugs and mosquitoes in Coron.  I highly recommend Fascino Citronella Mosquito Repellent Body Spray.  It is made up of pure citronella essential oil, cane alcohol, and distilled water only.  It is DEET-free, paraben-free, and mineral oil-free so it's safe for all skin types!  It's a refreshing anti-dengue fragrant water that's so easy to apply on skin.  You may purchase this proudly made in Ozamiz brand through Lazada at free shipping.  Click here for the link! 🙂
2.  Don't be surprised that food in Coron is generally expensive. It's not because it's a tourist destination. The island's terrain is not suitable for crops and there ain't much produce from the sea. Locals say they still have to import food supplies from Manila. So if you're on a budget travel, do give extra allowance for food and drinks when in the island.
3.  Don't expect much about Coron's wifi connection. It's generally slow throughout the island. LTE is also scanty so just enjoy being disconnected during your vacay!
Thank you once again LSU and MatSci people for this another memorable summer vacation!  Do click on the vid below for our vlog! 🙂
For questions, invites, and collaborations, direct message me on Facebook.  For updates on my whereabouts and whatabouts, follow me on Twitter and Instagram!
Related Post:
Calauit Safari Park
Camiguin for a Day and a Half