Though I skipped Christmas in the Philippines last month, the Lablab for Kids Christmas spirit lives on! Thank you so much Papa, Mama, Auntie Lourding, Ate Girly, Laling, cousins Rio, Matoy, Taweng and gf Kiana, and pamangkins Ella, Krishna, and Shang2x for continuing our annual tradition of giving balloons to the kids passing my Fascino! 🙂
Now this gives you an idea that in every 24th of December in the afternoon, Fascino along Gomez St. is filled with love as we paint the town red with FREE balloons! Here are their photos!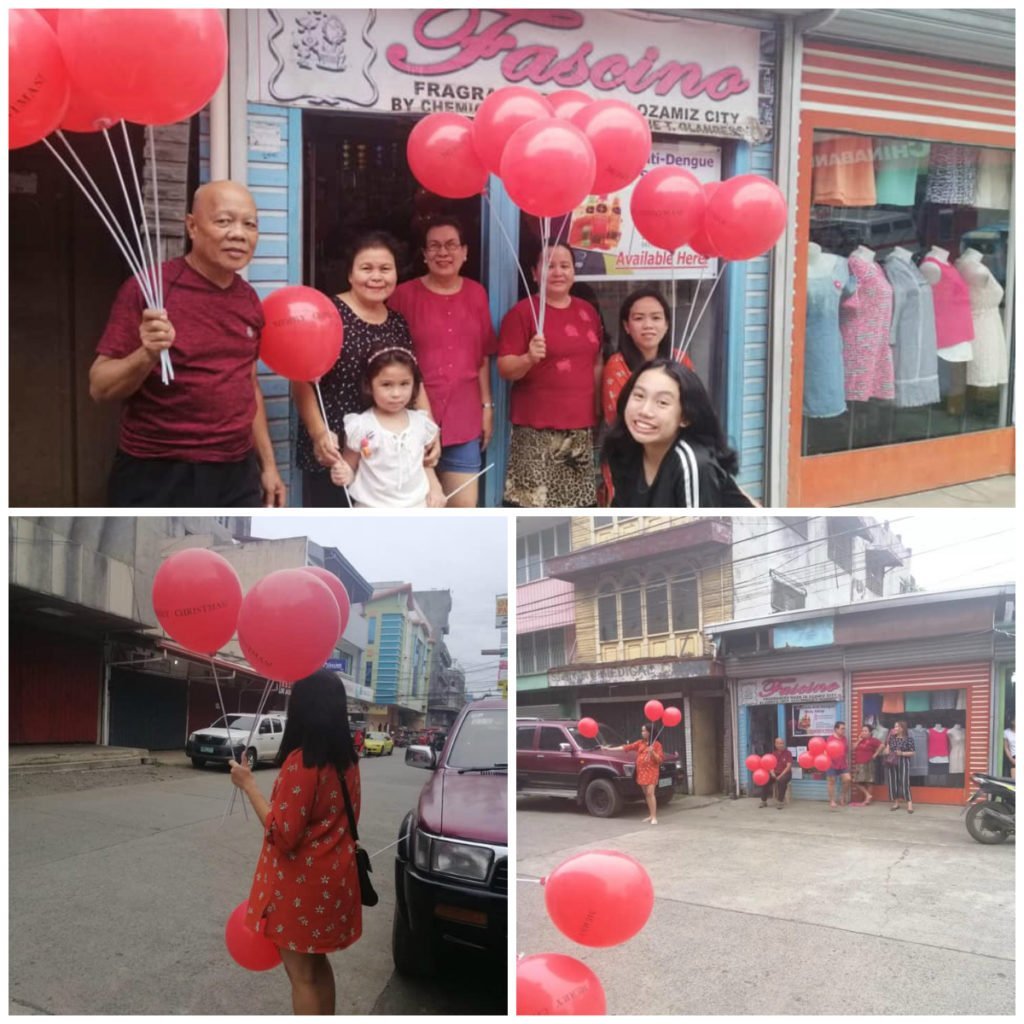 See you this year's Lablab for Kids Christmas and hopefully I will not be in a sour mood this coming December.
Related Posts:

Fascino Thanksgiving Party 2018 x Lablab for Kids Christmas Year 5
Lablab for Kids Christmas 2015: Balloon-Giving Outside the Store