2017 Year of the Fire Rooster
It's at this time when the old year is slowly making way for the new year. One more day tomorrow and my ben ming year finally comes to an end! I do believe that the Chinese New Year is the real new year as I've explained here so better check it out. With that, tomorrow will be the night of festivities for the Chinese people all over the world and thanks to our Philippine government that it is also recognized here so we're on holiday for 2 days! Like, yea or nay. What a long weekend holiday and I should've booked us tix to SG so we can be all together in welcoming the year of the earth pig. So here I am now reminiscing Singapore's colorful dress up during lunar new years as it is also the season of the Chinese spring festival. But they're more than just decorations as they carry meaning with them. So here they are!
Kumquats

These are also known as Meyer lemons which symbolize good luck and prosperity. At first, I thought these are fake plants at the entrance of every business establishment but they're not. Kumquat trees bear fruits every lunar new year which adds to the bounty in welcoming good fortune!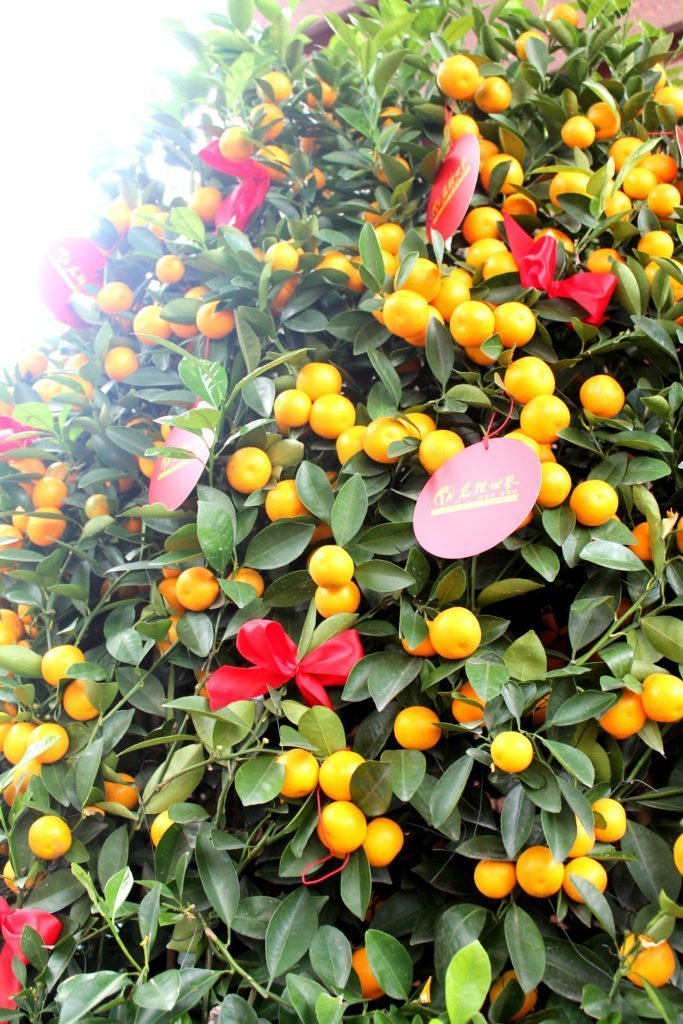 Dui Lian
Chinese myth says that at the eve of the new year, the evil monster Nian comes out to harm animals, people, and their properties. So for self-protection, ancient people started to post dui lian outside their homes so the mythical beast couldn't break in. As years evolved, dui lian now expresses hopeful thoughts for the year to come!
Red Lanterns
In continuation, the myth also says that the ancient people discovered that Nian feared the color red so they started hanging red lanterns to illuminate new year's eve. Nowadays, the Lantern Festival is being celebrated 15 days after the new year as a symbolism of letting go of the past life and getting a new one!
I may not be Chinese by blood but the Chinese culture fascinates me a lot. Perhaps it's because of the influence of my mom. She loves everything Chinese since her best friends are really Chinese. Additionally, I also spent 3 years in Misamis Union High School which gave me a fair share of all things Chinese!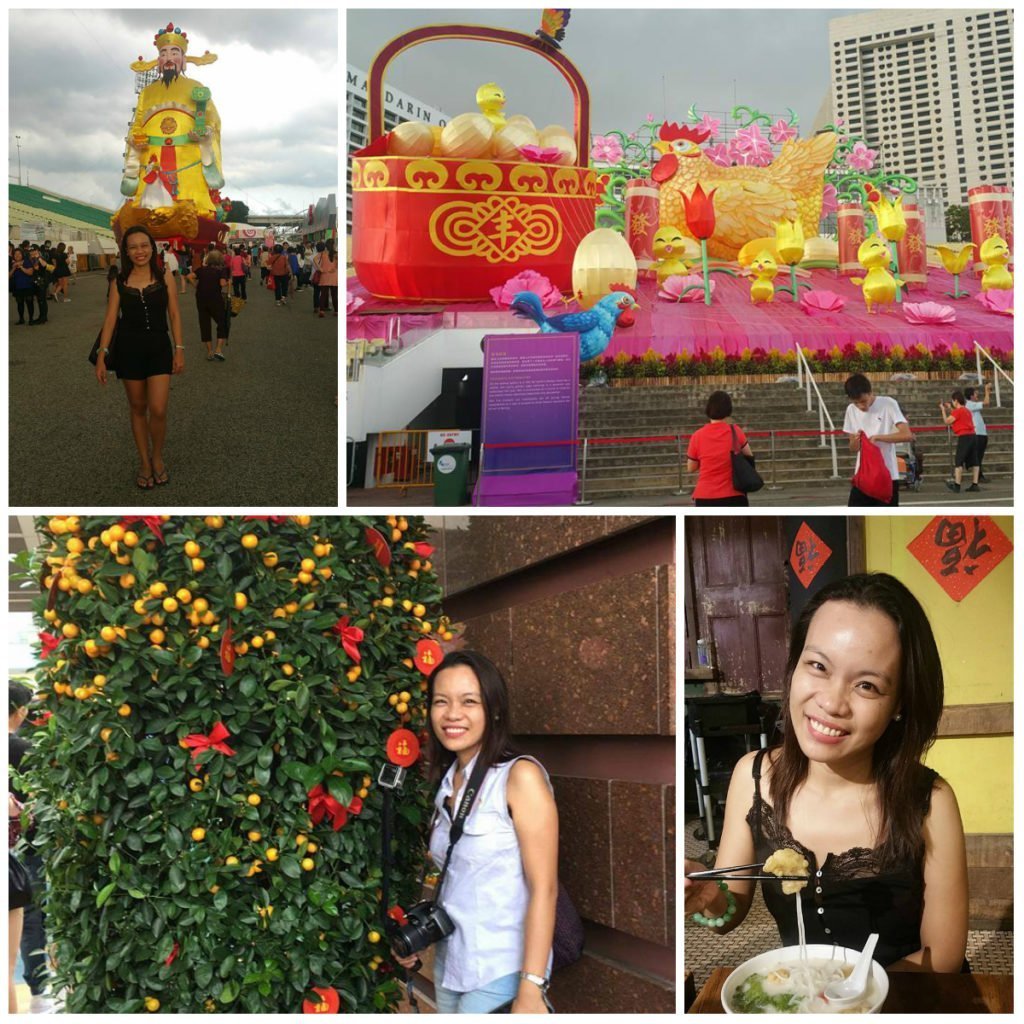 Nostalgia is what I'm feeling now but more than the sights, the sounds, the smell, and the taste of the revelry in Singapore, Chinese New Year is all about family. We may not be physically together as a family this year, at least we can still celebrate together through video call. Thanks, technology for this! So from our family to yours,
Xin Nian Kuai Le!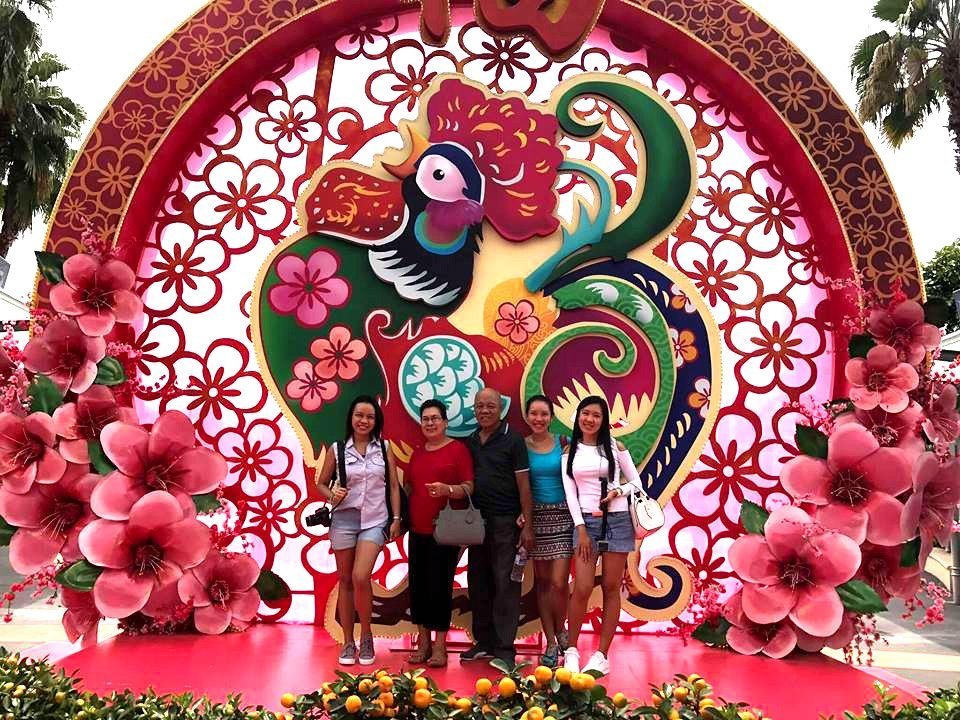 Gong Xi Fa Cai!
Related Posts:

What a Year, 2018!
Officially 2017!
Get Fenged Up!
Oh, How I Wish to Officially Welcome the Year of the Wood Horse in SG!
Chinese New Year