Photo Grabbed from Ms. Thata G. Roxas
The province of Misamis Occidental comes alive with a festive mood every first week of November as it celebrates the Pas'ungko S'g Mis. Occ. Festival. "Pas'ungko" – a Subanen word which means "thanksgiving after a fruitful harvest", provides a glimpse into the colorful culture of the Subanen people. In line with that celebration, a trade fair is conducted every year at the provincial capital, Oroquieta City, along with various events.

This year, the 9th Pas'ungko S'g Mis. Occ. Trade Fair was conducted last November 5-17, 2018 in Oroquieta City. To sustain the momentum of that marketing event, another trade fair will be organized dubbed as, "Pas'ungko Goes to Gaisano", as it will be held at the South Wing of Gaisano Mall, Ozamiz City.

On the other hand, a lot of MSMEs underwent product packaging and label design development and trainings in good manufacturing practices, packaging and labelling, pricing and costing, among others. Forty (40) firms have attended the Kapatid Mentor Me (KMME) program batches 1 and 2 this year, enhancing their entrepreneurial capabilities. They also participated in various fairs in the region and in Manila. Their products had reached various countries via subcontractors and overseas Filipino workers, but before that, they joined the Pas'ungko Trade Fair which introduced their products to the provincial consumers.

The Pas'ungko Trade Fair thus helped tremendously in marketing the best products produced in Misamis Occidental. With that and to further celebrate the milestone of the province, we will be bringing for the first time the said fair to Gaisano Ozamiz this year.

With the aim to be able to assist at least thirty (30) MSMEs in Misamis Occidental generating PhP 1M domestic sales, a booth system consisting two (2) islands of trellis will be mounted and a raw space will be provided for furniture display and the special setting. The following products can be sold in the trade fair booths:
bottled/processed aquamarine products
health and wellness products
processed fruits and nuts
processed food (flour based and others)
wearables and homestyles
furniture and furnishings
-Prepared by Trisha Jean Q. Tan, TIDS of DTI Misamis Occidental
So Pas'ungko Trade Fair goes to Ozamiz City today! At 3 PM earlier, an opening program was held at the lobby of Gaisano South Wing graced by Mr. Jaime Tumada of LGU Ozamiz and Hon. Herminia M. Ramiro, provincial governor. A message of support was given by Ms. Jane Marie Tabucan, OIC-Provincial Director of DTI Misamis Occidental wherein she stressed that MSMEs are now very promising that we can be bragged about by bringing us to the mainstream. In addition, Ms. Joy Ayop, President of KMME Batch 1 inspired us to become entrepreneurs with a heart. We enjoyed the program so much especially with Dep. Ed. 7th Chord of Jimenez, Misamis Occidental who serenaded us with Christmas carols, love songs, and disco songs. It was indeed a festive way to welcome the Christmas season!
Now here are the featured products you can see and purchase from our booths!
Handicrafts at their finest by Driftwood Garden Furniture of Mr. Zachary Guangco Alcoseba and Marivel Merza Furniture of Surigao's Magkono wood.
Our favorite ginamos, uyap, spanish and bangus sardines from Jimmy's Homemade Food Products, Lola Luz' Best Goodies, RICCOL, and 5H Enterprises. Great for pasalubong worldwide!
Filipinos love merienda! Take home some of these merienda goodies from Suman sa Clarin, Dane's Bakeshop, RJH Family Enterprise, Mommy G's Nuts n' More, UNIDEBA, San Vicente RIC, SEAK 1 RIC, Kahayag Development Program Inc., COSIBA ARC MPC, KINSARCO, MAMSINSETI, Francing's Honey, Nelly's Coffee and Tablea, Delta Business Ventures, Quinxies Food House, and Thea Marie Bakeshop.
For your wellness pantry – turmeric, salabat, corn, malunggay, miracle fruit, and 41 herbal blend from TIFABA, MWAI, AJ Khen Enterprise, Vicar Nature's Power Products, and Global Nature's Healing Sevices. FYI, activated charcoal washes all our toxins away! The activated charcoal pan de sal study of La Salle University students has passed the panel of food critiques. Bakers, you might as well include this in your recipes as a healthier alternative. Try activated charcoal from Global!
Liniments and ointments from Vicar and 5H.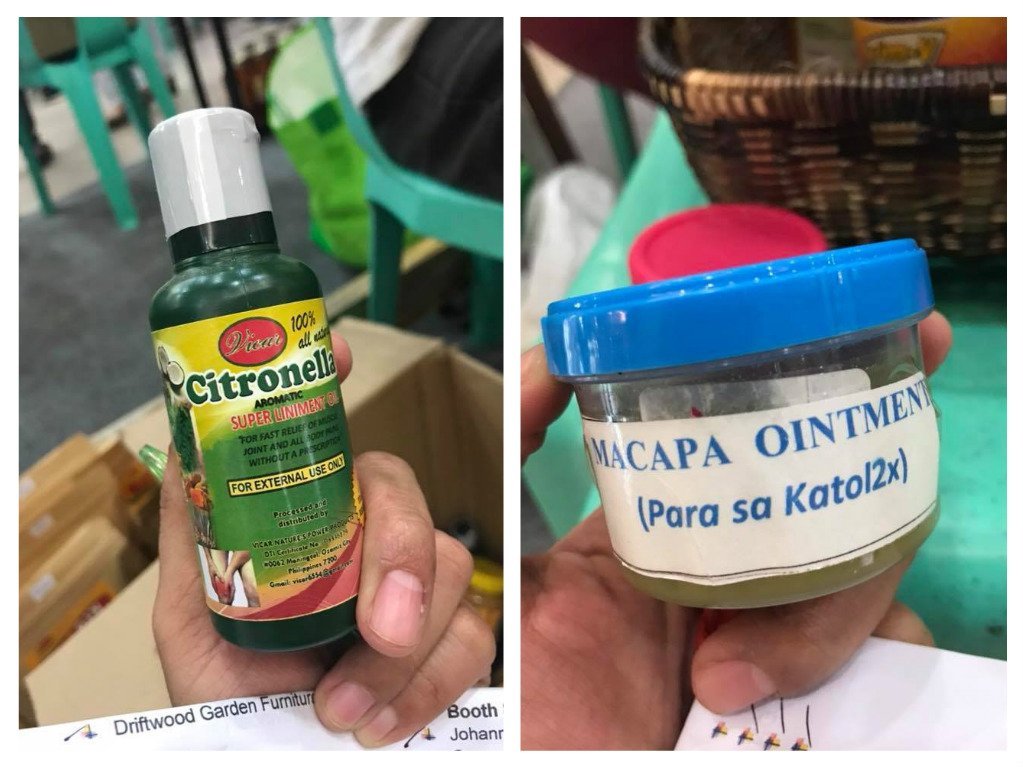 Dragonfruit ice cream + dragonfruit wine = perfect for parties this holiday season from Johann's Cuisine. Indulge!
And of course, Citronella Mosquito Repellent Body Spray and Goatsmilk Soap by yours truly, Fascino Body Essentials!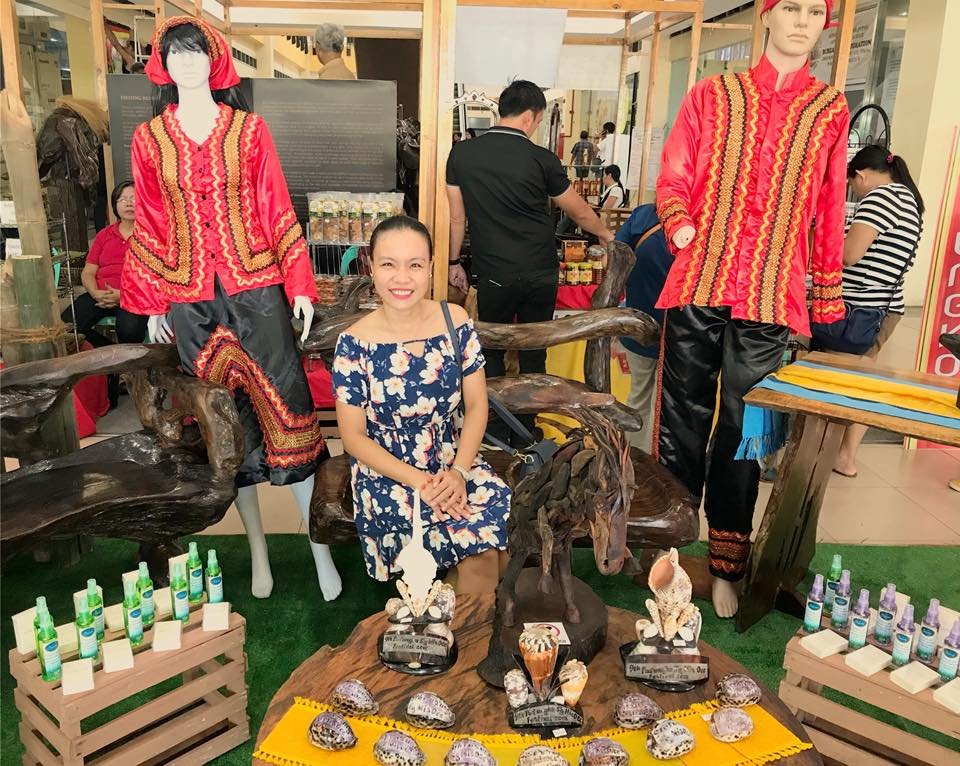 Thank you so much for making me a part of this project, DTI Misamis Occidental and for letting me cover this grandiose event!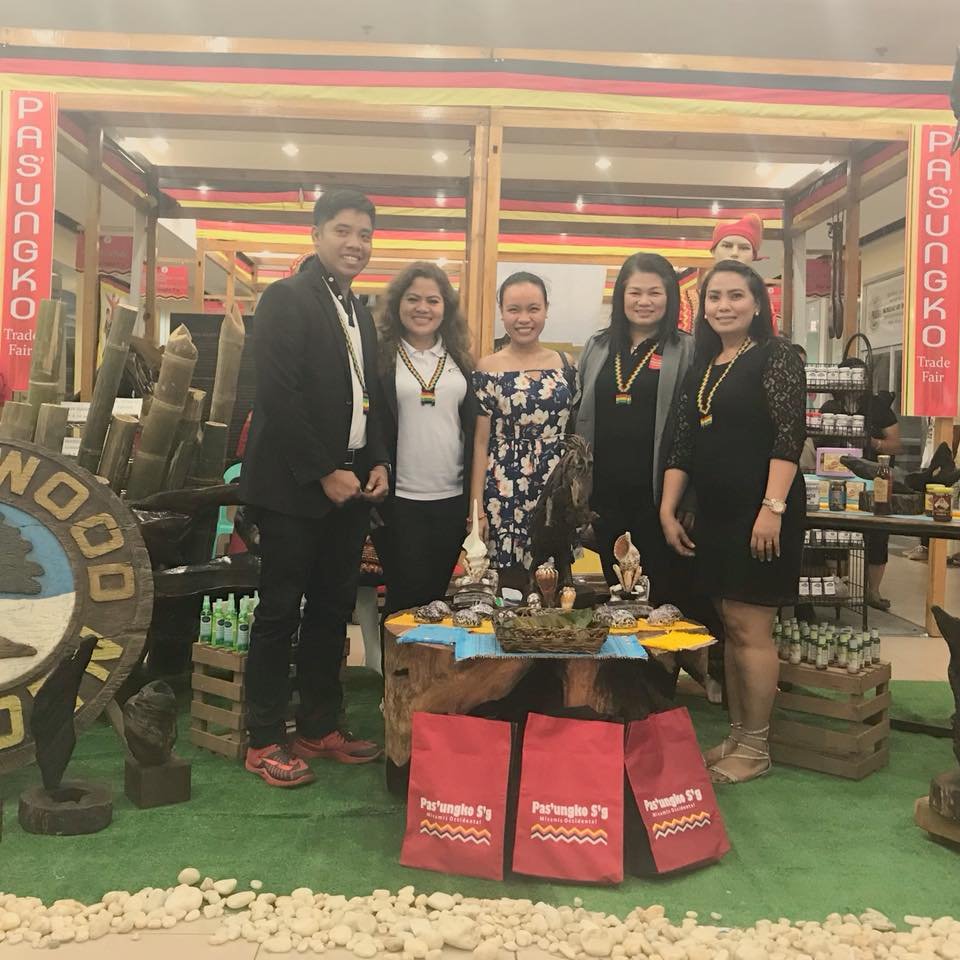 Congratulations Tita Jane for the success of Pas'ungko Goes to Gaisano South Wing Ozamiz! 🙂
Catch homemade and handmade products from Dec. 1-16, 2018 here at Gaisano South Wing for fuss-free Christmas shopping!

Here's a very short vid encapsulating before and after happenings of the Pas'ungko Goes to Gaisano Trade Fair. Click on play below! #tosomevents
Related Post:

DTI and GoNegosyo's KMME Program Launch