The queen city of the South, Cebu is one of the must-visit destinations in the Philippines! Renowned for its rich history and culture, everybody flocks to Cebu every now and then for religious pilgrimage, malling, beach trip, food trip, or just merely sightseeing. So Cebu City Tourism launched its mountain tour to maximize tourists' time in hopping from one place to another in Busay-Balamban tourist spots. Here's a complete list of destinations:
1.West 35
The Tagaytay of Cebu is now open to the public! Go uphill to beat the summer heat! West 35 is the first stop as it is the farthest among the tourist spots.
Entrance Fee: P85 without inclusions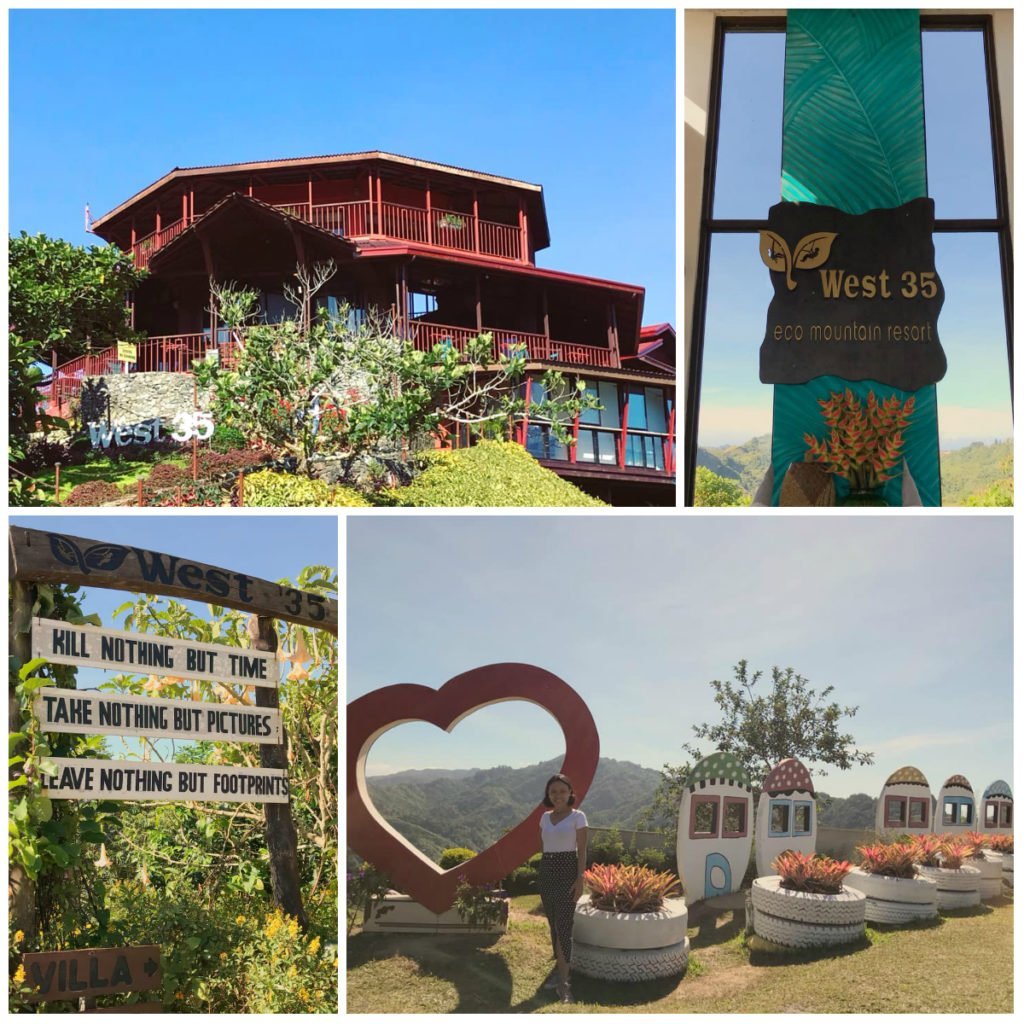 2.D' Village Antique House and Diner
If you're into Ifugao art and some antique finds, then Balwarte ni Alfredo is for you! This stop-over for motorists also serves traditional Pinoy brekky and barbecue 'round the clock! 
No entrance fee.
3.JVR Island in the Sky Resort
Entrance Fee: P50 (adult) and P25 (children)
4.Buwakan ni Alejandra
Entrance Fee: P100
5.Adventure Café
RATES:

Zip Line – ₱150
Climb/Rappel – ₱100/activity
Caving – ₱250/pax (minimum of 5 pax)
Falls – ₱650/pax (minimum of 5 pax; Subject to booking 3 days prior)
6.Strawberry Farm
Entrance Fee: P50
7.Little Amsterdam Sirao Gardens
El Niño phenomenon is real! Most of the flowers had wilted. Summer is just too hot here in Phili!
Entrance Fee: P50 (Sirao 1) and P100 (Sirao 2)
Entrance Fee: P50
9.Crate Café (not included in tour but you can ask your driver politely)
Check out the smallest coffee shop in the world! Their vegan donuts are a must-try!
*Stop-overs without description and photos were not visited by us. It was so hot when we did the tour, the reason why we did not enjoy that much in picture-taking. Climate change is not so friendly to our senior citizens so we preferred them to stay in the air-conditioned van. Tour starts at 7AM and ends at 3PM but we ended our tour before 1PM because of some places which we did not stopped by anymore. I suggest for an afternoon tour say for example, 3PM when the sun is setting to 9PM so we can also enjoy the night lights of downtown Cebu.

Cebu Mountain Tour by CYS Travel and Tours Cebu at only P350/pax (entrance fees not included)
Pick-up :
7AM at SM City Cebu Entrance 6 (near Cabalen)
Driver : Eric
Contact # : 09153222008

Note:
– Please be on your designated pick-up point ahead of time.
– 50% down payment upon reservation and give your payment/balance to the driver.
– 30 minutes only per destination
– You can bring food (snacks and lunch)
– Please manage your time to avoid hassle to other joiners and extra charge as well.
Related Posts:

Temple of Leah