"God's favor when you get promoted though you feel that you are the least qualified." These are the words from a very dear friend, Nellie Ruby Casilagan which I gratefully experience right now. Who would've thought 11 years ago when I first stepped foot at DTI office without any know-how in doing business could be sitting with these experts in the field at this very moment? God's favor it is and God's favor indeed! When Sir Bong first called me up inviting me to be one of the coaches for their latest project, I was so hesitant to say yes. I asked myself, what are my qualifications? Why are they counting me in? Just what's in me to have a say? But despite all my hesitations, I couldn't say no to DTI. I've improved my products and business skills with their help and it's time to give back to the community what I had learned from DTI and GoNegosyo.
So to cut the long story, there I was at my very first presscon (frustrated artista here hehe)! The media launch of DTI and GoNegosyo Free Business Coaching and Mentoring with Ms. Thata G. Roxas was held yesterday at OTOP PH Hub Misamis Occidental located at Johann's Cuisine, Lam-an, Ozamiz City. Together with Madame Elvira D. Tan, chair of the provincial and regional MSMED Council and Ms. Jane Marie L. Tabucan, DTI provincial director, five business coaches were introduced to the public namely:
Mr. Michael Amores, CPA
Dr. Daryl Quinco, CPA
Mr. Johann Dagandara
Mr. Alton Perez
Engr. Mary Rosalie T. Olandesca
We, five business coaches can give you insights on the specific matter you want assistance with. It's a one-on-one business consultation offered to those who are planning to do a business or those who have just started up. We're inviting all of you to see us starting on Monday, April 8 until June 2019 (except holidays)! This is open to all micro, small, and medium enterprises so do take advantage of this free coaching assistance at the Negosyo Center in between Ozamiz City Hall and ABC Hall. In doing business, we collaborate instead of compete. Kapatid, angat lahat!
Schedule is as follows:
Mondays (3-5PM)– Accounting with Dr. Daryl S. Famacion-Quinco
Tuesdays (9-11AM)– Strategic Marketing with Mr. Johann Dagandara
Wednesdays (9-11AM)– Online Marketing with yours truly
Thursdays (9-11AM)– Business Management with Mr. Gab Shawn
Fridays (9-11AM) – Business Taxation with Mr. Michael Amores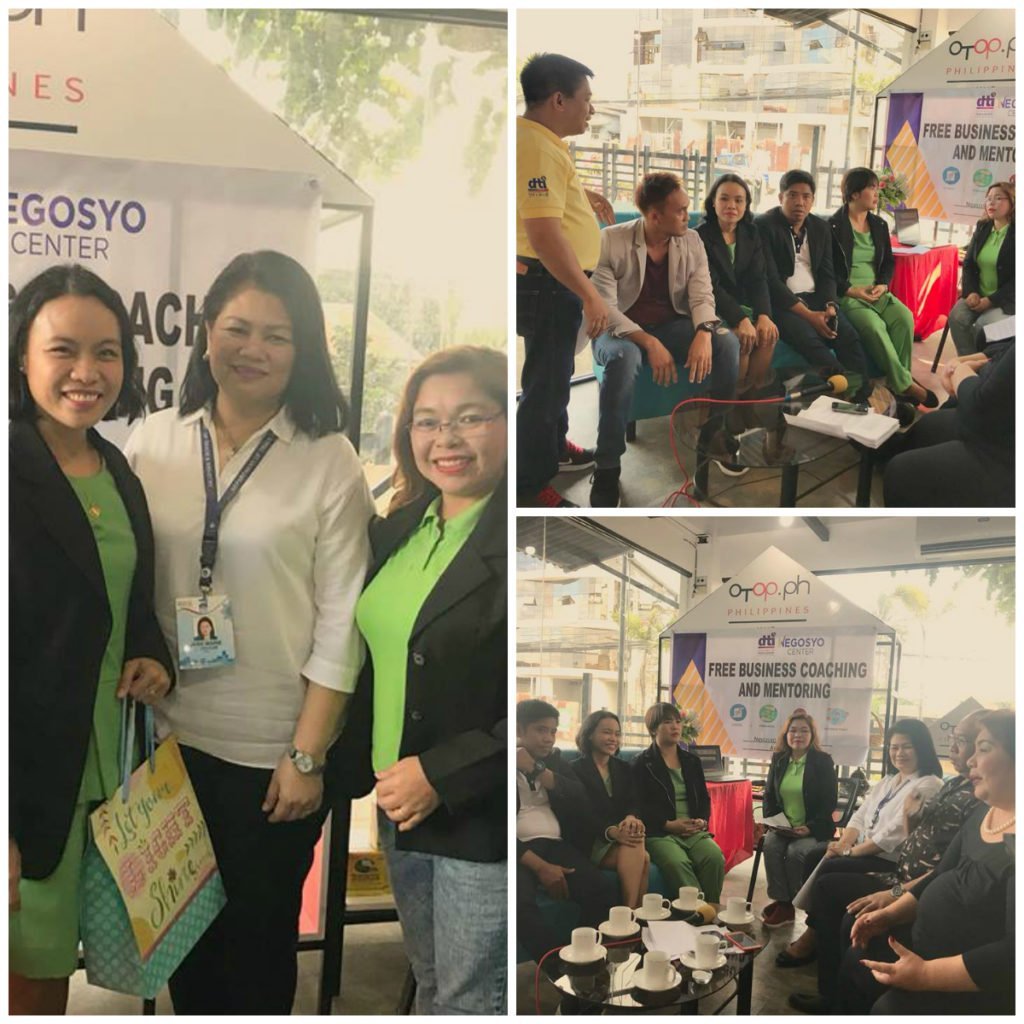 Thank you so much for this another great opportunity, DTI Misamis Occidental! Thank you for the trust and confidence, Tita Jane Marie and Sir Methusael Lumantas! Cheers to this new project!
Learn from us as we do FREE business coaching and mentoring at the Negosyo Center Ozamiz! For more details, catch our media launch at MBC and Ozamiz Chamber TV!

For questions, invites, and collaborations, direct message me on Facebook.  For updates on my whereabouts and whatabouts, follow me on Twitter and Instagram!
Related Posts:
DTI and GoNegosyo's KMME Program Launch
Pas'ungko Trade Fair Goes to Gaisano Opening