Lake Maragang, Tigbao, Zamboanga del Sur (March 27-28, 2021)
With all the pandemic travel restrictions, I felt disabled, disarmed, dysfunctional!  It was killing me softly!  My apologies for the exaggeration but do understand.  What always kept my blood boiling was a ticket booked for the next month!  Travel was my only inspiration to keep going until there were no flights, no ships, no buses.  It sure was some nightmare for others during the lockdown last year but I'm glad I attracted a getaway from that confinement!  Mother Earth called me to see her greens, listen to her music, smell her rawness, drink from her fountains, and marvel in her texture.  I am writing this post in celebration of Earth Day today!  Welcome to Misamis Occidental mountain ranges!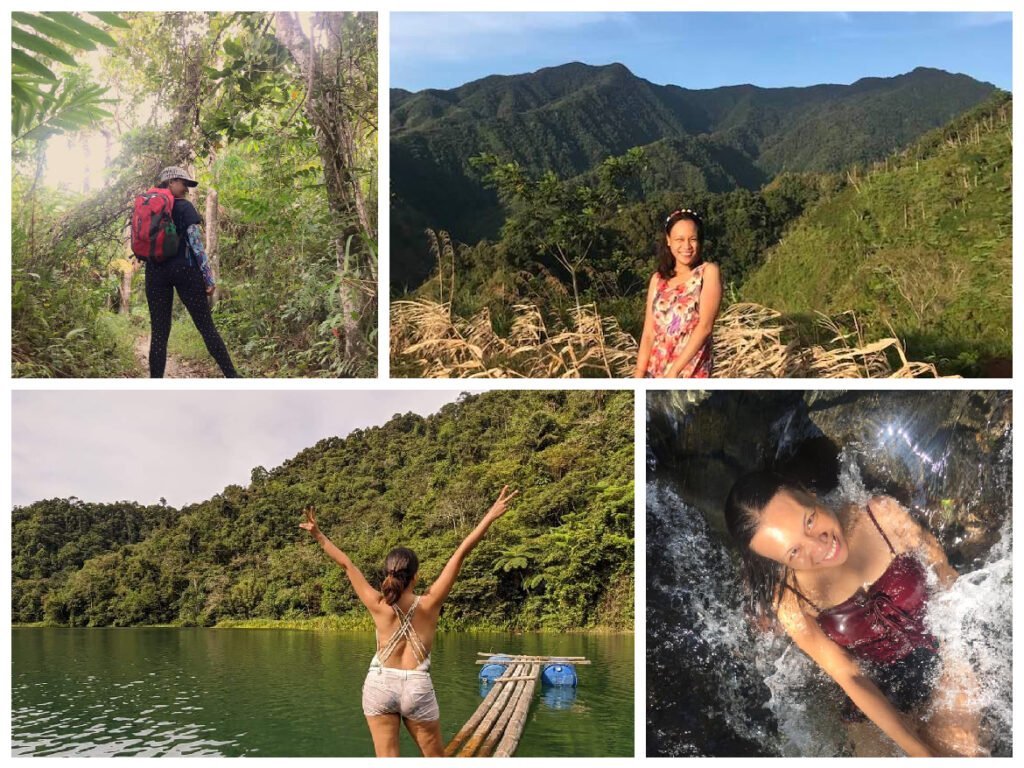 When I asked a cousin for me to borrow his "mountaineering" backpack, he was surprised!  People were actually surprised!  Why on Earth am I mountaineering at this age when they all did way back during our teenage years?!  Oh, yeah!  If there's a later bloomer than the late bloomer, I would be that!  But then and again, better late than never.  And though I haven't tried the "real" thing just yet, I am beyond delighted to have tried trekking!  Going to the top without riding on any machine but your feet is exhilarating!  So I thank God for allowing me to meet new souls in my single journey to experience Misamis Occidental mountain ranges!  
The very first out-of-town trip I had after the lockdown was last December 29, 2020 with the Dying Inside Team Mountaineers (DITM).  Yeah, you heard it right.  The first time I heard about their organization's name, I was like, of all the names in the world!  Anyway, you might think they're "emo" but they're not.  They're a group of friends sharing the same passion and that is to conquer mountains with a lot of causes.  One of their projects are the giving of used clothes from private donors and here are our photos when we distributed such clothes to two barangays in Bonifacio, Misamis Occidental!  Catch them in their next outreach in Misamis Occidental mountain.  
After three months, I gratefully accepted another invitation to climb up to Lake Maragang, Tigbao, Zamboanga del Sur.  Another batch of used clothes were distributed as well as snacks for the children.  Joining the LSU-IS faculty with true-blooded mountaineers, Sir Grey and Sir Dan was such a very memorable experience to me!  There I hiked uphill for 2-3 hours!  There I first swam in a lake!  And there I laughed again the way I did before!  This was by far, the happiest trip I ever had in my entire stay at LSU!
Along with, the trip that I should've been taking was the climb to the peak of Mt. Timolan.  Lake Maragang is actually part of the mountain range, a body of water which formed on top of a lower peak.  But this time for the higher peak, I declined.  I did not trust my spine and my heart that much so I missed seeing the kids' faces as DITM served champorado for them.  In addition, used clothes were also given as well as a solar panel to a selected home.  So here are the group's photos in Misamis Occidental mountain!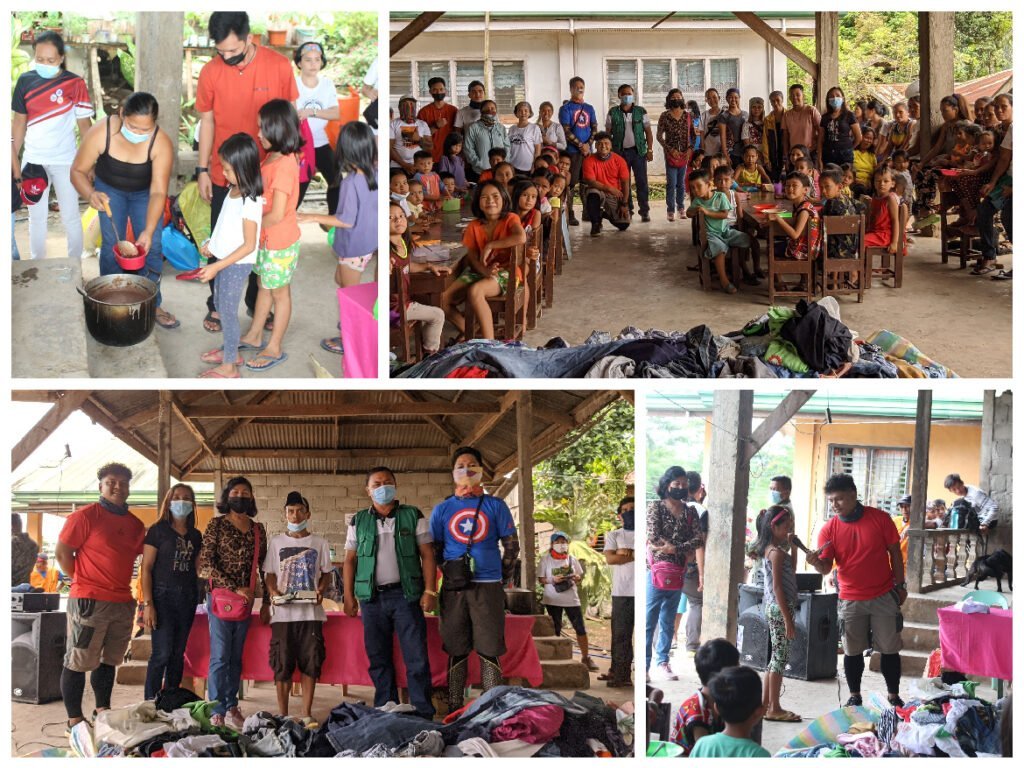 This collaborative effort of reaching out to the people in the mountains is made possible with the help of private donors, sponsors and volunteers under the leadership of Nuelan Ian Atienza.  Thank you so much, DITM for sharing your passion for the mountains and causes to me!  I never felt this grounded and unbothered before!  🙂 
Indeed, rocky roads and backpacking are too far out from my airport and trolley thingy.  So un-me and so I tried. By doing something uncomfortable outside my box, I am beginning to expand myself!  Moreso, the joy of traveling local brought is nothing compared with the dollars spent in traveling abroad.  So thank you, universe for the chance of letting me learn that happiness is just always around the corner specifically in Misamis Occidental mountain! Check this article for a complete list of tourist attractions in Misamis Occidental. 
So to end this post, we will be having another climb this weekend to Penacio, Clarin.  If you have used clothes and books for the children, you may drop 'em off at LSU Facade, Valconcha St., Ozamiz City!  If you prefer to donate cash for your convenience, kindly contact Sir Ian at this number 09474643312.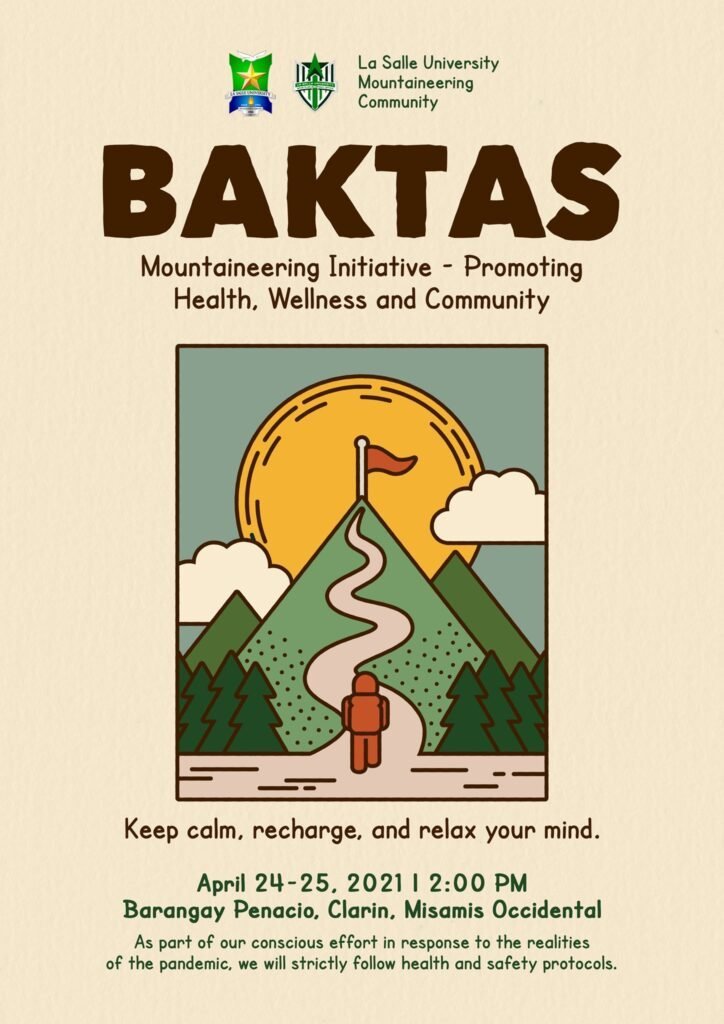 Want to know more about Misamis Occidental mountain ranges?  For questions, invites, and collaborations, direct message me on Facebook.  For updates on my whereabouts and whatabouts, follow me on Twitter and Instagram!  Also subscribe to my YouTube channel! 🙂
Related Posts:
Misamis Occidental's Famous U River
Kawa Hot Bath and Spa in Tudela, Misamis Occidental
Hoyohoy Highland Stone Chapel Adventure Park
Revisiting the Bell Tower of Bukagan Hill
WEW Philippines, Inc. x Misamis Occidental Barter Community Projects