Yey!  We are now on our 2nd year!  God continues to be faithful and true to the inhabitants of Brgy. Bongbong, the small community that our family has been supporting with the leadership of Auntie Lourding and husband, Tatay Bom under the banner of Happy Church.  With that, another grand celebration was held last Saturday spearheaded by Happy Church missionary, Sis. Beth Hicks and local church pastor, Ptra. Lina Auman.
Aside from the bible center's anniversary, two houses were again blessed and dedicated for other two families to shelter in.  Happy Church is ever so generous in making the lives of their members comfortable by giving them houses.  And FYI, these are not merely makeshift houses but real concrete and sturdy houses that could last a lifetime.  Our members are just so lucky with Happy Church not asking any from them but just to draw themselves closer to God for this is a way of the church to share God's love to His people.
And for the bible center's 2nd year, another giant tub of Baco's dirty ice cream from Fascino was being shared by the community's cute little children.  As always, the kids love the camera and the ice cream that they kept on lining up for another cone or scoop or glass of it!  Haha!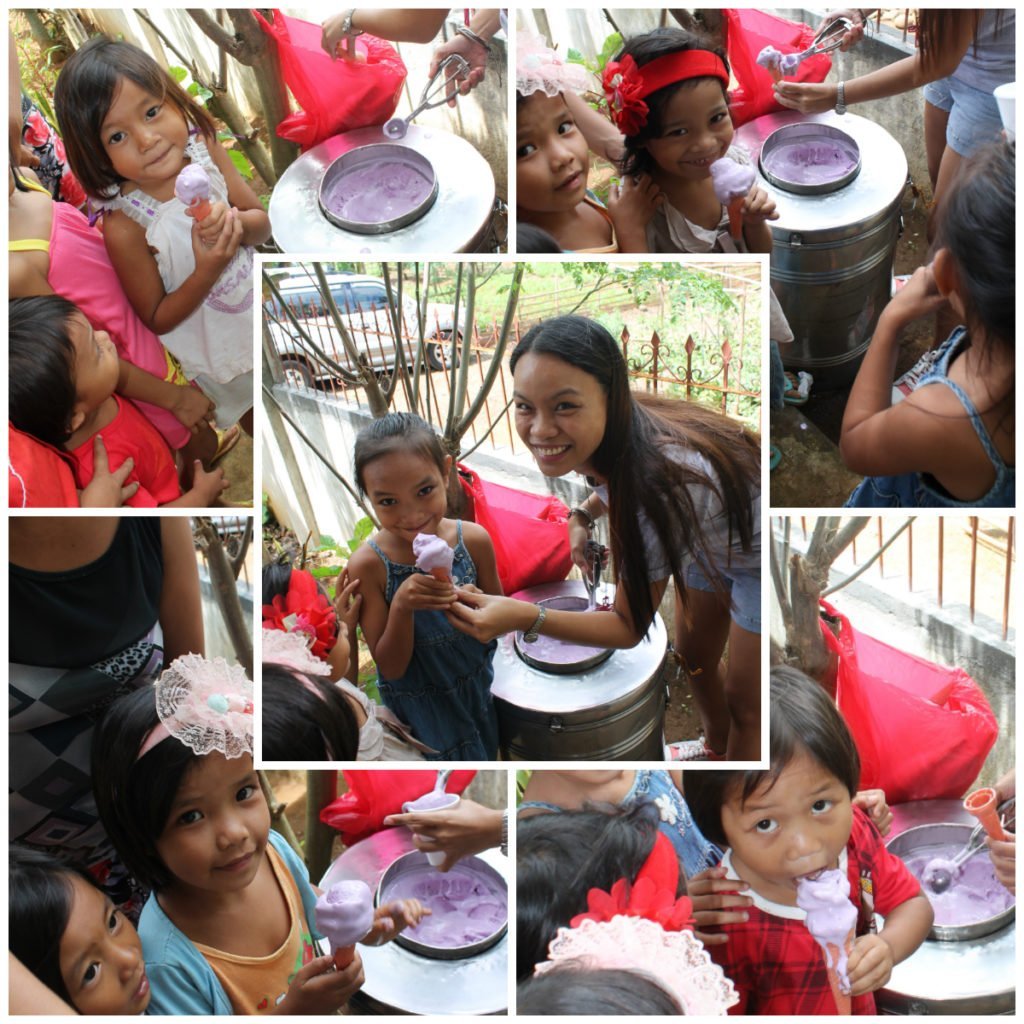 Thanks to sissy April for coming all the way from SG to join us in this gathering of God's love and faithfulness to His people! 🙂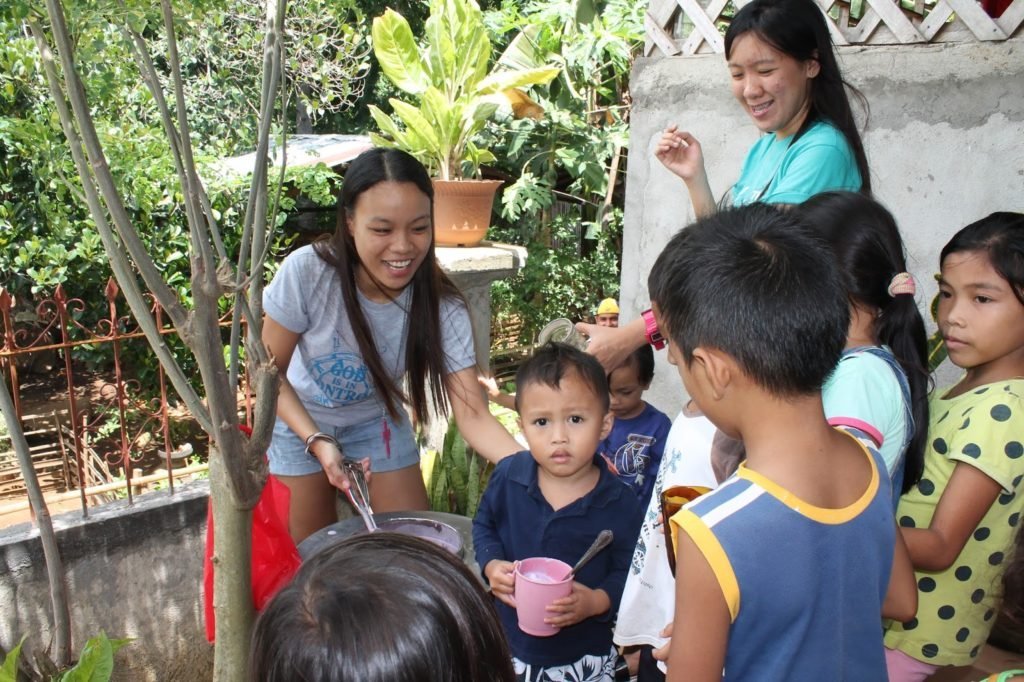 What's gonna be next for this favored community?  Watch out for more of their story only here on The Other Side of Mae! 🙂
Related Posts: