When I thought to myself I can only study and work part-time for three years here in Canada ('coz I can't afford to go to places yet), God gives me surprises to indeed go to tourist destinations in this wonderful country!  I was so lucky to have visited the majestic Niagara Falls on my first day out after quarantine with Tito Tonette and Tita Lorna, gone to Downtown Toronto on my first weekend out with Jef and Cheng, and  enjoyed my first Halloween Haunt at Canada's Wonderland with Glenda and Yassi!  Oh, how rich fortunate soul I am!  (In contrast to Ursula's "poor unfortunate soul" song of The Little Mermaid)
One morning Glenda surprisingly messaged me if I'm free on a Saturday because she's taking her very pretty daughter, Yassi out for Halloween Haunt at Canada's Wonderland.  I abruptly said yes because that is such a great blessing to have been invited for a fun day out.  So I was so excited that week looking forward to spend a wonderful time with Glenda and Yassi.
Be spring ready!  Plan ahead your outfit by clicking the link below!
We arrived at Canada's Wonderland in Vaughan which is only an 18-minute drive from our place just in time before the crowd started to pack.  Yassi was super excited for trick or treats and we were also blessed with a fine weather that day.  Upon entering the parking lot of Canada's Wonderland, you can hear the shrieks, screams, and squeals of the people taking adventure on the death-defying rides.  I am never fond of such thrill rides because I am acrophobic and just by looking at the rides makes my stomach churn.  Aside from the aggressive and high thrill rides, there are other attractions Canada's Wonderland has to offer and here they are:
International Festival
International Street
Medieval Faire
Kidzville
Planet Snoopy
The Pumpkin Patch
T'was indeed a fun, fun day with Glenda and Yassi!  Now I just realized that we don't have photos with Glenda together.  Haha!  Let's have our photos taken for next time, Glen 'coz surely we're gonna go back when the weather is nice and warm again.  I'm really looking forward for spring and I'm planning ahead my outfit with DressLily.com!  They have their clearance sale now so better check 'em out here!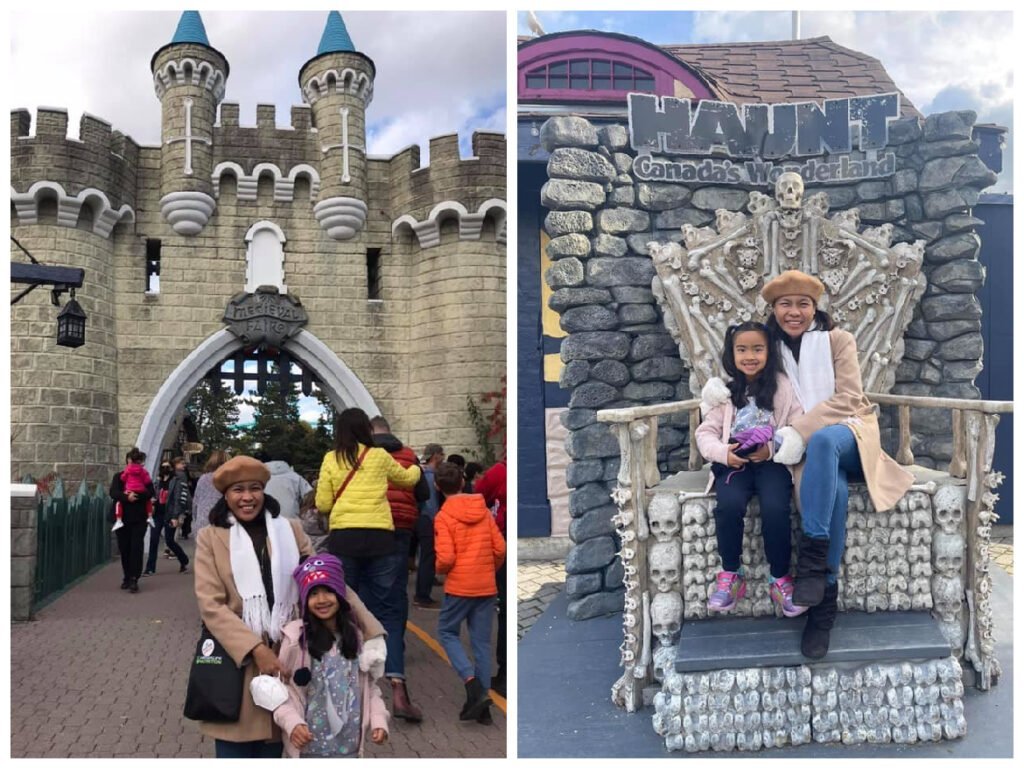 Thank you so much, Lord for blessing people to bless me since day 1 of getting here in Canada!  For more about Canada's Wonderland, watch our vlog below!
Wanna see more of Toronto? For questions, invites, and collaborations, direct message me on Facebook.  For updates on my whereabouts and whatabouts, follow me on Twitter and Instagram!  Also subscribe to my YouTube channel! 🙂  
Related Posts:
Universal Studios Singapore
Getting Around Hong Kong Disneyland
Hong Kong Ocean Park I
Hong Kong Ocean Park II
Be spring ready!  Plan ahead your outfit by clicking the link below!