As an avid fan of KathNiel, I've been following their running soap in primetime, Pangako Sa'yo.  Sadly, their new chapter doesn't please me because it's already very far from the original story.  It's like that they're taking a detour, making their story another story.  So with that, I'm writing a post dedicated to the first two-month episodes of the serye which made me hooked into it.  And since I love to cook, here's my version of Yna's pinalayok recipe and Angelo's paella rolled into one (hopefully) delicious dish!  Here's how:
1. Sauté garlic, onion, and chicken strips.  Season with salt and pepper.
2. Layer-in cooked rice.
3. Fill-in with (leftover) chorizo and layer with cooked rice again.
4. Top with veggies of your choice and season with oyster sauce.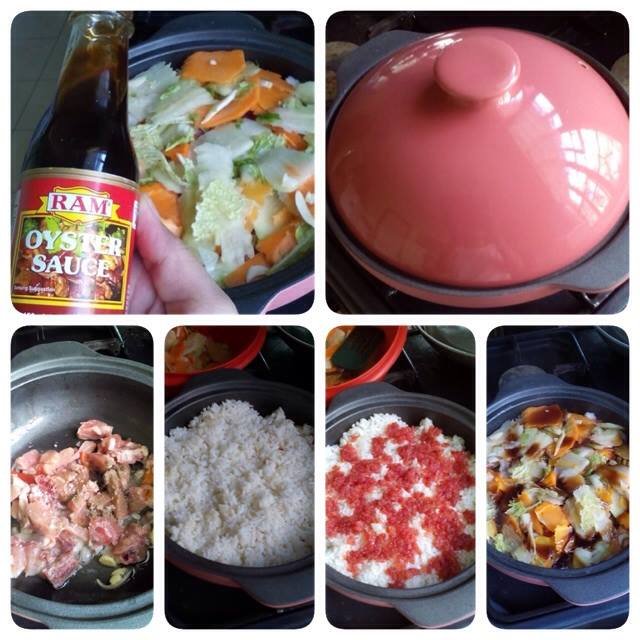 That's how easy Yna's pinalayok recipe is!  Try it, try it, try it in your own kitchen! 🙂  See below for other #SundayHomeCooking recipes!  #PSYsaKusina #tosomeats
Related Posts: