Passion. This simple yet powerful word is what fuels one of Ozamiz' top young Filipino entrepreneurs, Mr. Johann Dagandara to venture into food business. Serving the city and neighboring areas for more than a decade now, Johann's Cuisine now offers a whole new streetfooding experience in Misamis Occidental!
Since Mr. Dagandara opened Johann's BBQ and Sinugba Corner last March of this year, the corner of Juan Luna and Ledesma Streets of Brgy. Aguada have become livelier with the inviting and smoky aroma of barbecue wafting in the air. Then Sunday nights became different as the area exudes an almost party atmosphere with live bands and all the people you get to bump into with! With that, Sir Johann extended across the street and renovated an old house for a more comfy pungko2x experience last Sunday, July 28, 2019.
The Misamis Occidental B/Vloggers were so honored to have been invited for the opening of Johann's Cuisine extension! This is actually our second sponsored b/vlog prior to our official launch and thanks to Sir Jo for trusting us! We super love their Calamares! It is crisp, tender, and not gummy. The flavor of their fried food is just light but nuot sa sarap! All food are served hot from the pan to the table and guaranteed fresh and clean! You can even see how everything is being prepared. They offer a wide variety of choices from lechon baboy, baka, manok, barbecues, and fried chicharon bulaklak, chicken skin, etcetera, etcetera, etcetera! For those health conscious individuals, they also serve organic chicken, inun-on, and veggies.
Johann 's BBQ and Sinugba Corner is only the beginning of something great to happen in Ozamiz! As a business coach, Sir Johann actually invites other food entrepreneurs to join him in making Brgy. Aguada an Ozamiz-certified food hub. He's only setting the spark for others to follow because the street is open for everybody who wants to put up food stalls. Imagine Jalan Makanan of Singapore and Pub Street of Cambodia. That is the vision of Sir Jo for Ozamiz' night market as what we had also experienced in Thailand last year with Ma'am Diva, his wife and our other kapatids in DTI KMME Program.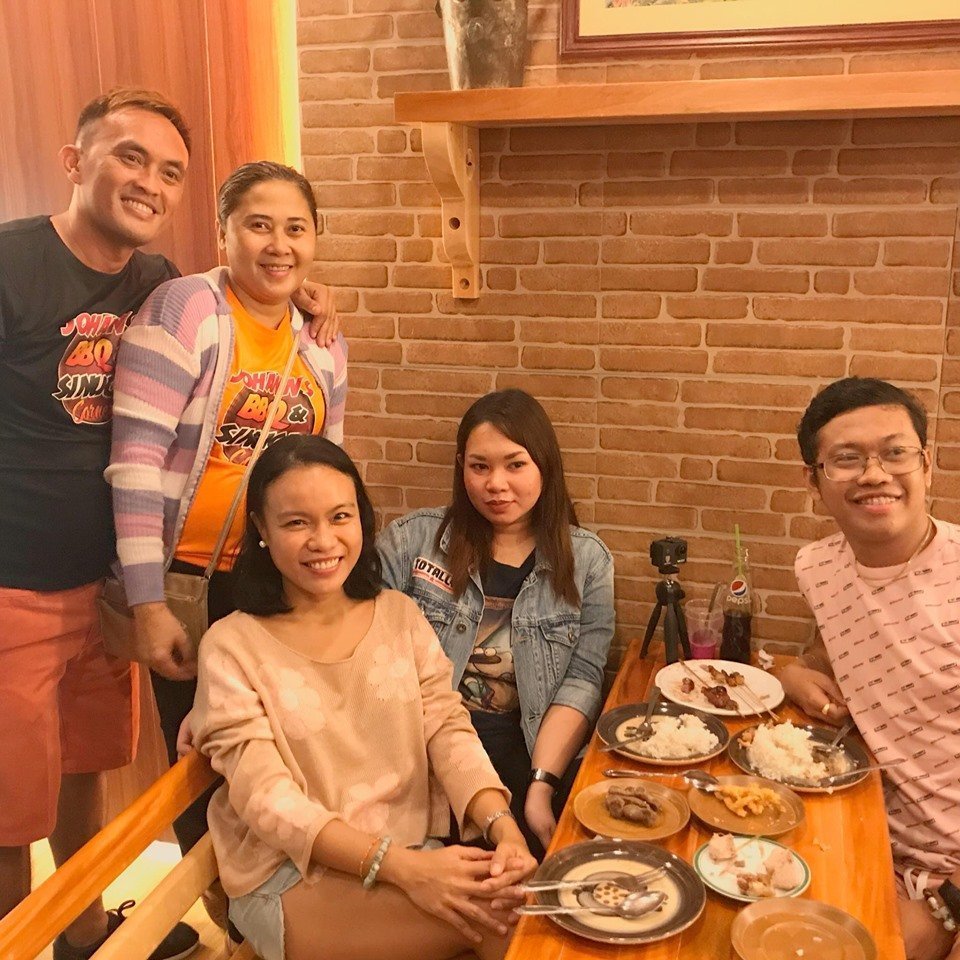 If you might be asking, furniture and rustic interior of Johann's Cuisine was skillfully crafted by fellow KMME kapatid, Engr. Jimmy Flores of Kenspeckle Furniture Fabrication Oroquieta. Visit their FB page here for their other designs.
Watch Ms. Sherlene's and Kelz' vlogs on YT below! Don't forget to subscribe to their channels! 🙂
For questions, invites, and collaborations, direct message me on Facebook.  For updates on my whereabouts and whatabouts, follow me on Twitter and Instagram!
For a new high-end yet very affordable streetfooding experience, visit Johann's Cuisine at Brgy. Aguada, Ozamiz City now!
Related Posts:

A Glimpse of ProPak Philippines 2019
Dining in Siem Reap
Treating the Tastebuds at Jalan Makanan
#tosomeats in Thailand
#tosomeats in Vietnam