Inside Hinagdanan Cave
Hello, dear readers!  Sorry I've skipped a day for this #LibotPinas Visayas Series 'coz we went to the hospital for Mama's casting of her fractured shoulder in the morning.  In the afternoon, I got held up at school to enroll for my last term in graduate school.  Yes, I finally shifted from MAEd to MED.  To hell with my thesis!  Aside from that, a meeting with a parent also happened which took much of my time yesterday.  Gez, my contract in La Salle already ended last March yet I still had to face a parent's complaint.  Just when will all this schooling thingy end?!  So here I am to write 2 posts to make up for yesterday's and hopefully I can make it 'coz I still have a class later at 4 o'clock.  Well, well, well, I did not only skipped a day but a total of 6 days 'coz I am currently a caregiver and a helper too.  I really really need house help, guys so please pm me if you have someone to recommend.
Now here's Bohol!  I've been to this island 3 times and I've written posts about it for numerous times already.  So if you have more time, you may look 'em up here by typing "Bohol" in the search bar at the upper right corner of this page and hit enter.  If Siquijor is larger than Camiguin and Bohol is larger than Siquijor, then which of the 3 is the largest island?  That's just a bit of logic, friends but don't let yourself be bothered about that anymore.  Hehe…..
Anyway, as one of the Philippines' top tourists destination, Bohol has increased its number of tourist spots over time.  From the bus stops of the day tour I had on my first visit way back 2005 to LizQuen teleserye spots in 2017, Bohol has many places to offer!  Scroll down for photos.
1. Manmade Forest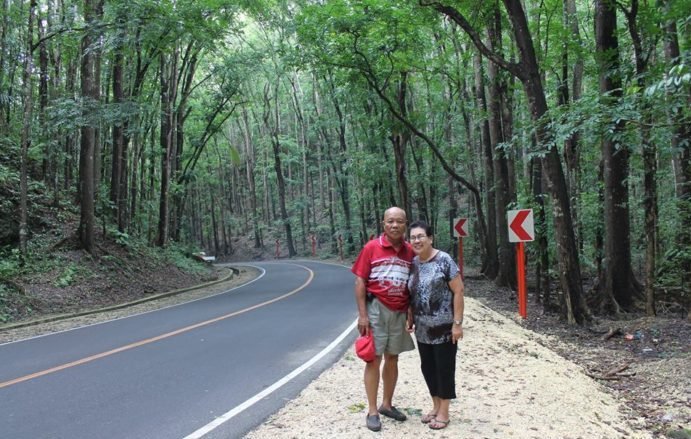 2. Hanging Bridge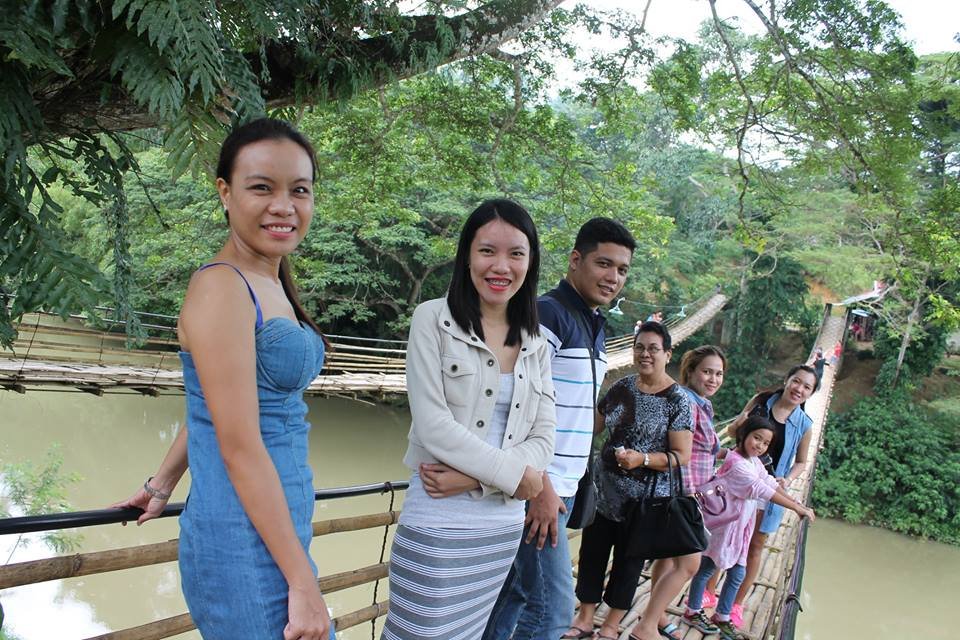 After our day tour in Bohol, we checked in at Panglao for island hopping the next day.  Bohol has crystal clear blue waters non-comparable with Camiguin and Siquijor.  Well, that is just my opinion according to my observation.  With that, there are amazingly unbelievable dive spots in the island specially in Panglao.  Our host at Panglao Bed and Breakfast Villa graciously arranged our dolphin watching and island hopping tours.  So we started our day very early to catch the dolphins!  After seeing 'em, we had our traditional Pinoy brekky (we ate on banana leaf, that is) c/o our host too.  If you want to contact him, just click the link for Panglao Bed and Breakfast Villa above.  Then off to Balicasag we went for snorkeling!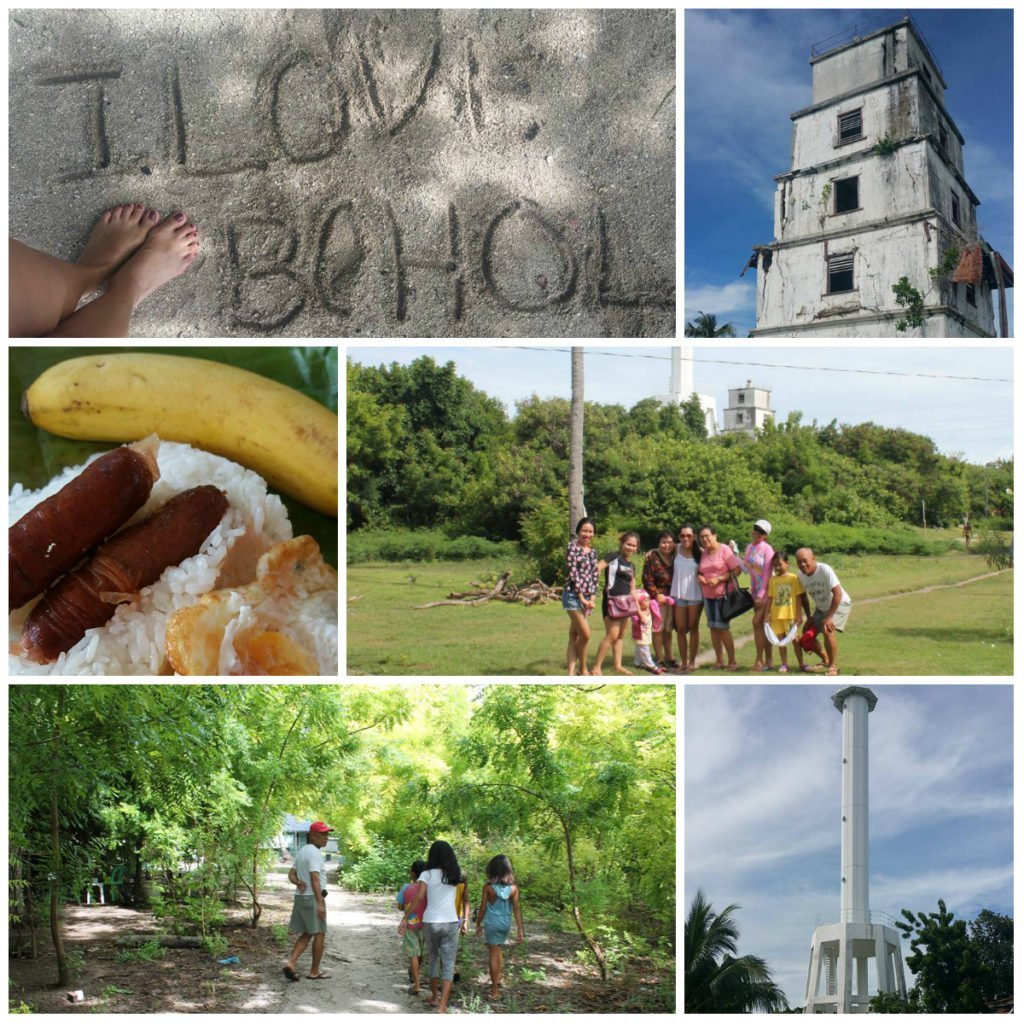 Balicasag Island was a heavenly surprise to me!  I never enjoyed snorkeling all my life that way!  Our guide was so generous for bringing us to the deep blue sea where we can see a whole new world within.  It was more than a delight to me when I felt like a scuba diver 'coz I've seen a cave underneath the waters.  There were plenty of fishes too!  Even without feeding 'em, they really do come out to the open.  Unlike in Bora when I did helmet diving (which I'll be writing about tomorrow), Balicasag's underwater world is bluer, cleaner, richer, and lifer!  If only I took pictures of that reef!  Anyway, it's forever embedded in my memory and what our guide managed was only this photo of me and my sisters below.
From dolphin watching to snorkeling, we hopped into Virgin Island for beaching and last stop for this tour  was Alona Beach Resort.  It's like little Station II of Bora where restobars and shops line up the shore.  Since Bora will be temporarily closed for 6 months this year, do check out Panglao but please, please, be responsible enough of your trashes and please, please, don't apply sunblock or any sun protection lotions or creams as these do a lot of harm to our dear sea creatures.  So if we still want to enjoy God's creation at its best, let's be more than environment-friendly.
FEES                                    FEES                                          FEES                     
Island Hopping and Dolphin Watching: P4,500/boat
Snorkeling: P250/pax
Bohol Tours Car & Van for Hire
Contact Person: Nonoy Alfarero – 09078009375 or 09177331198
Hiring Fee for Van: P3,500/day
For questions, invites, and collaborations, direct message me on Facebook.  For updates on my whereabouts and whatabouts, follow me on Twitter and Instagram!
Related Posts:
Bohol Day Tour
Chocolate Hills the Third Time Around
Loboc River Cruise
Panglao Bed and Breakfast Villa