Ubas mo dira, higala!

Pupo-on unya dugmukon
Ubas diay na, mga higala
Apan pwede pog ikaw amega
Nagpuyo raman unta kas kilid
Apan ngano pang gipunit
Gidugmok pagyud bisan hunit

Way kalooy, gipugos ko nimog puga
Aron saakong katam-is ikaw magmaya
Human gipuga, gepasagdaan
Ubas diay na, mga higala
Pero pwde pog ikaw amega

Magkadugay magkalami
Sama unta sa ubas ang atong relasyon
Dili sama niini nga wa gyud nagka-uyon
Permero ra ka nagpalami
Nagkadugay nagka-wa hinoon kay lami

Mura kag ubas, pataka lag katay
Perte ka paspas wa gyuy butay
Kamang ka didto, kamang pod ka dire?
Di man unta ka sama ka lami sa ubas
Pero nganong grabe kayka ka hilas?

Wa man unta ko ge-luas
Pero nganong sa matag kaon nakog ubas
Akong kasing-kasing mura mag gihimas-himas
Ang gugma sama sa usa ka ubas
Usahay moawas kasagara muhubas

– Dolly Dalisay, June 2019
About the Writer:
Dolly Dalisay was my former student in La Salle University who finished a Bachelor's Degree in Secondary Education Major in Physics. She has collaborated with me in various blog invites already and you may see one of those in this post. She's a member of the Misamis Occidental B/Vloggers and had just started doing vlogs. For more about Dolly's hugot lines and poems, LIKE, SUBSCRIBE, and FOLLOW her social media accounts below!

Alias: Dolly Say
FB Page: Dolly Say
YouTube: Dolly Dalisay
IG & Twitter: dazzzzzlingdoll
About the Location
La Union Grape Farm specifically Helen & Rob's
NO ENTRANCE FEE
Grape-Picking: P350/kilo
FREE TASTE of Locally-Made Wines
P310/bottle of 13% Alcohol Red Wine
P210/bottle of 3% Alcohol Flavored Wine
It's BUY 8, FREE 1 and you may haggle but DO NOT overdo it! Let us support local manufacturers. 🙂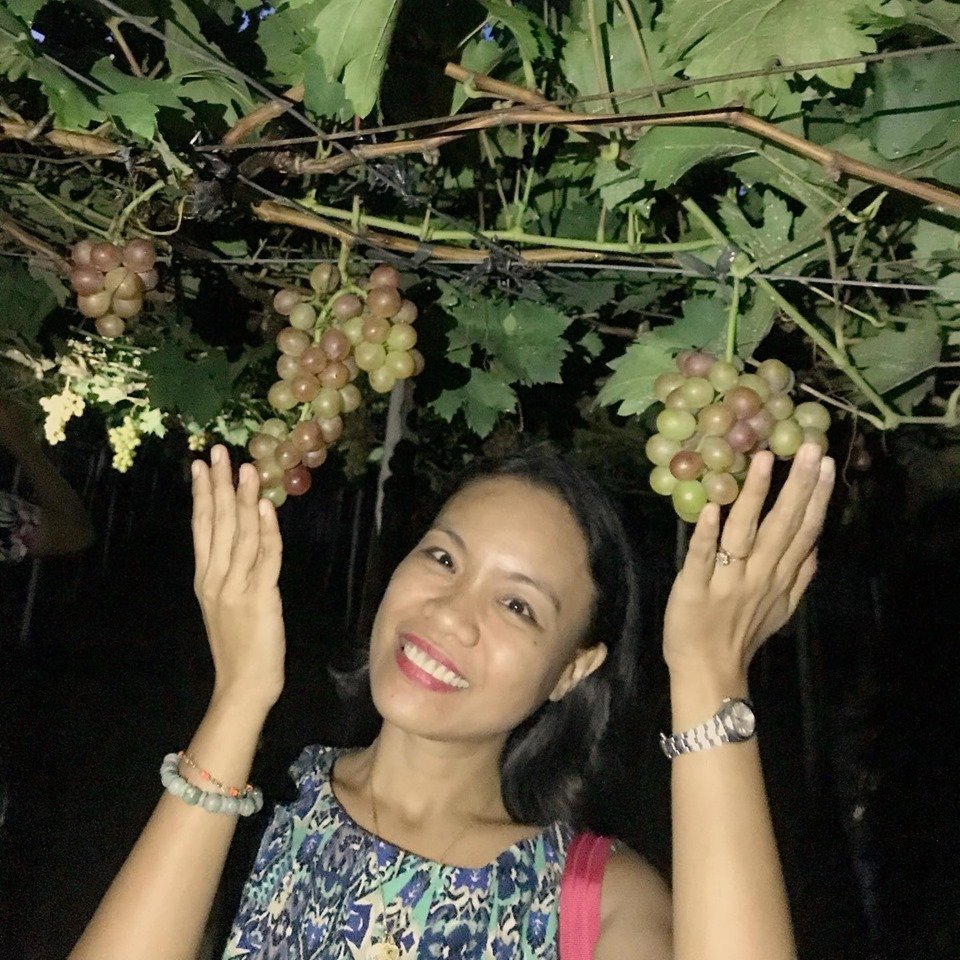 For questions, invites, and collaborations, direct message me on Facebook.  For updates on my whereabouts and whatabouts, follow me on Twitter and Instagram!
Related Post:

A Lost Love