Feature Friday highlights businesses, people, fashion, and basically anything under the sun!
With the theme "Gearing Up for MSME Competitiveness", the Department of Trade and Industry (DTI) Misamis Occidental along with Philippine Center for Entrepreneurship (PCE)'s GoNegosyo and Micro, Small, and Medium Enterprises (MSMED) Council held the very first ever Kapatid Mentor ME (KMME) Provincial Summit yesterday, December 5, 2019 at Royal Garden Hotel, Ozamiz City.
The event jump-started with a welcome address by Madame Elvira D. Tan, Chairperson of the Provincial MSMED Council and followed by an overview of the summit by Ma'am Jane Marie L. Tabucan, OIC-Provincial Director of DTI Misamis Occidental. Soon after, the keynote address was given by Dir. Linda O. Boniao, Regional Director of DTI Region X and a video message from the Presidential Adviser for Entrepreneurship, Mr. Joey Concepcion.
Then the summit officially started with:
Session 1: Government Mindset Forum
MSMEDP 2017-2022 Strategic Goal 1: Improved Business Climate
Facilitating Ease of Doing Business
This session will define the role of government in fostering a convergence mindset in facilitating the ease of doing business, creating and nurturing entrepreneurs built on a multi-stakeholder approach.
Moderator:
Mr. Michael K. Amores, CPA
Head Coach, Local Coaches Circle-Misamis Occidental

Panelists:
Hon. Lemuel Meyrick M. Acosta
City Mayor, Oroquieta City
Atty. Daniel Macalinao
Representative of Ozamiz City Mayor Hon. Sancho Fernando F. Oaminal
Ms. Elvira D. Tan
Chairperson, Provincial MSMED Council
Mr. Pershing Tan-Queto, Jr.
Filipino-Chinese Chamber of Commerce and Industry, Ozamiz City
Session 2: Digitalization Forum
MSMEDP 2017-2022 Strategic Goal 4: Improved Access to Technology and Innovation
Driving MSMEs to Digital Transformation
This session will present whether digital transformation can add value to small businesses or play a vital role in transforming businesses and reducing costs.
Moderator:
Engr. Mary Rosalie T. Olandesca
Owner, Fascino Body Essentials and Local Business Coach
Panelists:
Mr. Jae-Mar M. Arenque
Functional Consultant, Highly Succeed, Inc.
Mr. Paul Anthony De Guzman
Programs Development Officer, PCE
Session 3: Markets Forum
MSMEDP 2017-2022 Strategic Goal 5: Improved Access to Markets
Seizing Market Opportunities
This session will tackle ways in tapping new markets and how branding, social connections and data science matter in sustaining markets.
Moderator:
Ms. Gina Y. Marasigan, RMT
Owner, Mommy G's Food Hub
Panelists:

Mr. Clarke Nebrao
Chairman & President, Association of Laguna Food Processors
Mentor, PCE
Mr. Christopher P. Ursais
Store Manager, Puregold Ozamiz

Ms. Maria Lynetta M. Rosal
Receiving Head, Gaisano Ozamiz
Ms. Jungie C. Hernandez
Store Manager, Robinsons Ozamiz
After the three sessions, the five batches of KMME Misamis Occidental graduates namely Magilas, Matatag, Masigasig, Magiting, and Mariwasa presented their success stories through Delta Ventures, Gab's Bakeshop, D'Hermanos Pizza, and Irene's Doughnuts.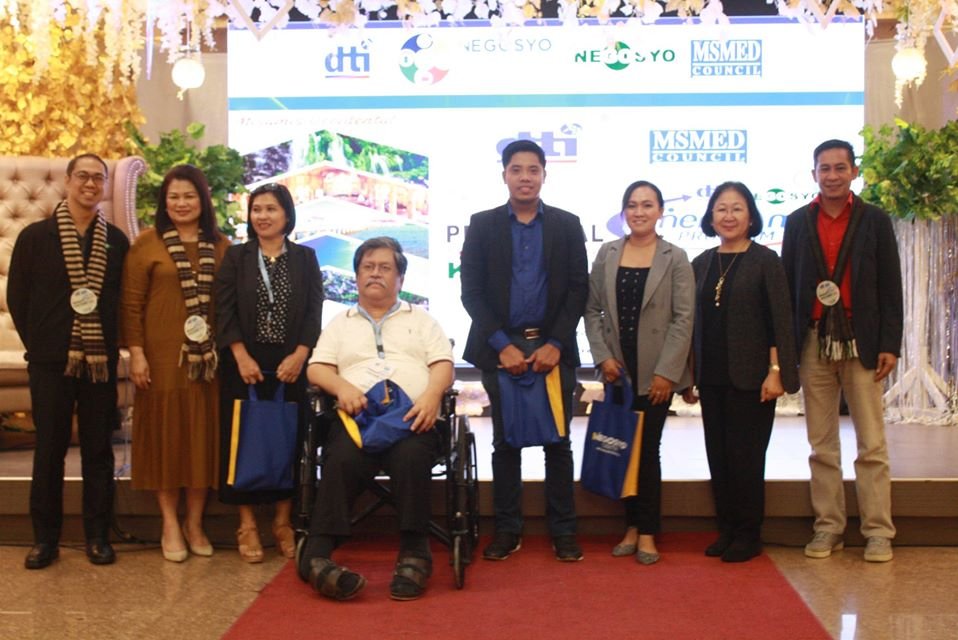 Finally, a message from our Provincial Governor Hon. Philip T. Tan was given by his representative, Dr. Edemar S. Alota and to encapsulate the summit, Mr. Victor "Vix" Madlangbayan, PCE Mentor gave the synthesis and way forward remarks.
The highlight of the summit is to empower micro, small, and medium enterprises for us to scale-up as RD Linda quipped, "Go beyond our territory." as well as what PD Jane said, "Add value and expand market share." With Sir PA's words, "Collaboration and creating network", we can surely compete globally as "The world becomes inclusive because of digitalization," Mr. Joey Concepcion.
With the success of the summit, a fellowship followed with a night of singing and dancing! Kudos to the 101 KMME Mis. Occ. graduates headed by the batch presidents, Ms. Joy M. Ayop, RN, Mr. Alton P. Perez, Ms. Gina Y. Marasigan, RMT, Ms. Irene C. Tagaan, and Mr. Julieto "Oyos" Mendoza for making this 9AM-9PM event a very grandiose and memorable one! Cheers also to our VoiceRiver, Mr. Rio "Taz" De Barras for the whole day of hosting!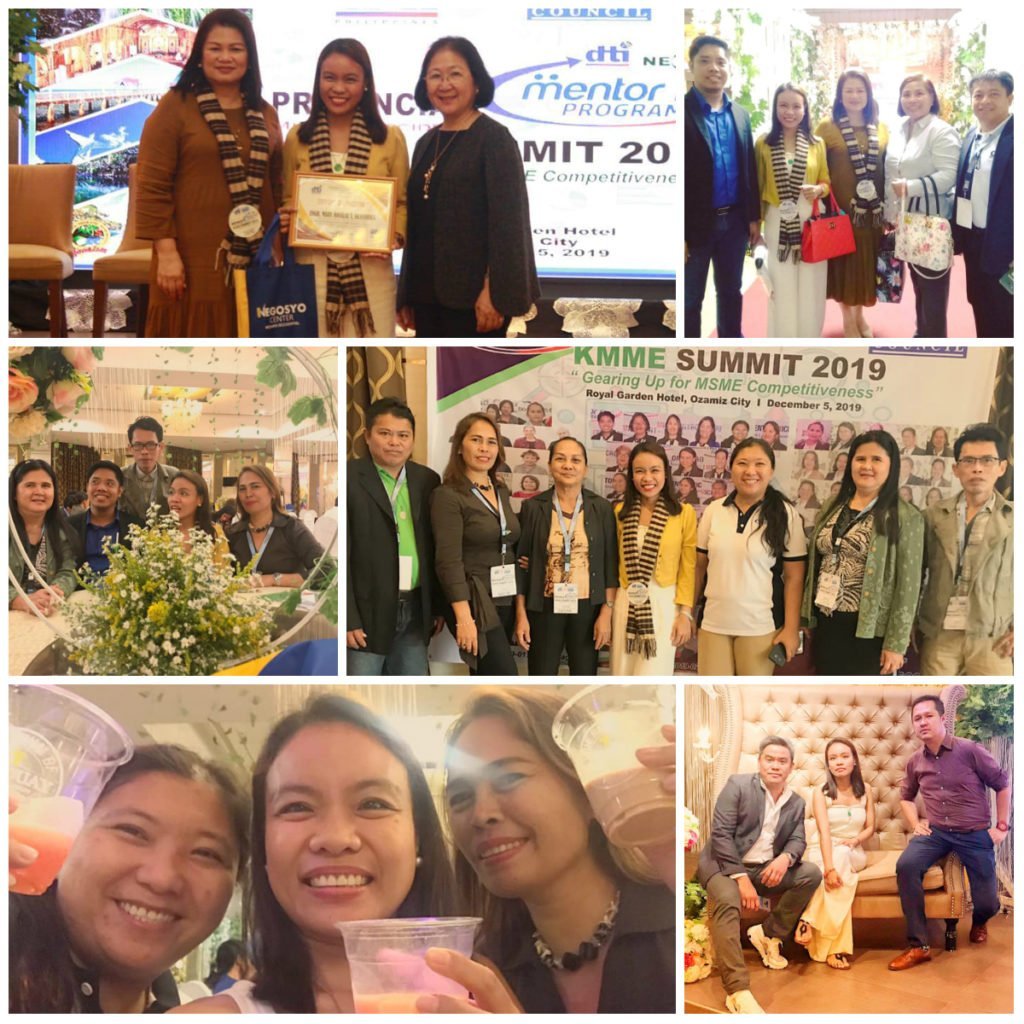 For questions, invites, and collaborations, direct message me on Facebook.  For updates on my whereabouts and whatabouts, follow me on Twitter and Instagram! Also subscribe to my YouTube channel! 🙂
*Images grabbed from Mr. Methusael "Sir Bong" Lumantas of DTI
Click the vlog below and also check out Ozamiz Chamber TV's coverage on this! 🙂
Related Posts:
Youth Entrepreneurship Encounter with The VoiceMaster of the Philippines
DTI/GoNegosyo Back-to-Back Events: Mentor ME on Wheels and Mentorship Money Market Encounter
DTI and GoNegosyo's KMME Program Launch