I know, I know.  It's a bit late for this post and I'm sorry for posting this late.  I was just busy with school stuffs since I'm back into being a school girl, y'know.  But it's better late than never, right?  So here's my entry as I looked back into where I came from – Medina College!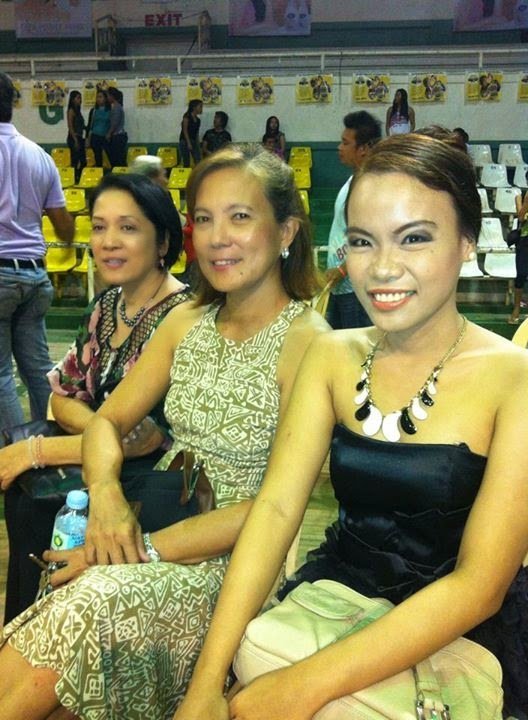 Without MUHS' knowledge, I was working as a part-time Chemistry instructor under Ma'am Line for three school years!  Lagare lang ang peg!  Chinese School by daytime and Medina College by nighttime.  On weekends, it were always labbing time with my Pharma studes for our straight and loooong laboratory hours!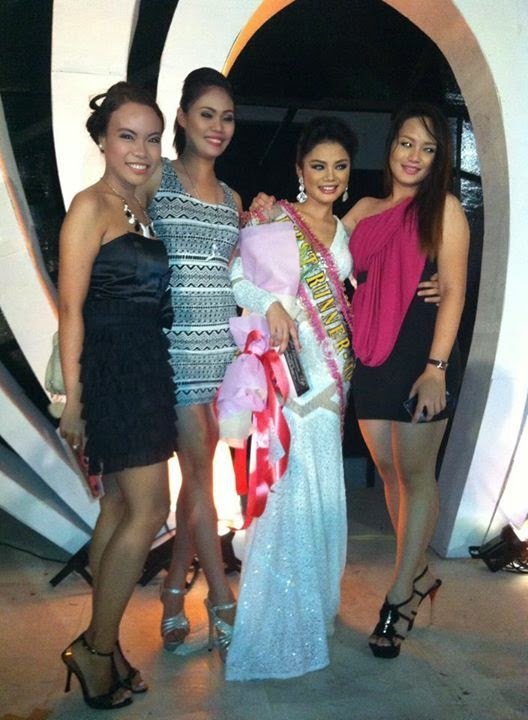 From left to right:  Sha-Sha Saren (Miss Medina 2013 4th Runner-Up), Joebelle Balbona (Miss Medina 2014 1st Runner-Up), and Sigrid Cubillan (Miss Medina 2013 2nd Runner-Up).  These girls just prove that Pharma students are not just good-looking but are also witty and gutsy!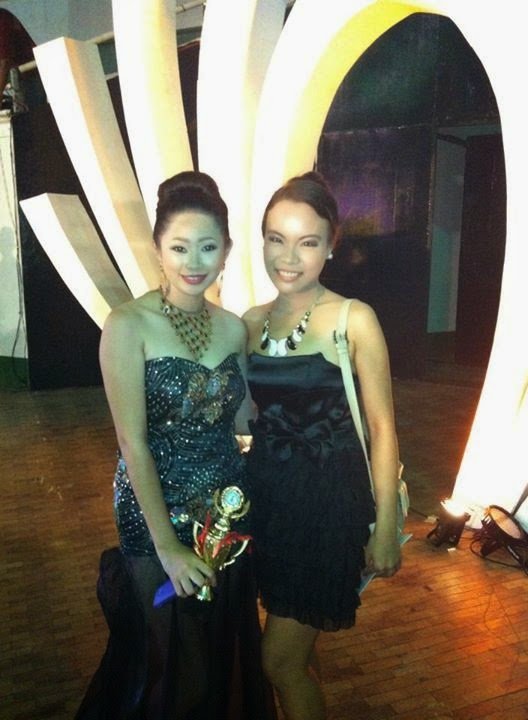 And this is my Sheenie!!!!!  Sheen was among my "darling second years" in Chinese School.  It always amazes me to see how my Chiskul kids grow up so fast!  Just look at her!  Sheen has grown up to be a beautiful young lady who has kept with her a humble and generous heart.
One look at her, you'll get intimidated by the ethereal beauty she possesses.  One look at her, you'll say that she's just another pretty face.  But once you'll get to know her, all your first impressions are nothing but a total mistake!  Well, having Kate in my class proved that.  She's a brilliant student who can reap out all line of 9's!  Though she's busy with her modeling career, she still takes time studying.  Being someone as famous as her, she can ditch school but she never does that.  School is always her first priority that surprised me.  Additionally, she's also a loving daughter.  She takes good care of her mom so much and everything that she said during the Q and A portion were true.  I can attest that by the way she talks about her mom when she was still under me.  Though I only had one semester with her, I could say that I know her 'coz she's transparent and never a pretender.
Seeing these kids (except for Paw2x who is now a Lasallian) after sometime makes my heart super glad!  I really missed them!  They were not only students to me but they were also my barkada.  Remember the birthday bash that they threw me two years ago?  They are just the sweetest!
And what's a celebrity without the entourage?  Hehe!  Thank you, guys for accompanying me!!! 🙂
Lastly, thanks to my sponsors – Ep2x for the dress and Kring2x for the necklace!  And credits to Marvel for my hair and make-up as well as to Laling for taking all the photos!  You, guys are just the sweetest support group! <3