La Salle University Project K.O.rona has distributed 430 face shields to the frontliners, intubation boxes to government hospitals, 187 food packages to the Subanens in Gala and Pulot, and has installed 8 disinfection tents in Ozamiz and Tangub cities.
The other week was the start of our supposed daily monitoring for the disinfectant solutions used in the following places:
1. Ozamiz City Public Mall
2. Gango Checkpoint
3. Labinay Checkpoint
4. DPWH Tangub
5. Firetrucks
However, the Philippine Department of Health issued a memorandum regarding the discouragement of the use of sanitation or disinfection tents the day after our monitoring. In this regard, our team complied so all disinfection tents were directly converted into hand wash stations. Thanks to our super engineers, Engr. Flor, Engr. Mar and Engr. Esmael for their initiatives! 🙂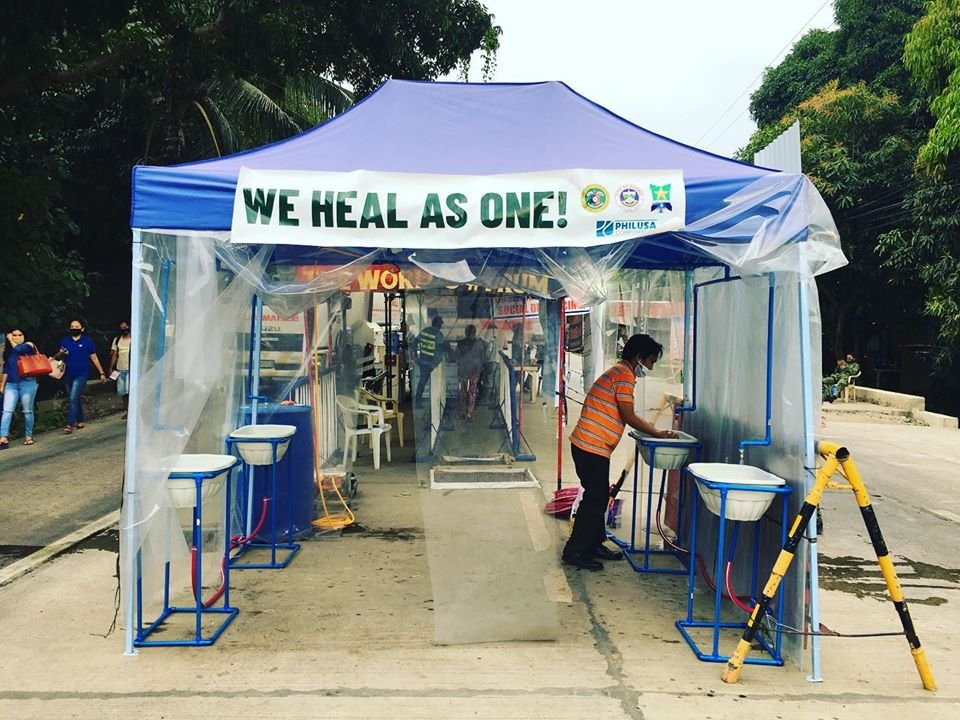 Anyway, here was how I took part in the project together with Engr. Jo during our monitoring: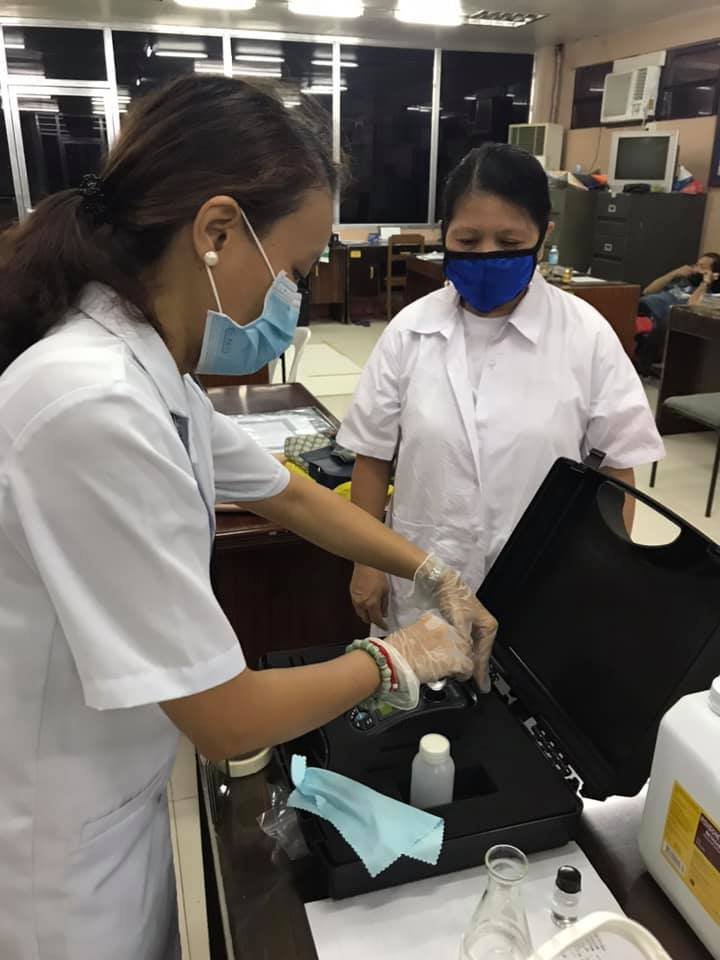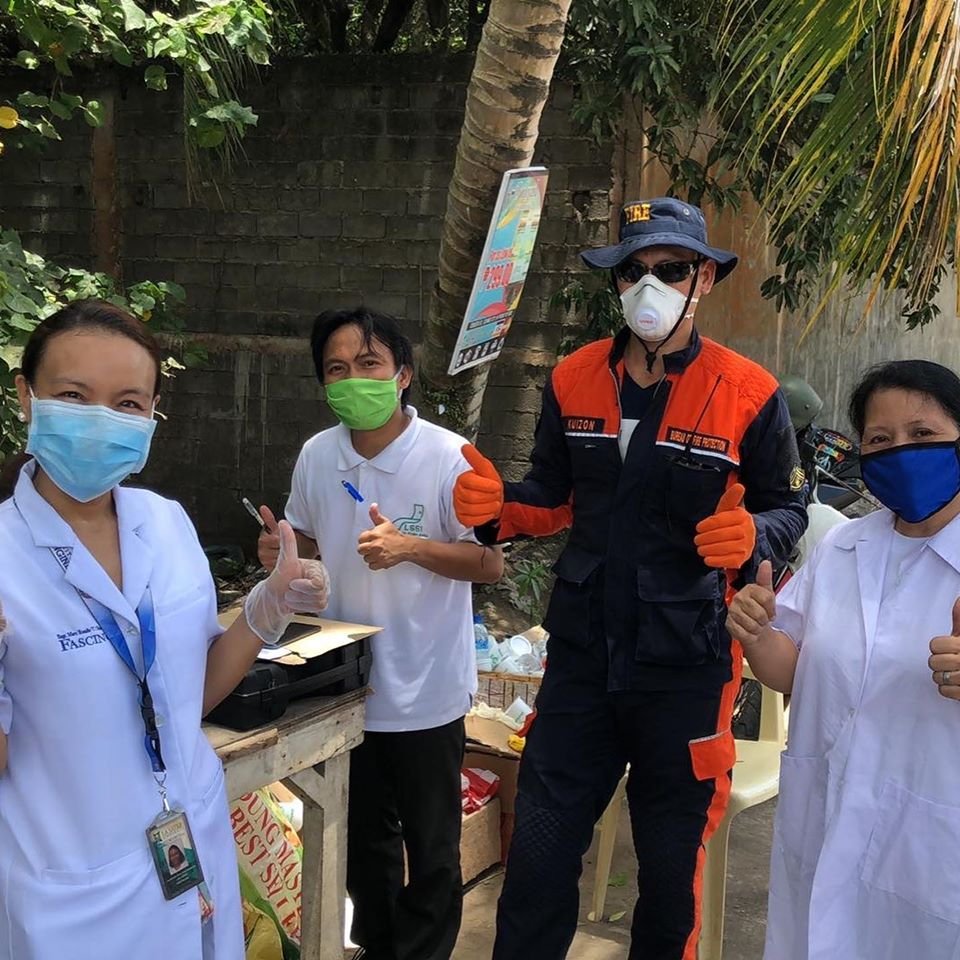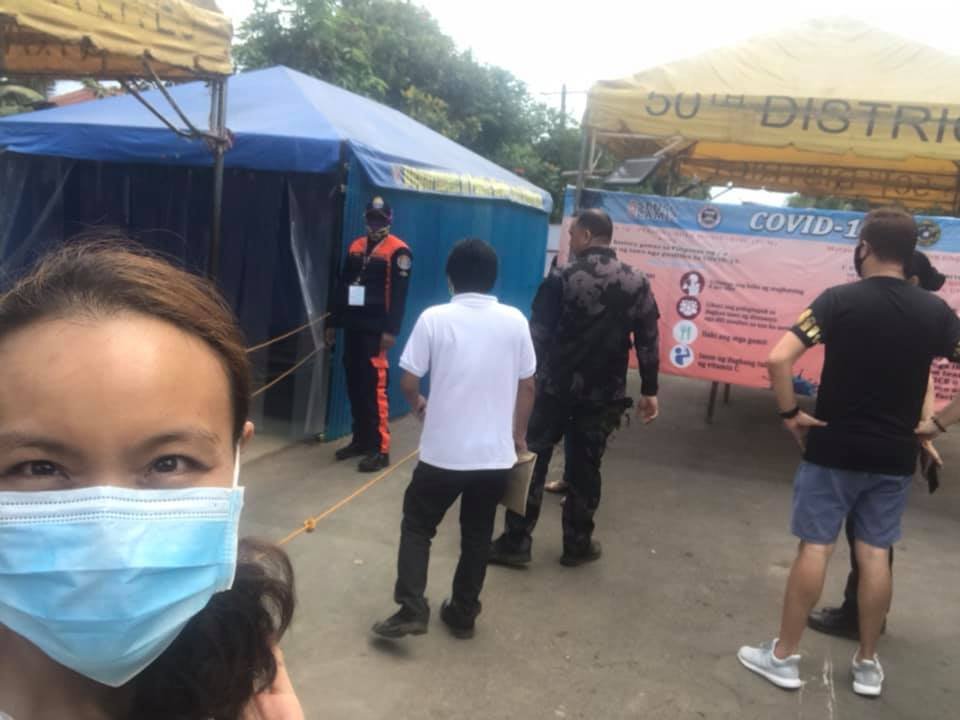 It was risky to come out from our abode with COVID-19 still lurking around. But when we arrived at Ozamiz Public Mall, I was surprised by the throng of people buying ingredients for binignit since it was Maundy Thursday at that time. I was taken aback with no social or physical distancing and some people do not even wear face mask. However, I just shook it off and proceeded to our mission of analyzing the disinfecting solution used in the disinfecting tent and in teaching the public market's personnel in-charge in the proper way of handling the reagents and in preparing the said solution properly.
Soon after, we drove to Gango checkpoint wherein we heard news of another COVID-19 positive patient in our province. We were saddened by it at the same time hearts pounding with fear because we cannot see our adversary. A microscopic opponent of nano-sized particles, invisible and invincible at the moment (may araw ka rin!), this century's greatest traitor! Taking extra precautions for ourselves, we continued our mission as far to Tangub City. By the time we got back at Ozamiz, just like ants disturbed by stimulus, people were instantly kept in their homes again. And thank God that after more than a week now, there is no new COVID-19 case and the patient turned out to be negative on his third test. Unfortunately, he still died due to complications of old age. My deepest condolences to the bereaved family. Let us continue praying that the whole province of Misamis Occidental will remain COVID-free.
So with this experience of having a day outside the house during this pandemic, I understood how it is to become a frontliner. There's always that feeling of fear. Fear of a probable direct contact with an infected individual and fear of the possibility of not being able to come home due to emergency lockdowns. Our soldiers, policemen, barangay tanods, firefighters, news anchors, grocery personnel, market vendors, doctors, nurses, other healthcare workers, hospital personnel, drivers, and volunteers are our heroes nowadays. It is never easy to be in their shoes so everybody please follow directives! Specially in those places with COVID-19 positive cases, PLEASE PLEASE PLEASE STAY AT HOME! That's all you can do to be a better citizen of our country!
Thank you so much to all our Lasallian partners for the cash and in-kind donations! Live Jesus in our hearts, forever! For those who still want to donate for public hand wash stations, kindly contact Engr. Esmael Larubis at 09306545527.
For questions, invites, and collaborations, direct message me on Facebook.  For updates on my whereabouts and whatabouts, follow me on Twitter and Instagram! Also subscribe to my YouTube channel! 🙂
Related Posts:

LSU Project K.O. (Knock Out)-rona!
How to Make DIY Moisturizing Alcohol