Balay ni Nanay Turn-Over, December 24, 2020
WEW PHILIPPINES (Women Empowering Women Philippines, Inc.) is a non-stock non-profit Organization that aims to bring together like-minded women in the Philippines whose tenacity is to empower themselves so that they can empower other women. The empowerment stratagem is pooling the resources and expertise of members to raise the status of women through social responsibility, education, awareness, and literacy (S.E.A.L.). By doing so, empowered women are adept to (a) provide medical and legal assistance; (b) promote mental and emotional health; (c) champion women's rights and, (d) address other persons' needs. Women empowerment therefor is a united goal, that, by being empowered, women are better equipped to make sound decisions that leave a lasting impact in the society.
With this in mind, WEW Philippines founder Atty. Loueli "Toti" Talam-Jabines launched the FB page Misamis Occidental Barter Community during the lockdown last year to provide a fun and engaging place to trade goods and extend a helping hand to those who are in dire need due to the pandemic.  So from the hashtag #MOBFreeFood, donors from across the province started to send assistance to the office of Atty. Toti which she gladly and directly handed over to those with immediate needs.  From sacks of rice to canned goods to toiletries, overflowing of supplies enabled WEW Philippines to reach out to a far-flung barangay in Hoyohoy, Tangub City.  In addition, instead of celebrating her youngest daughter's birthday with a big party, WEW Philippines secretary Mitch Sarocam prepared food packages for the barangay so off we went to Hoyohoy last August 9, 2020.  Moreover, WEW Philippines treasurer Vioen Fernandez' excess barter goods were also distributed.  Health protocols were strictly and safely followed with the help of the barangay officials.  Here are our photos below!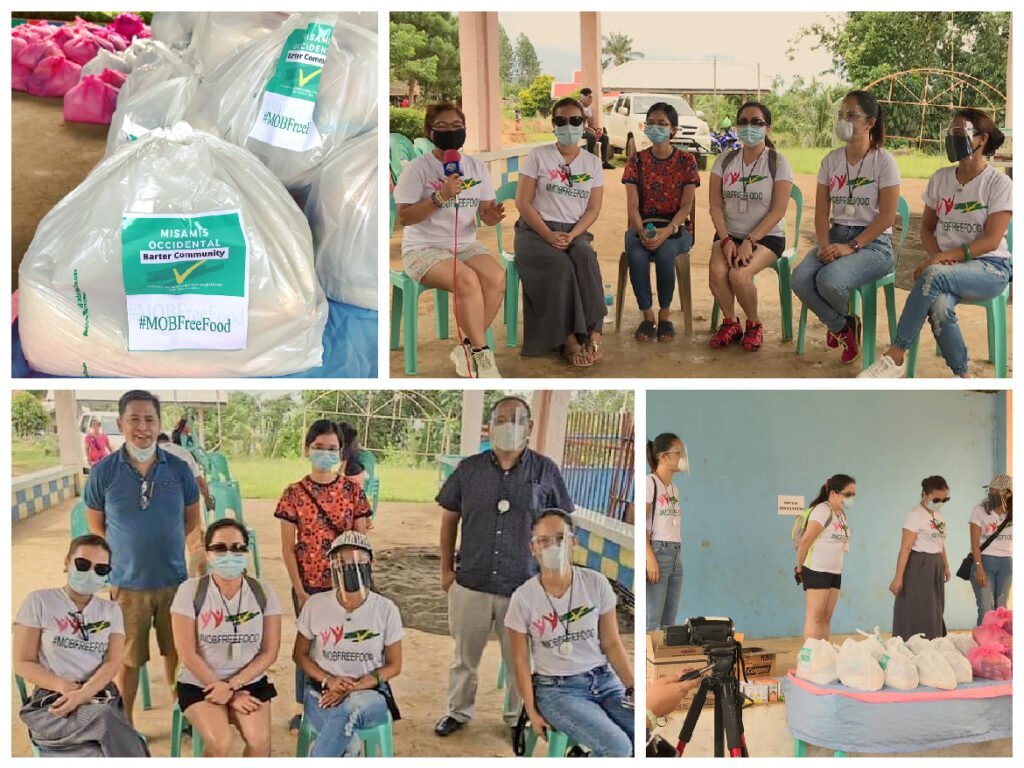 Apart from #MOBFreeFood, Atty. Toti also welcomed in-kind donations with the hashtag #MOBFreeItems.  Those who had extra things at home that might be of use to others could also be posted and given for free to those who have the need.  When Atty. Toti came across an old lady pushing her kariton around the city for a living, she asked for a trapal as she was only living alone in a shanty at a corner of the boulevard.  So Atty. Toti asked her permission to post it on MOBC and surprisingly, a kababayan who is now living abroad sponsored a nipa hut for her!  From our generous kababayan's pledge, other donors made Nanay Elena Sarveda's tiny house fully-furnished not with appliances but with necessities for her convenience.  Not only that!  Other good Samaritans sponsored a sari-sari store for her to spare her from the dangers of the streets and the virus.  That's how amazing the Filipino bayanihan spirit is!  MOBC had become an avenue for people to spread kindness, love and generosity to others!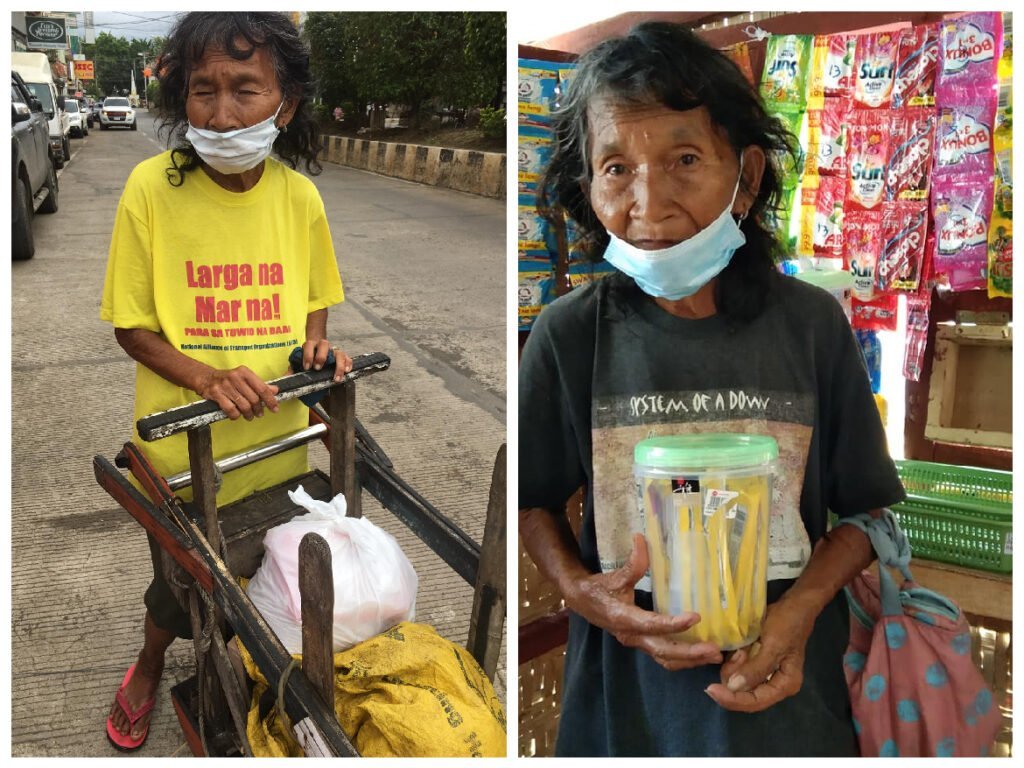 In this matter, another project is coming up which is a tree-planting activity in lieu of the Earth month.  WEW Philippines had already secured 500 falcata seedlings from a donor with a very big heart!  The said seedlings will be planted at Montol, Ozamiz City this coming Saturday, April 24, 2021.  Since this is a very big plantation project which cannot be done in only a day, WEW and MOBC are now accepting donations for food for the locals who will help in the planting.  For as small as P15, send it over through GCash in the QR code below!
Thank you very much for taking the time in reading this blog post!  Sharing is caring! For questions, invites, and collaborations, direct message me on Facebook.  For updates on my whereabouts and whatabouts, follow me on Twitter and Instagram!  Also subscribe to my YouTube channel! 🙂  
Related Posts:
#AhonCarmenAnnex Relief Op
From Mindanao with Love
Oplan Kaagapay (Bagyong Sendong Relief Operation)
Labor Day: Upon This Rock I Will Build My Church