I was wrong when I thought that I'm not gonna have a food post from my recent Davao trip with my Herbalife family. As ambassadors for proper nutrition and wellness, I mistakenly thought that we're gonna be killjoy for all things palatable. But all my expectations failed because what we did during our free time from training in Davao was eat, eat, and eat! Great thing there was Zyra who brought us to some of the city's top eats and one of the places we checked into was this vibrant Indian resto along Dr. Gahol Avenue, Bajada.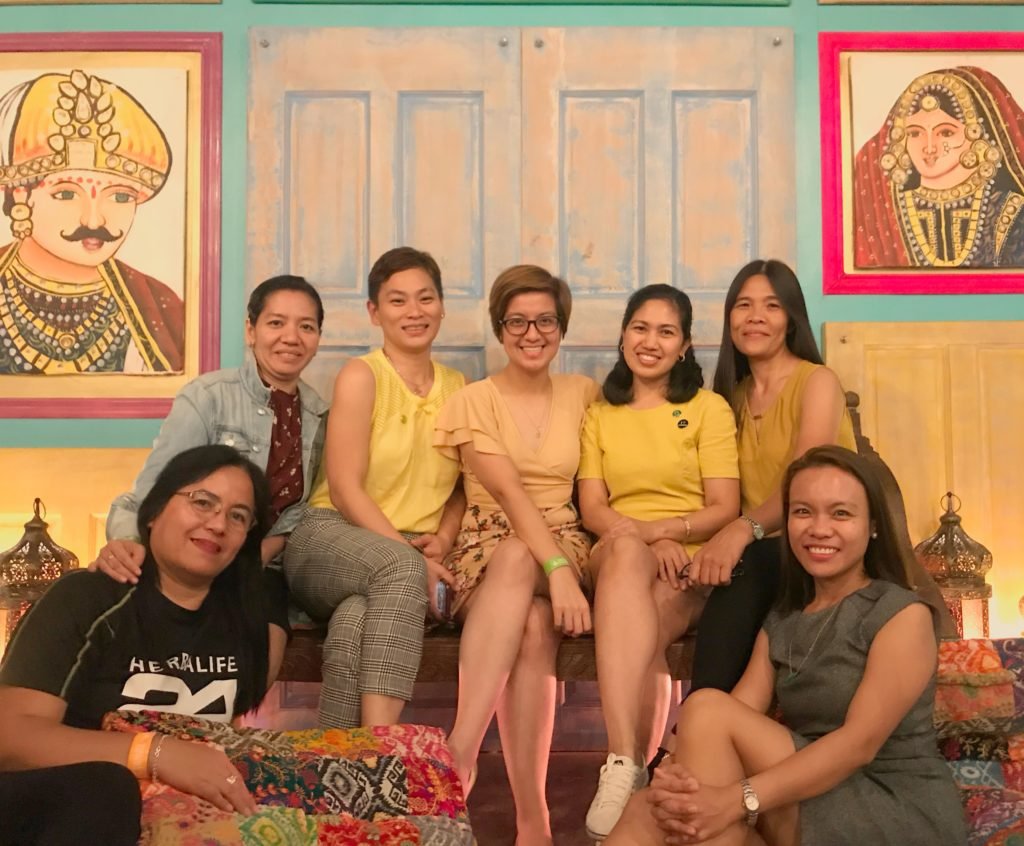 The 5S Box Indian Restaurant gives us a taste of aromatic, exotic and incredible India! This was my first fine dining Indian resto apart from the random Indian food I've had in Singapore which I could say that was more authentic 'coz we were seated on the floor at a Hindu temple and ate with our bare hands. Of course the feast laid before us was prepared by Indian women and we had it for free as we passed by at the temple for photos but luckily got the chance to get invited and eat with them. Oh, such memory of sharing with them their culture and tradition! This is one of my best travel experience ever!
Anyway, 5S Box also took me to India. If India is to balance, then 5S' Chicken Biryani has the right balance of chicken, rice, veggies, and spices. It exudes strong flavors which is best complemented with Naan and their Roti is fresh from the brick oven with sauce of curry, cumin, paprika, and crossing my fingers, saffron. You'll get to choose the heat from mild, medium to strong so everybody in your table could enjoy the food. All herbs and spices linger on your taste buds completing an Indian experience of flavorful journey.
Apart from the food, The 5S Box Indian Restaurant is also a complete package of Indian experience for its interior. All corners are filled with Indian art so we had fun doing our instagrammable poses! Colorful and flavorful India, indeed. I so wish to have my yoga teacher-training in this country hopefully next year! 🙂
For more about The 5S Box Indian Restaurant, visit their official website here.
For questions, invites, and collaborations, direct message me on Facebook. For updates on my whereabouts and whatabouts, follow me on Twitter and Instagram! Also subscribe to my YouTube channel! 🙂
Thank you so much for my new found friends from Herbalife! You, guys rock and hopefully to be rockin' with you soon! 🙂 This is our balance of proper nutrition, food, and life so to more food trips with you!
Related Posts:

Treating the Tastebuds at Jalan Makanan
Uniquely Singapore