Whimsical Wednesday shows my fancy in a myriad of beautiful things.
Hoola! Been sooooo loooooong since I've posted an OOTD blogger pose! I guess it was 2015 when I last had one. Maybe I'm maturing but I just couldn't resist without posting this Catriona Gray-inspired prititit ear cuff! So here's my very first blogger pose for this website (as I've transferred home last 2016). Care to scroll down, peoples! 🙂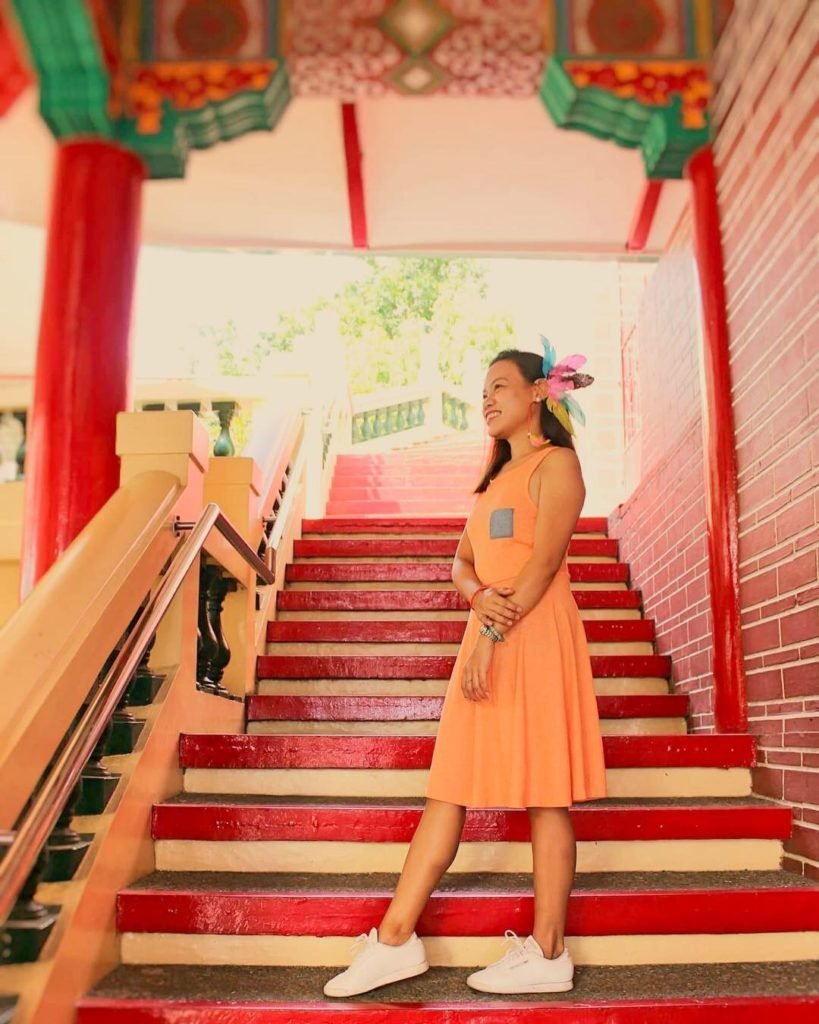 'Coz I never became a Sinulog princess and never will I be, dressing up for Sinulogs is just my way of becoming one! 🙂
ear cuff from colon. esprit orange dress from june ann. reebok sneakers from april love. lucky charm bracelet from mama. location at Taoist Temple Cebu.
Related Posts:
Weeklong Sinulog Special: Mardi Gras
The Sinulog Princesses