If Kogi-Q was heart for me, then Tong Yang Plus was hearter! Of course, they greatly differ in prices so it shows in the spread of delightful food they offer. The former only has samgyeopsal while the latter has both Korean samgyup and Japanese shabu-shabu! So without further comparison, here's the lavish dinner we had on our first night in Davao last August of 2019!
With Tong Yang's state-of-the-art cooking on table technology, we got confused on what to cook and eat first!
Apart from that, Tong Yang also serves a wide array of food choices from appetizers, salads, fruits, main dishes, and desserts up to a plethora of beverages!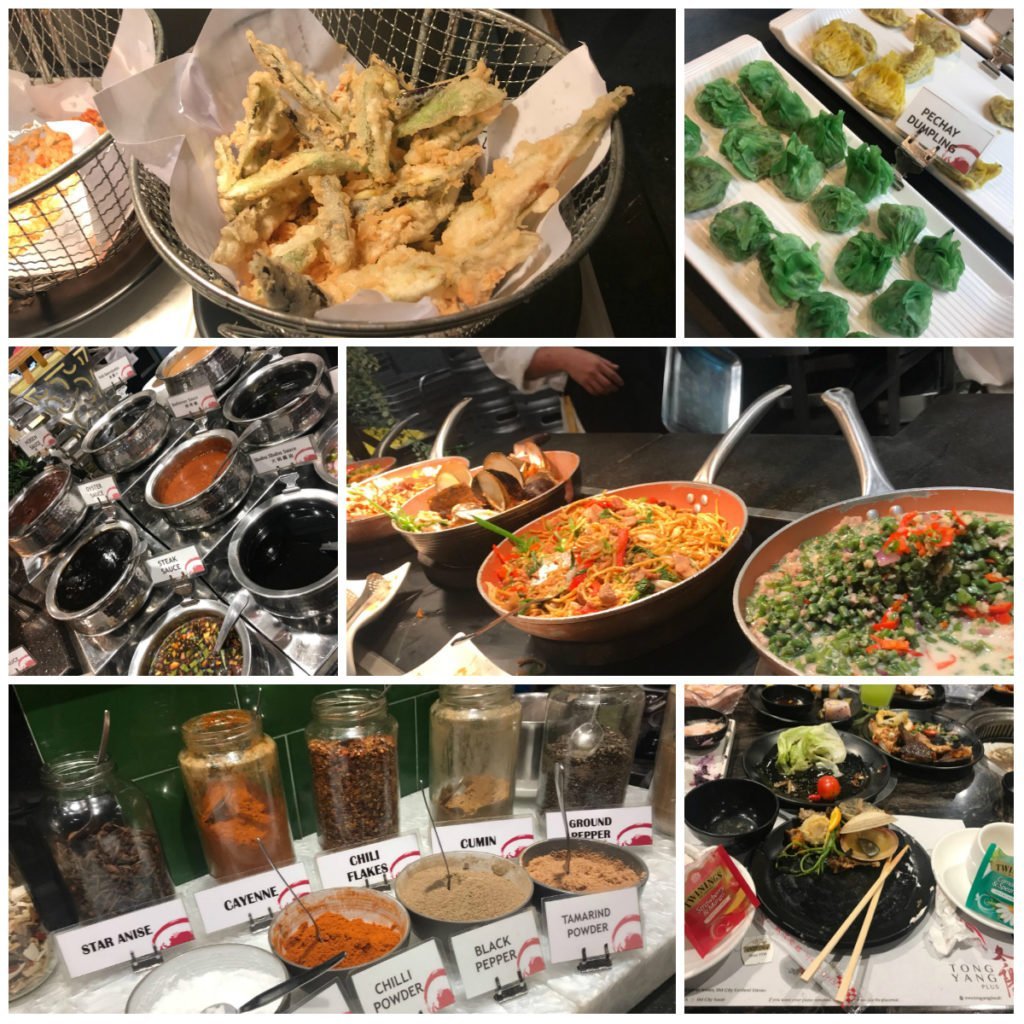 RATES
Adults:
Weekday Lunch – P538
Weekday Dinner – P638
Weekends/Holiday Lunch & Dinner – P638
Kids:
Below 3 ft – FREE
3 ft – 4 ft – P178
4 ft – 4'6 ft – P318
Senior Citizens:
60-74 Years Old – 20% Discount
75 Years Old and Above – 50% Discount
So when in Davao, do take time in dining at Tong Yang Plus located at SM City Davao Ecoland and have your stomach's fill!
Thank you so much, Mother Arlene (not in photo but I'll surely have a photo with you the soonest!) for this spectacular and extravagant treat! 🙂
For questions, invites, and collaborations, direct message me on Facebook. For updates on my whereabouts and whatabouts, follow me on Twitter and Instagram! Also subscribe to my YouTube channel! 🙂
Related Posts:

Luto-Luto ta sa Kogi-Q!
Ma Dang Korean Restaurant