Christmas season has always been so magical when I was still a kid.  With the anticipation of gifts from my ninongs, ninangs, and Santa Claus who I always suspected to be mama, I always counted the days before December 25 of each year.  However, as I'm already aging, Christmas has turned out to be monotonous, taskful, and costly.  With all my worn-out feelings, the holidays became not really my best friend as I've written here.  But there are always reasons to celebrate as they say so here's how my 3-week-off-from-school went in a flash!
Senior High Advisory Class Christmas Party
Since majority of my class is all boys, they are walang paki and all so kuripot!  For our Christmas party, we only had P60 contribution per pax for the food so they decided to have a boodle fight.  Outcome?  They had more rice than the viand and I haven't eaten anything 'coz it's very kulang for their big appetite.  Just see how they devoured everything in the vid above and you will also know why I love being a mother to too many devil sons!  No arte2x during our oran (pambahay)-themed party!  Just chill and pure all out fun!  🙂
CCF Christmas Party
This was my second Christmas party with CCF Ozamiz DGroup and I really thank God for this great blessing in my life!  We had our party at Bethany Gardens after attending our Lasallian Partners' Christmas party at school.  And just like last year, we had an after-party/birthday bash of my accountability partner, Pen2x at Puesto Coffee.  The night was very young when we parted ways unlike last year when we packed up at 3 AM!  But we still had fun anyway especially when our newbie sissy Jonie and hubby joined us!
Auntie Bebot's 60th Belated Birthday Celebration

All my cousins with their respective families all came home to celebrate Auntie Bebot's grand birthday celebration at Bethany.  The theme was Hollywood and I got to experience dancing for Cotillion de Honor again!  Thank God for cuzzy Harley for escorting his already old yet still single ate Mae.  Haha!
Auntie Nannette's 63rd Birthday Bash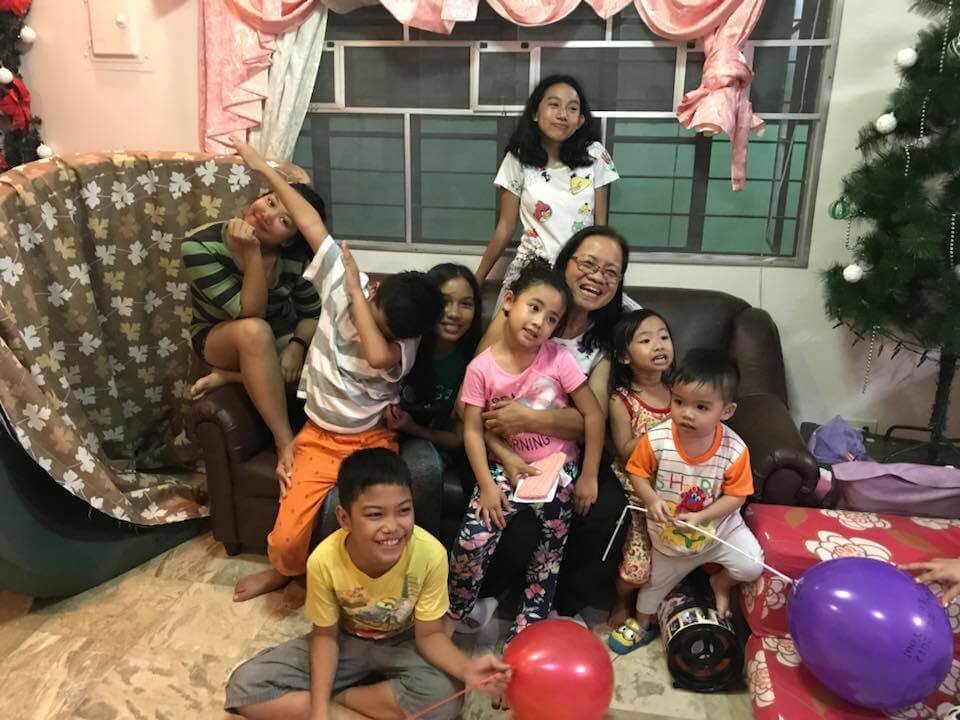 We surprised Auntie Nannette by decorating the other house and she almost cried due to happiness then!  I haven't joined them for the entire party but I could still hear them from my room.  They were so bibo with all the nursery rhymes, trivia, story-telling, singing, and dancing 'coz of the P20 bill Auntie was giving away for each showcase of talent!
Kainans with the Chiongs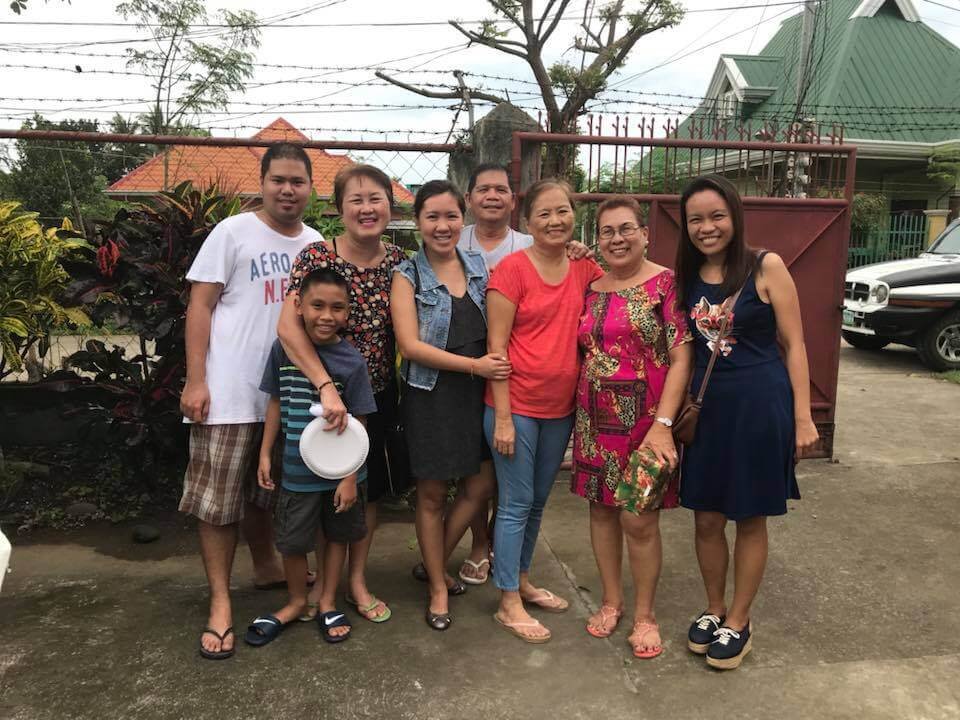 With Auntie Lilibeth and hubby Uncle Melvin home, we enjoyed 3 kainans with them along with different batches of their sets of friends!  Close family ties, eh.  That's how solid Ninang and Mama's friendship is!
Balloon-Giving before Christmas Eve

Just like every year, we give away balloons for the kids passing by at Fascino.  This time, it's more special because we got help from our imports from Japan and Singapore as well as Lipa, Dumaguete, and Cagayan de Oro.  Thank you once again mga gage ni tita, Harley, RJ, Ella, Reija, Krishma, and Maxxi for helping us! 🙂
Christmas Eve with the Whole Olandesca Family


This reunion rarely happens after Gpa's death in 2007.  Thank you so much, Lord for keeping our family intact as we live harmoniously even if we are miles apart!  Insert June Ann, Auntie May, Daryl, and Kent here! 🙂
Wine Night with my Girls
We are the most beautiful remnants of JCI-Ozamiz Red Rose.  Period.
Lablab for Kids Christmas 2017 Year 4
Despite of not doing my best for Lablab this year, there were still people who remembered so thank you so much for making our 4th year a success!  Please click here for our Lablab story this year!
Back2Barracks:  The ICC-La Salle Alumni Homecoming 2017
I'm always fond of always going to high school reunions to reconnect with my classmates and batchmates.  However, something unfortunate happened within Circa '99 this year so there were only a few of us who attended.  Hopefully next year, we will become plenty since we only had 7 years more to go for us to host this annual grand event!
The Emergency Reunion
Grakkie did it!  Every time that we section 1 see each other, we often joked of "The Salarin" for who initiated the get-together.  Well, well, well, no more blah blah blahs about that but we were the 1-Sampaguita, 2-Crimson, 3-St. Benilde, and 4-Justice people!  No more, no less!  High school classmates are indeed the best set of friends one could ever have in his/her entire lifetime! 🙂
New Year's Eve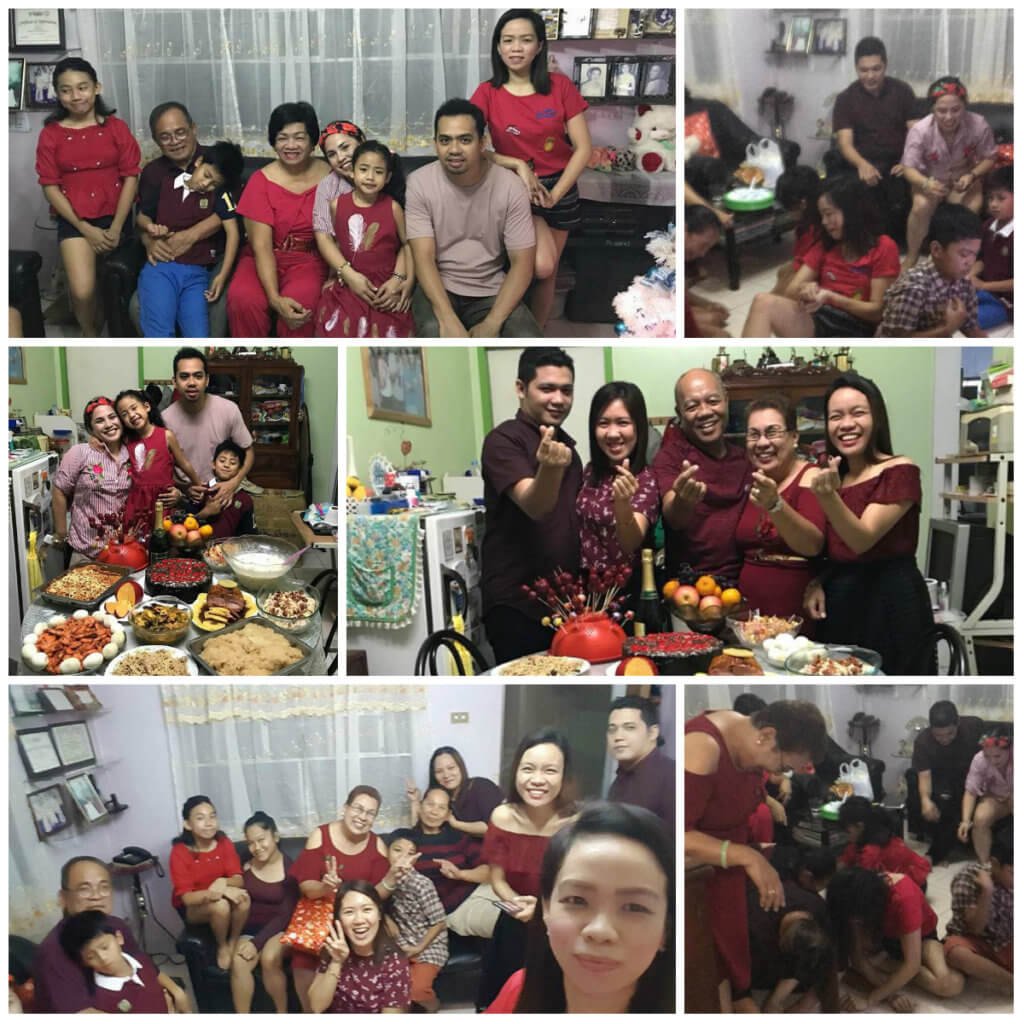 Then time flies so fast and it's already 2018!  As always, we celebrated in our house with Mama's tradition of "viva", the showering of coins!  We had maroon as our motif, not really for the feng shui thingy but just for the sake of uniformity and looking nice in photos.  Hehe….  We had so much fun with Rio being beaten (for the very first time) by Adrian for the amount of coins gathered!  Just watch the vid below for the evidence!
Now that I'm compiling these photos and videos, I realize that my holidays 2017 was indeed very eventful.  I shouldn't had that sour mood then if only I counted my blessings.  Thank you, Lord for always being considerate and forgiving to this stubborn little daughter of Yours!  Hehe…..