Feature Friday highlights businesses, people, fashion, and basically anything under the sun!
Finally squeezed time for Feature Friday post since I moved here in Canada around six months ago!  Half a year!  Yes, I still can't believe that I am here for half a year already!  Time really flies soooo fast!  When it is God's time and will, things will surely transpire to your favor!  I praise God for His provisions, protection, and favors in this big transition of my life!  I am not resisting, I am going with the flow……  In this regard, I am slowly getting back to my usual whatabouts like blogging after being anxious and stressed out of the "what might've been's" of this new journey of mine.  So for this first Feature Friday post here in Canada, I'm bringing you The Old Spaghetti Factory!

The Old Spaghetti Factory is an American brand which was founded by Guss and Sally Dussin in 1969 at Portland, Oregon.  As a family owned and operated business, The Old Spaghetti Factory chain of restaurants has expanded not only in the Americas and Canada but also as far as Asia.  I was lucky enough to have visited and dined in a world-renowned resto, one that I only saw on Travel and Living Channel.  Dreams do come true, eh!  Raymund was right when he brought me there last month that I would love the place because of its interior.  Surely, it brought me back in time with its antique fixtures and vintage artifacts.  You should never miss taking a photo with The Old Spaghetti Factory's trolley car.  It is there trademark.  If you're familiar with those American diner scenes on TV and movies, then this is it!  All of their restos have the replica of their original trolley car diner.  At The Old Spaghetti Factory, you are not only dining with good food but you're also stepping into some "movie feels"!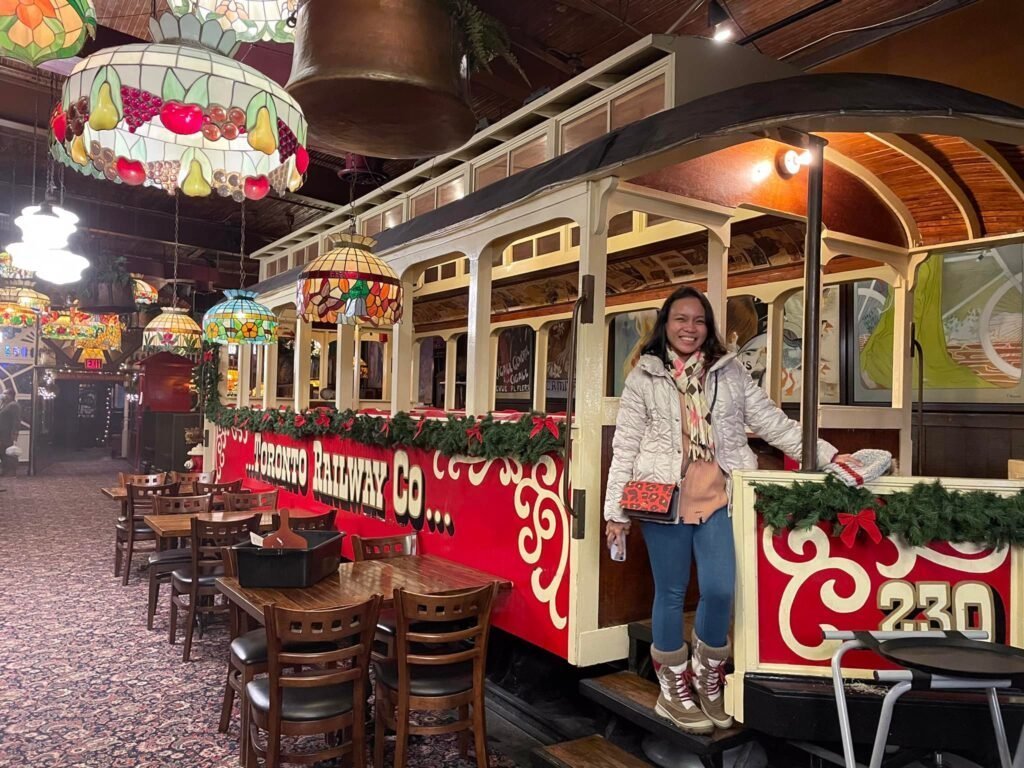 Speaking of good food, I may not be a connoisseur of Italian cuisine but I can say that The Old Spaghetti Factory's spaghetti is phenomenal.  It is simple yet robust.  It's far very different from what I am accustomed with, the Filipino spaghetti which is sweet and spicy banana ketchup-based with sliced hotdogs but I developed a liking of it.  The Old Spaghetti Factory's has tidbits of fresh tomatoes making it only a bit sweet and tangy.  You better try it yourself if you have the opportunity to visit one of their restos.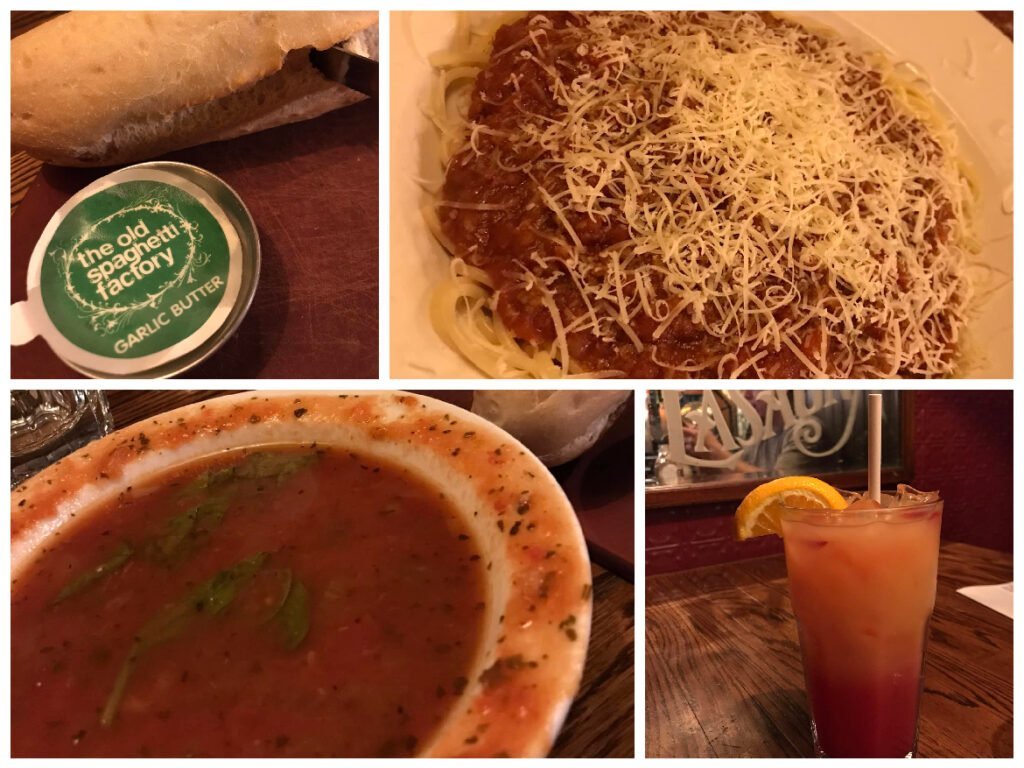 For more information about The Old Spaghetti Factory in Canada, visit their website here.  By the way, the U.S. restaurants are owned by OSF International, based in Portland, Oregon, while the Canadian restaurants are owned by The Old Spaghetti Factory Canada Ltd.
Wanna see more of Canada? For questions, invites, and collaborations, direct message me on Facebook.  For updates on my whereabouts and whatabouts, follow me on Twitter and Instagram!  Also subscribe to my YouTube channel! 🙂  
Related Posts:

Exploring Old Town Toronto by Foot
Niagara Falls