Alas! Our senior high school students have now a newly-constructed building for their very own! After three years of having the K-12 program in our university, the SHS building is finally ready for occupancy as we unveiled it last July 15, 2019 at exactly 10 AM in the morning with Ozamiz City Mayor, Hon. Sancho "Ando" Oaminal together with Mr. Alex Lim, member of the Board of Trustees, Mr. Christopher Noronio, Basic Education Principal, Dr. Elsie L. Dajao, University Chancellor, and Br. Jaime Dalumpines, FSC, University President.
The three-storey building was blessed by Fr. Fernando "Diding" Aguilar, Jr. of San Lorenzo Ruiz Parish Church. In addition, Mr. Dominique Lim, Engr. John Kerwin See, Mr. Jacob Lu and Engr. Queroeve Simbajon of VCL Construction also graced this historic event.
After blessing the entire building, a small pica-pica followed with an explosion of dynamite! I sooo love the spread of finger foods Mrs. Maritess Tapitan of STHM prepared! 🙂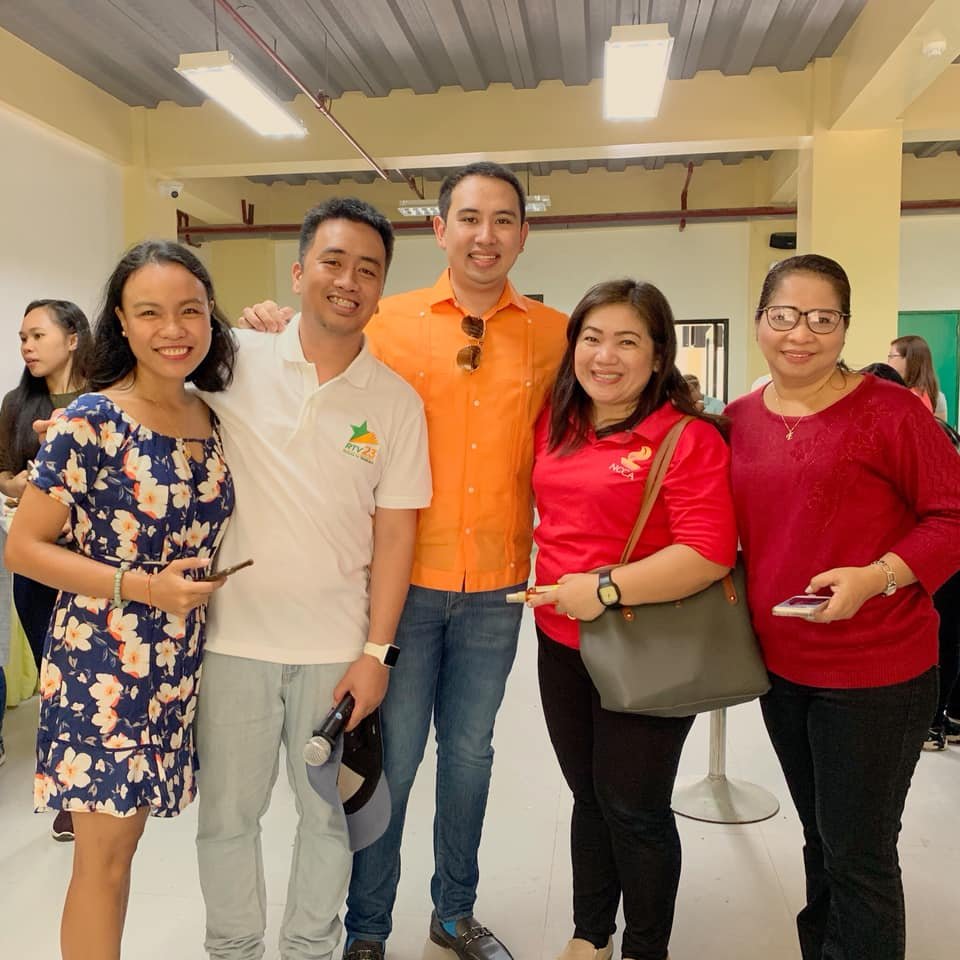 Then the festivities continued at the Arts Center for Br. Jimmy's 70th birthday bash! Oh, what a joy it was for me! La Pergola's catering was superb! Their lechon kawali was a hit that I downed two slices of it! Each slice was lusciously seasoned with chopped lemongrass and other spices with meat so soft but still crisp. The skin was also crunchy and the bones were tender that I also chewed it. Hehe…. Oh, just how did they manage to orchestrate every part of the kawali perfectly? For queries on La Pergola's catering services, visit their FB page here.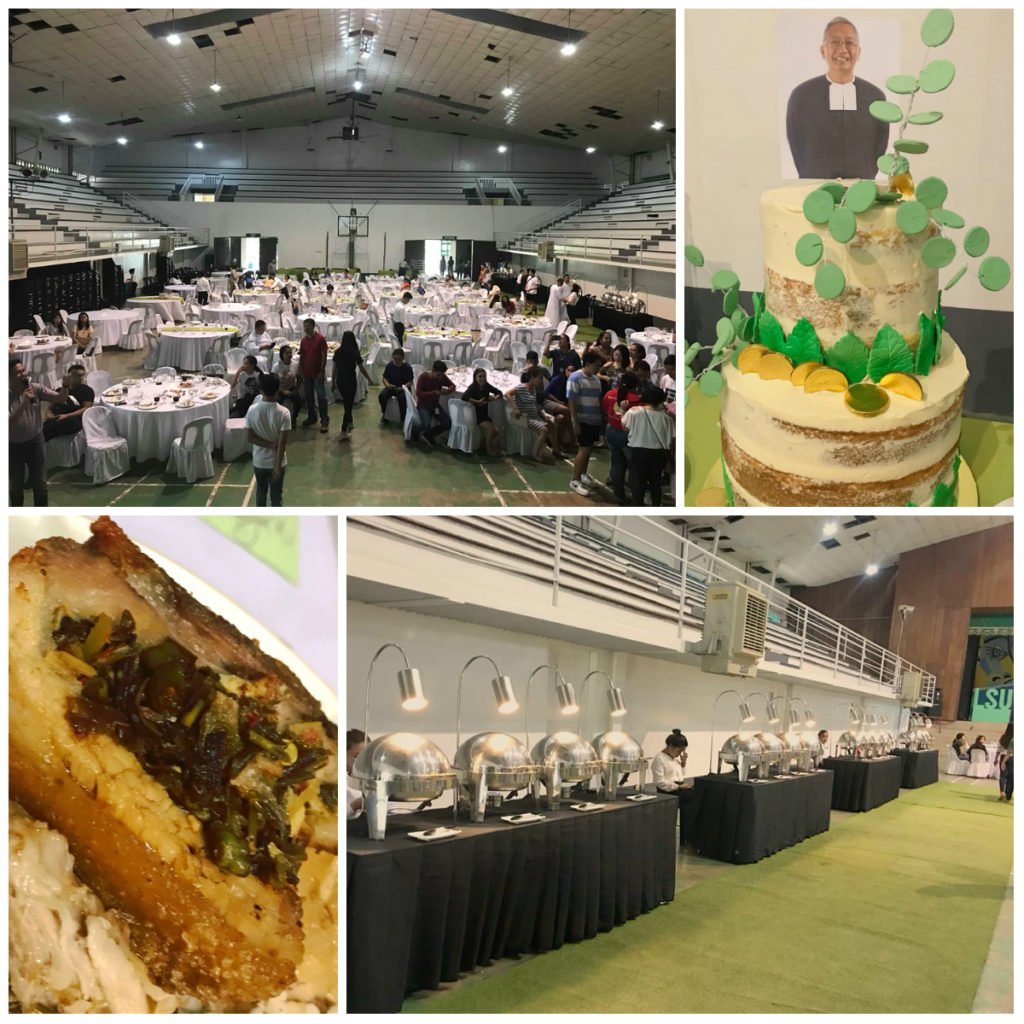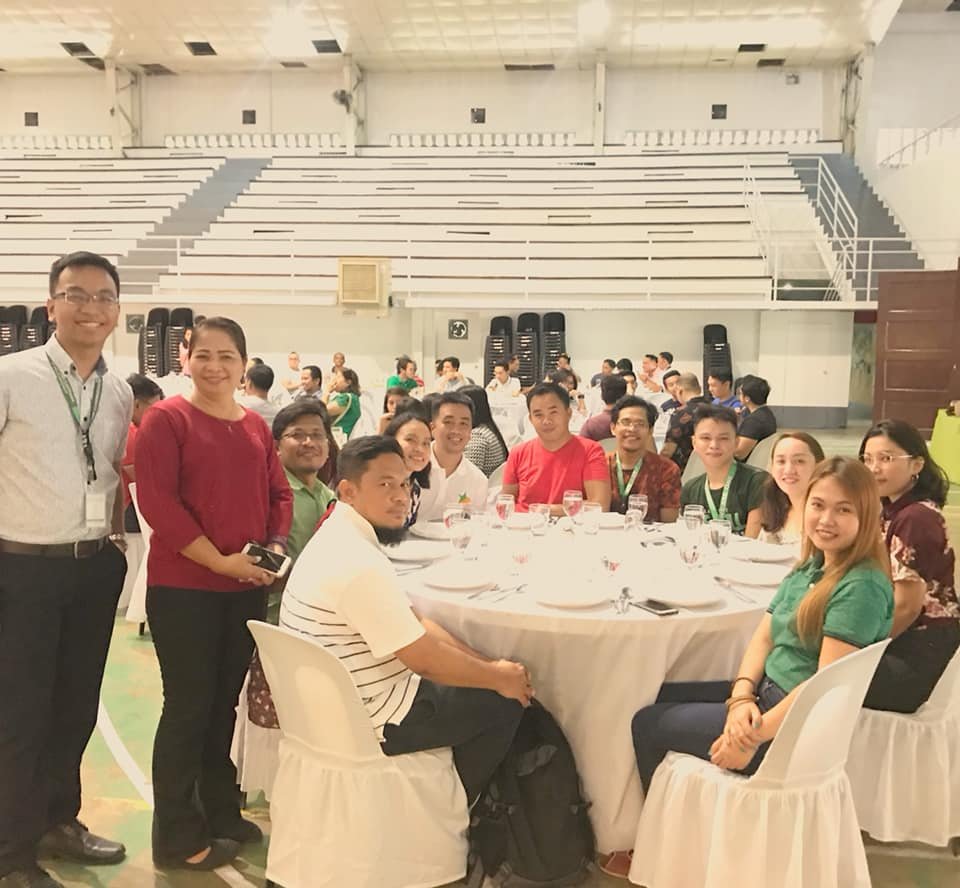 To end LSU's double celebration, a fundraising activity was held to jump-start the reconstruction of the Arts Center. I, myself have this as a wish when one of the PAASCU accreditors asked us about the facilities of our school. FYI, I had performed in this very stage when I was three years old for my first and last ballet recital. I had also performed here when I was in high school and when I started teaching here, I also did my part for our Halad concerts which were always for a cause. ICC Arts Center has been here in our city for ages, has served generations of students and families as well, and it's about time to give back!
To be honest, I haven't given a single penny during the fundraising because I didn't bring coins and bills with me (as I always do). I even experienced making utang to one of the sikad drivers here in our city for this habit. Hehe… Anyway, I guess this is not the only fundraising activity that the university will do. Let us just stay tuned for updates so LIKE LSU's FB page here for further announcement.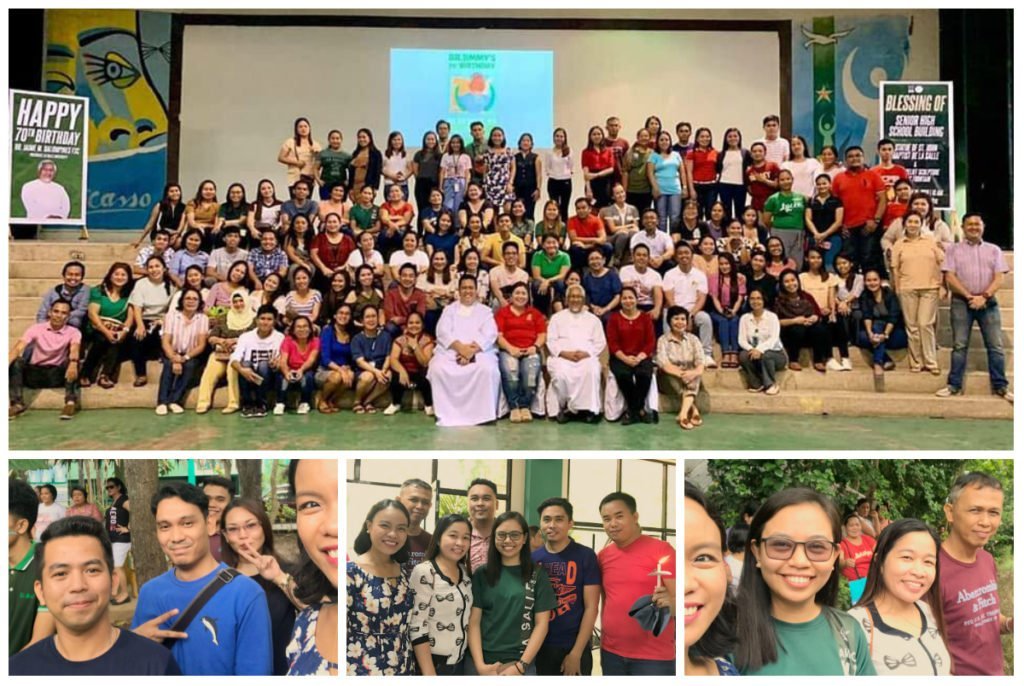 Six years and two months in LSU has given me this very big family! From the bottom of our hearts, we wish you a
Happy, Happy Birthday Br. Jimmy! We love you! 🙂
For questions, invites, and collaborations, direct message me on Facebook.  For updates on my whereabouts and whatabouts, follow me on Twitter and Instagram!
*Special credits to Engr. Flor Neri-Cabang for the name details. 🙂
Related Posts:

My Contribution for Halad 2014
Tested in 2016!