I've got mail today! Mails always excite me especially if they're via airmail! Still nothing beats the classic package of communication from the post office for me! Anyway, my mail is actually a visitor invitation for ProPak Philippines 2019. Oh, how time flies sooooo fast again! It's already five months when I attended ProPak Asia 2018 in Bangkok, Thailand but I haven't blogged about it yet. Laziness held me up once again that I haven't written anything from that trip with my DTI family. So here's now my very first post for my second trip in Thailand!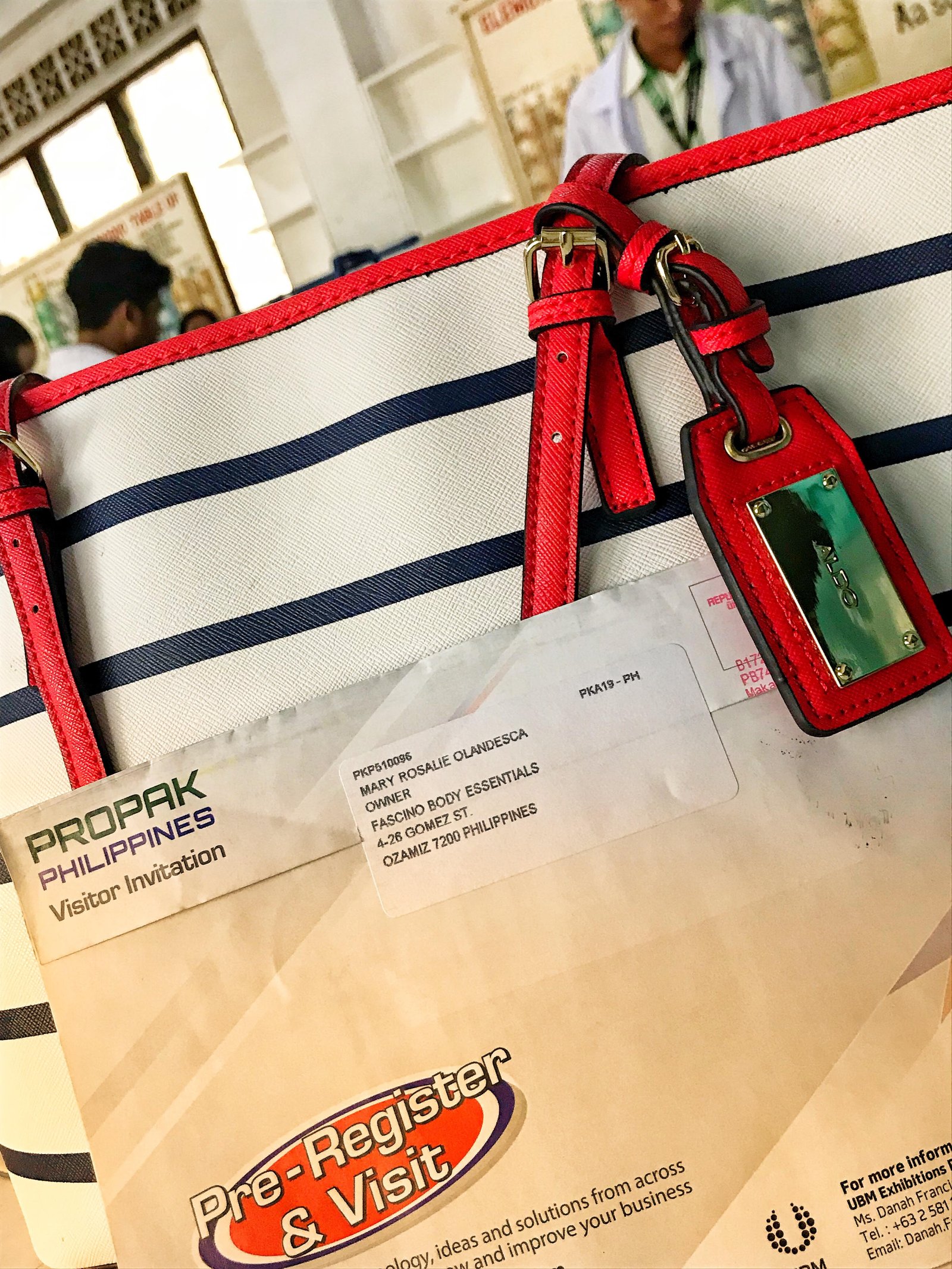 ProPak is the leading international processing and packaging trade event for food, drink and pharmaceutical industries. For ProPak Philippines' exhibit on January 24-26, 2019 at World Trade Center Metro Manila, Pasay City, Philippines, you will:
see the latest machines and technology from over 180 world leading companies including 10 international pavilions;
find new ideas and solutions for your business;
learn from leading industry events; and
make new business contacts and develop great business together
To guide you to this first-of-its-kind in the Philippines event of trade exhibitions with associated industry conferences and seminars, here's what to do:
pre-register at www.propakphilippines.com and enjoy complimentary 3 days Show Admission Pass
like ProPak Philippines on FB for updates
book your travel and accommodation early
Here's also a list of reminders for you:
onsite visitor registration with business card will also be available during the show
if going in a big group, please contact Ms. Danah Isabel Franciso-Castillo, Marketing Executive at +6325811921 or danah.franciso@ubm.com
Admission is FREE!!!
The exhibit is open to trade and business visitors only.
The general public and minors below the age of 16 will not be permitted entry for security and safety reasons.
All visitors must be in business attire.
The organizer reserves the right to refuse entry without being required to give reasons.
Now here are very short vids summing up our 2-day tour at BITEC, Bangkok for ProPak Asia 2018!
So what are you waiting for? Grab the opportunity of bringing your business to the next level!
Register now by clicking this link! 🙂
For questions, invites, and collaborations, direct message me on Facebook. For updates on my whereabouts and whatabouts, follow me on Twitter and Instagram!
Related Post:
DTI and GoNegosyo's KMME Program Launch