When DTI invited me last October to exhibit for Pas'ungko Trade Fair at Oroquieta, I instantly said no 'coz I don't have that much manpower or power rather to join a trade fair.  Instead, I just offered to pay for my share for a booth which only amounted to P300 and never showed up.  After a month, another invitation came with the title Pas'ungko Goes to Gaisano which I also declined for the same reason.  However, the provincial caretaker of DTI, Tita Jane called me up the day before the trade fair opens inviting me to cover the event.  And that excited me!  Openings, events, you know, blogging duty is calling so I instantly said a big YES!  Haha!  Now I'm prioritizing my hobby which is not earning rather than my business which is promising a lot of earnings.  Lolz!  So on the first day of the trade fair, Fascino was absent but we were present on the second day until the end of the exhibit.  Gladly, Mama volunteered to look over our booth every time I had school duties!  So these were our happynings with the other exhibitors from day 2 to day 16 of Pas'ungko Trade Fair Goes to Gaisano! 
Meet our sales representatives for day 1 of Fascino's display – Emmanuelle and KC.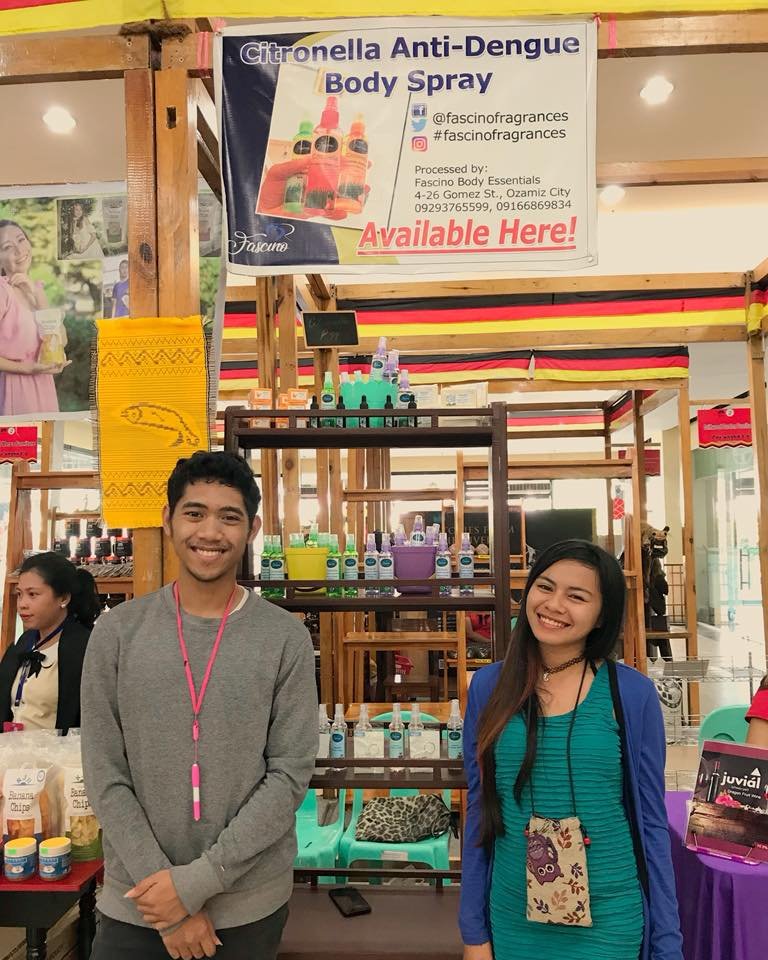 Meet our lovely couple who call each other "parts" as their endearment! Mr. & Mrs. Raul Hermoso are the makers of Tudela's Krim-V food products.  As retirees, Ma'am Bebe doesn't want to settle.  She's still too active thus giving birth to 5H Enterprises, their home business after raising 5 successful children in the names of Ruvie, Vrian, Kim, Marlon, and Ivar.  Three of 'em are now working in Singapore at the moment.  Ma'am Bebe offers bagoong alamang with lotsa red tomatoes, peanut butter, and t'was the first time I encountered sayote pickles. Maybe it's gonna be great for samgyeopsal. I'm excited to try it!  Contact them at 09984341620 for your orders!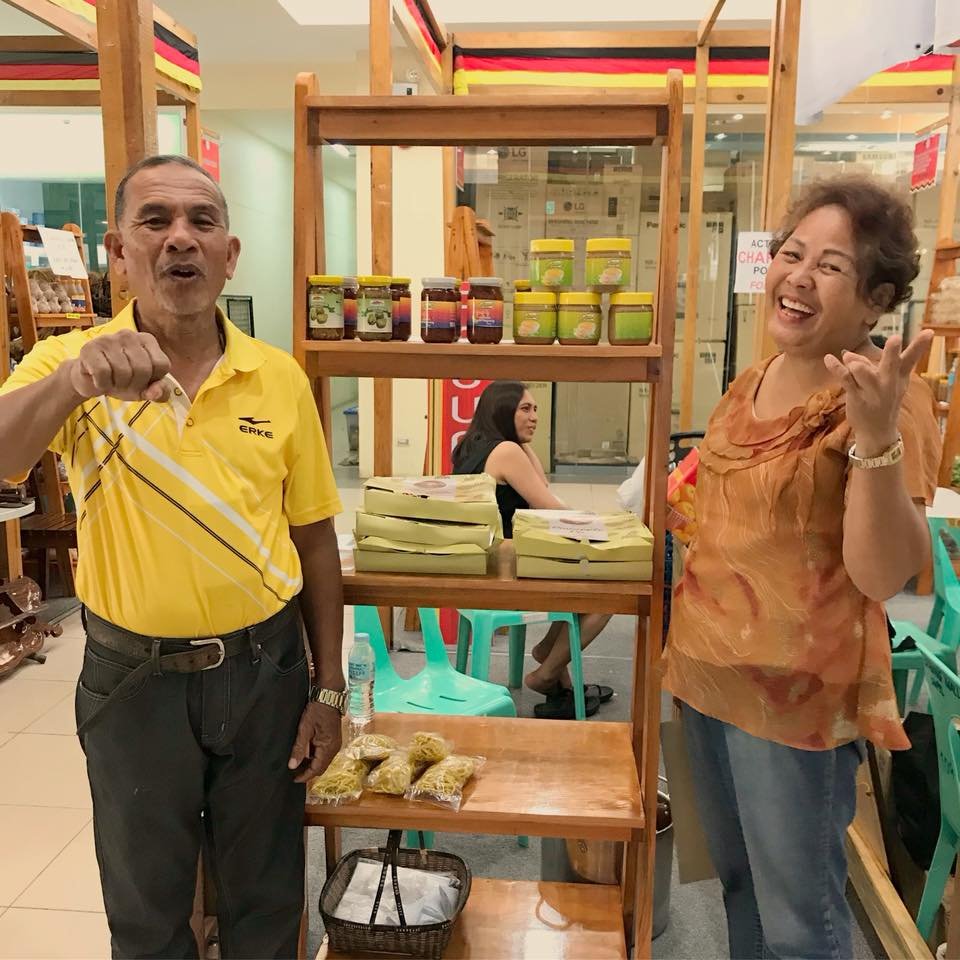 Family is love! That's the heart of every micro, small, and medium enterprise. It all starts with a simple dream and everyone in the family supports and helps to make things happen! Our handmade and homemade local products are all fruits of love from each member of the family. Now meet the makers of Real Iron Wood "Magkono" furniture and kitchenware all the way from Surigao del Sur! They do have high quality wood that'll last a lifetime! Just like marriage, there's also forever in their handicrafts! Email marivel_merza@yahoo.com for customized designs or call 09307609394 for faster transactions. 
Meet Fascino's latest model – Ms. Rima Faith Mira Florin of RJH, maker of the best flavored Banana Chips in the big OZ!  They have honey butter, garlic, cheese, and sour cream flavors.  Their banana chips are indeed a healthier alternative for chichiria.  Thanks Ma'am for endorsing our Citronella Body Spray! 
Now meet my top seller momma!  She just made the highest sales earning us a sum of P14K+ for 15 days of the fair!  Hehe….  I'm really showing this off publicly!?!  Well, I just couldn't believe that we made it that big considering that Ozamiz market is not really into homemade and handmade local products.  We were so happy for this plus the opportunity for our products to be known to more people!  This exhibit was really a great help to us, MSMEs so thank you so much DTI! 
With that, thank you so much to our Regional Director DTI Region X, Madame Linda O. Boniao for your continuous wholehearted support!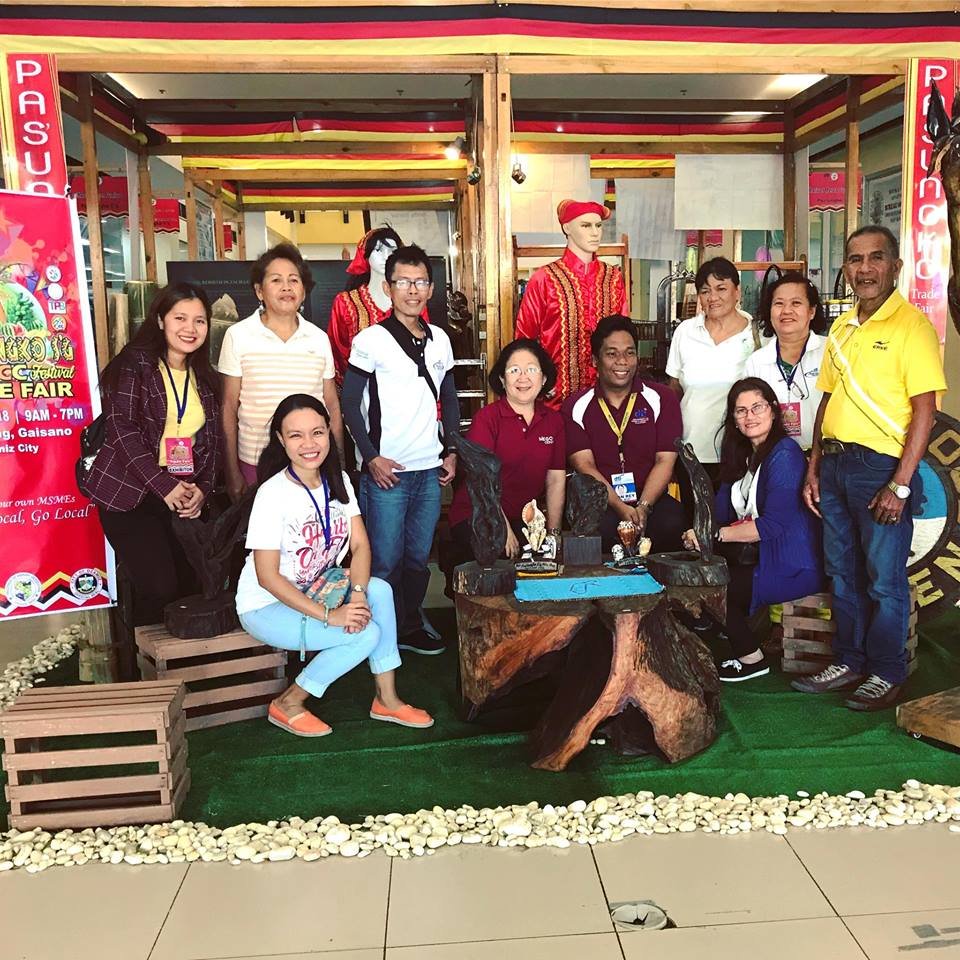 And to our kapatids in DTI, t'was a really great experience to be working with you!  We only not earn monetarily, but we also earn friendship as we prosper together!  It's really an honor to be a part of this project!  We are one big happy family!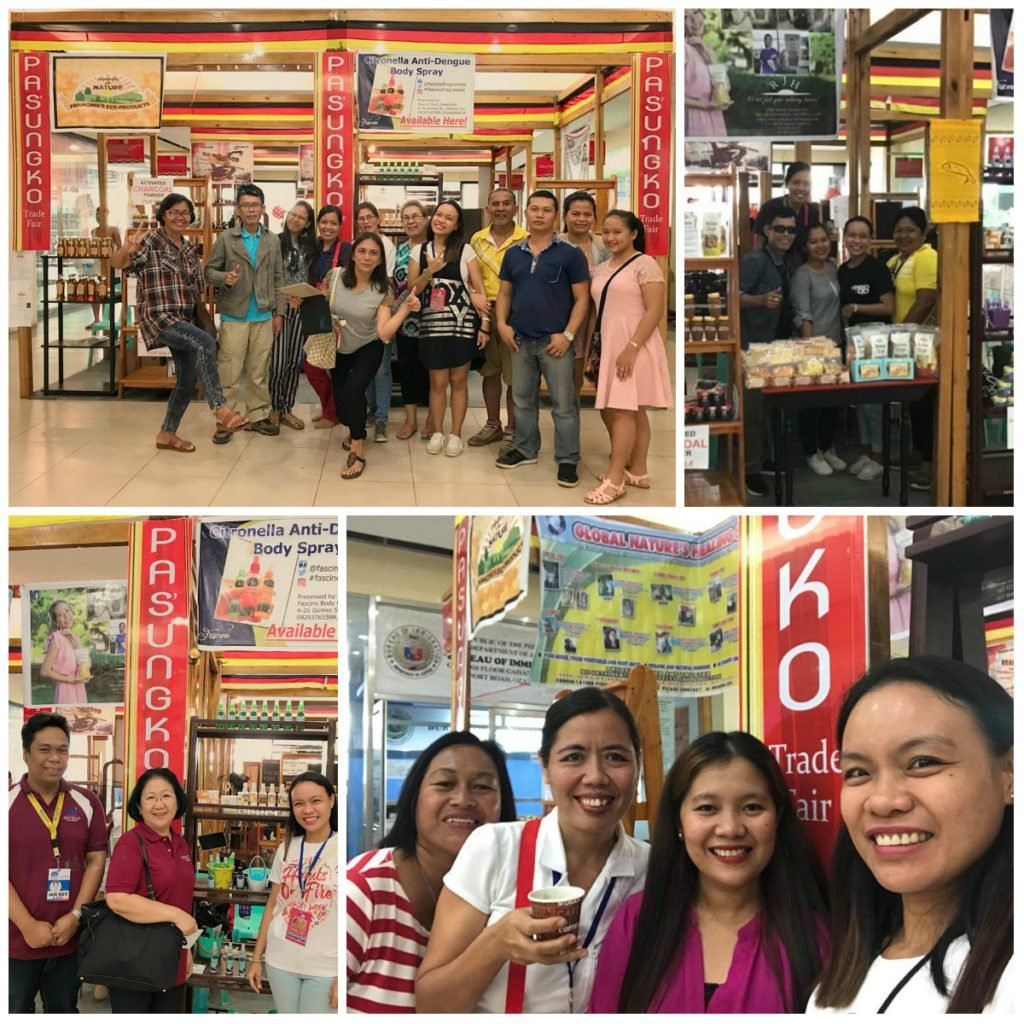 And to all our customers, thank you so much for your patronage, peoples!  Continue to choose local and go local! As a reminder, let's circulate our resources within our locality!  #tosomevents
Related Post:
Pas'ungko Trade Fair Goes to Gaisano