When was your darkest moment? What if you were told that it was coming — that your name was on the list? What if it was just outside your house and was about to knock on your door? What if your darkest moment would mean your life?
Twilight Melody is the carillon chimes of every human being's nightmare — wished to wake up from and forget. It is inspired by some Filipino stories about wars against drugs.
Performed mainly in English with some Filipino and Cebuano.
Advisory: Strong themes and language.
— Synopsis by Sir Ted Nudgent Fernandez Tac-an
Mind-boggling, nerve-wracking, record-breaking! Twilight Melody gives you the chills! This 20-minute solo act by Sir Ted encapsulates the battle of the Philippine government against illegal drugs. Portraying at least 3 characters filled with metaphors and the like, Sir Ted "the actor" delivered a message of awareness and conviction to the audience. It is a what-you-see-is-what-you-get spectacle from which you as the spectator is free to create your own interpretation. What an excellent performance, Sir Ted Nudgent Fernandez Tac-an! Thank you so much for sharing the love of theater arts to us! 
Meet our vlogger, Ronald "Donya Balyena" who is a Bisaya Content Creator. With over hundreds of YouTube subscribers, he's a gem of Mis. Occ. bloggers! Thank you so much for collaborating with us, dear!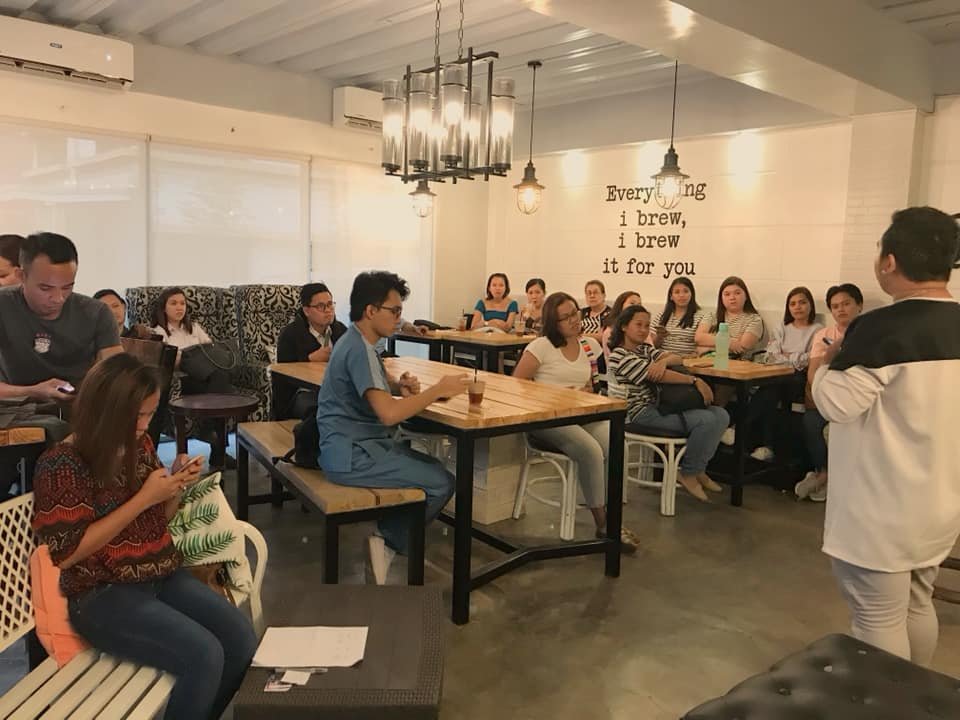 'Twas indeed an art appreciation night! Thank you so much to our audience for sharing your golden time with us. To more events like this in the future! 
Special thanks to K Café for our venue! And thanks to Dr. & Mrs. Gascal for gracing our event!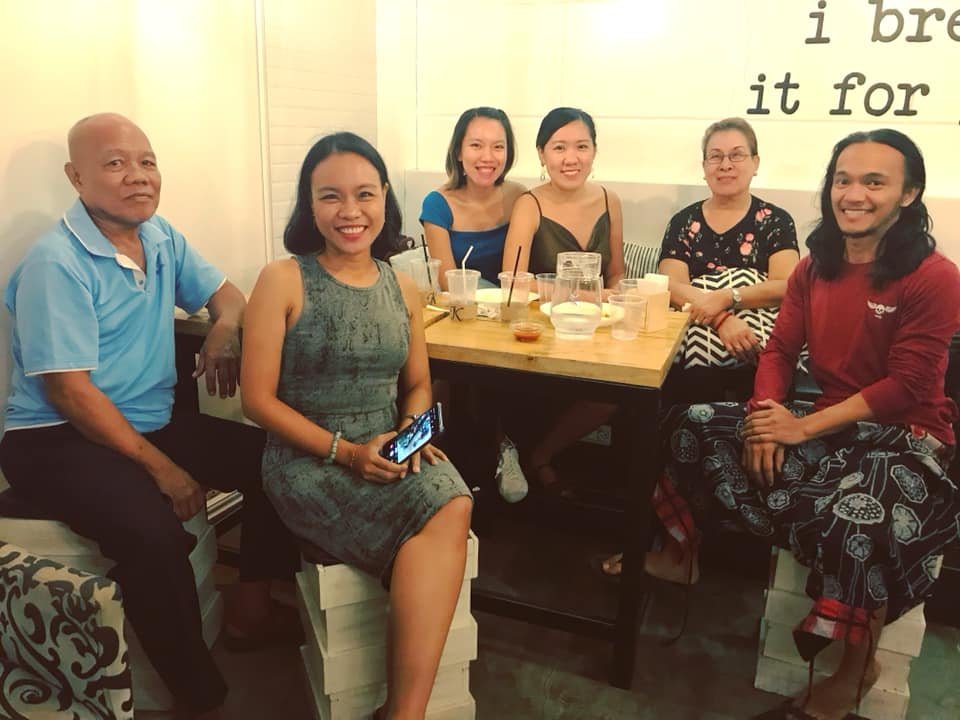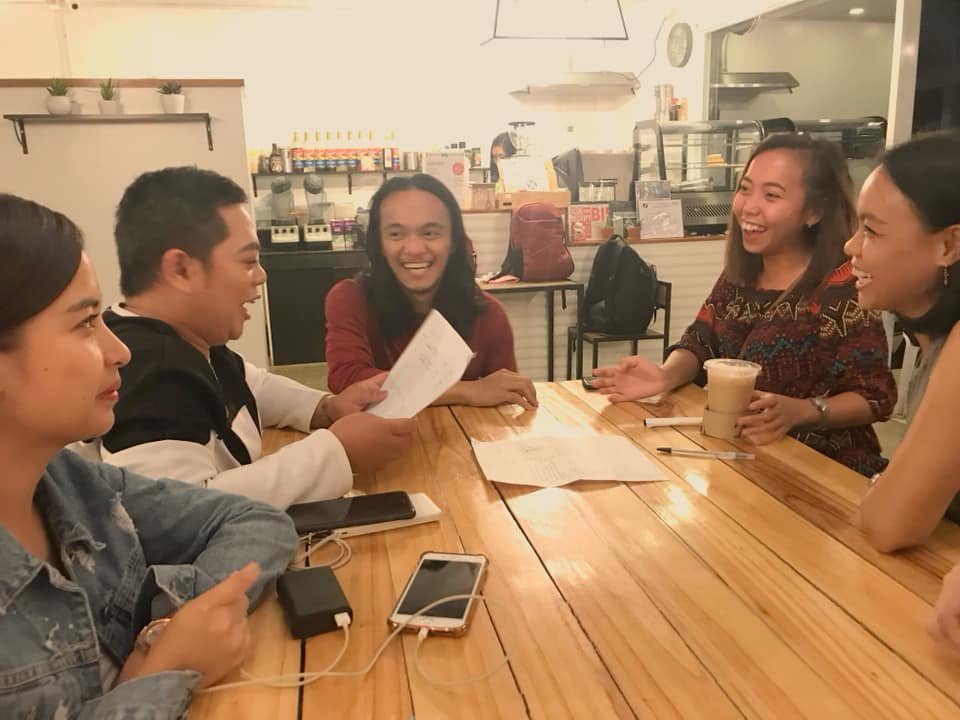 Oh, these smiles and laughs are only the beginning! Cheers to our very first organized event, Misamis Occidental B/Vloggers! Collaboration indeed works magic!  Thank you so much, guys for the success of this project!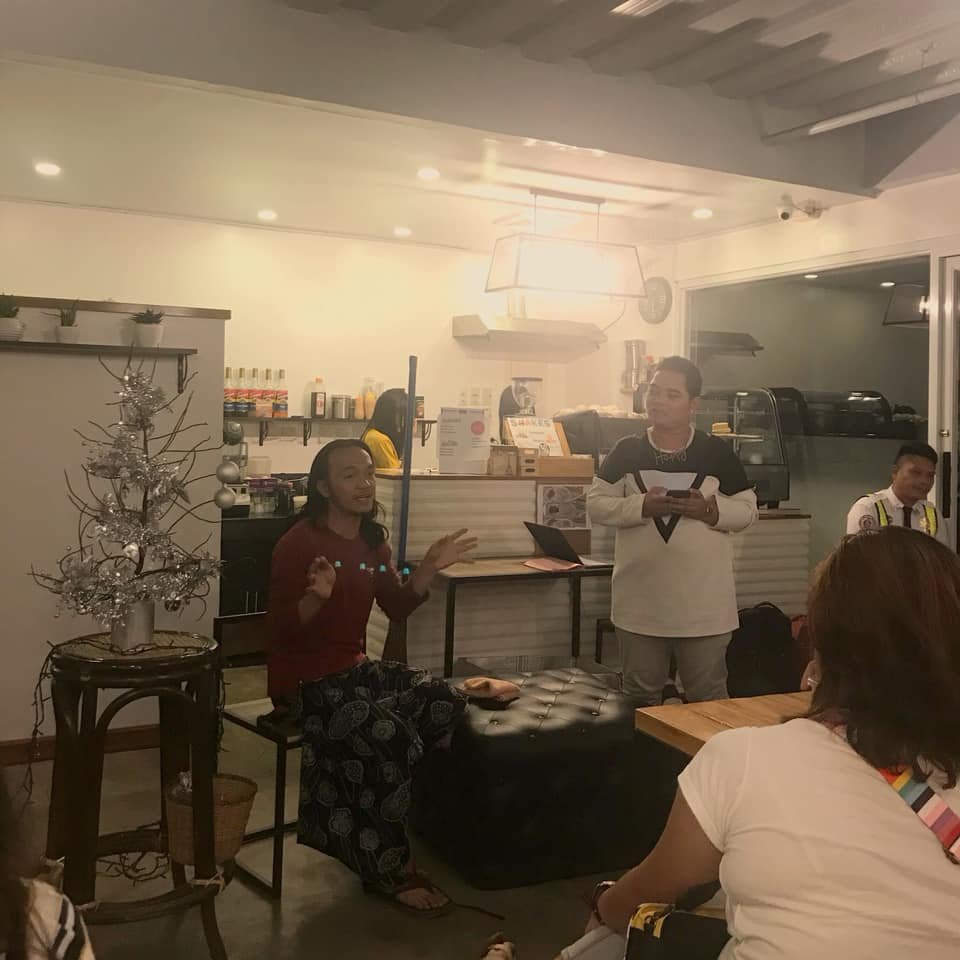 Will this be a beginning of a talk show? Hmmmmm….. Well, we can do anything under the sun! We, the Mis. Occ. B/Vloggers are a team of like-minded individuals but with different personalities and forté! We are a bunch of talents that would surely blow you away! Here are our details (the other b/vloggers to follow):

Alias: tedTRAVELjournal
FB Page: Ted Nudgent Fernandez Tac-an
YouTube: Travel Beyond Imaginations
IG & Twitter: @tednudgent

Alias: Mae Olandesca
FB Page: The Other Side of Mae Travel Blog
YouTube: Mary Rosalie T. Olandesca
IG & Twitter: @maeolandesca
Website: www.theothersideofmae.com

Alias: Donya Balyena
FB Page: Donya Balyena
YouTube: Donya Balyena
IG & Twitter: @itsdonyabalyena

Alias: Ely Mist
FB Page: Ely Mist
YouTube: Ely Mist
IG & Twitter: @ellymisttt

Alias: Dolly Say
FB Page: Dolly Say
YouTube: Dolly Dalisay
IG & Twitter: dazzzzzlingdoll
Do FOLLOW, SUBSCRIBE and LIKE us on our social media accounts! 🙂

For questions, invites, and collaborations, direct message me on Facebook.  For updates on my whereabouts and whatabouts, follow me on Twitter and Instagram!