Saturday Surprise is all about the good things in life ought to be celebrated!:)
Just when I thought that it would just be another routinary store Saturday, there came my insta Saturday surprise!  When was the last time I had a Saturday Surprise post?  I think that was already ancient!  And what else or who else gave me this happy surprise?  There's none other than, my previous MUHS kids!!!!!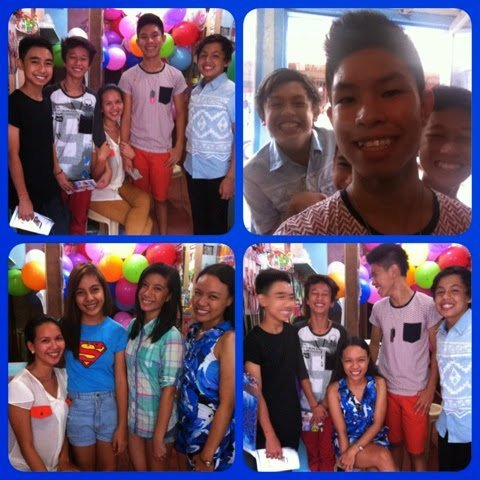 I was so glad Miss Christ (my regular store visitor/kikay bestie) was there who brought these kids into visiting us.  Miss Christ just resigned from the said school and her children couldn't just get over her.  The kids adored her so much that they're just like barkadas.  Oh, I suddenly miss my Junior Griffins!  Where you at, guys?  Hahay…..  Just when these kids (Griffins) grow up, already in college, have their own lives, and now having their love life, Miss Mae's already forgotten…. 🙁  That's just soooo sad.  This is the first school break that nobody (among my Griffins) had ever shown his/her shadow to me!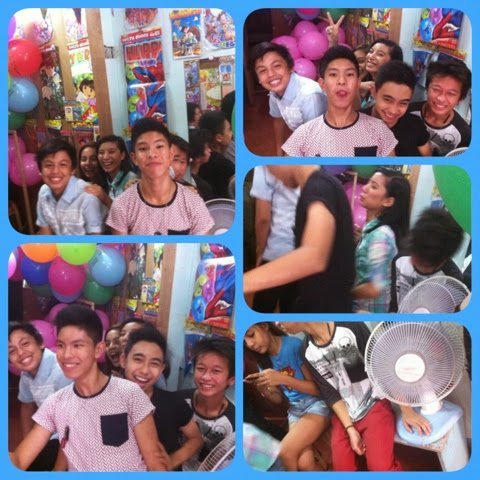 Anyway, I'm still glad I had this bunch of makulets coming over!  They were only first year when I left but look at them now!  They'd grown inches taller than me.  How did your every single cell abruptly multiply, guys?  And take note, they'd grown to be handsomer and prettier!  Ayeeee!!!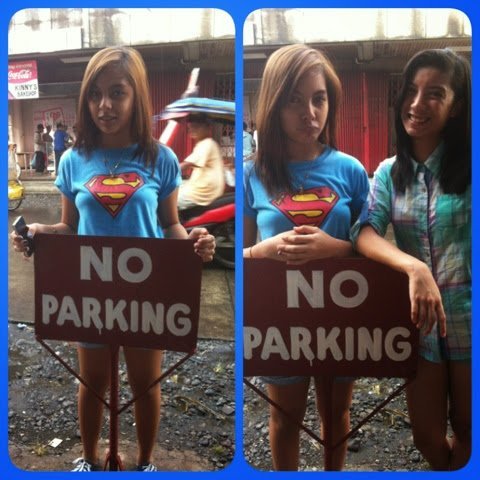 And what did these makulets do while in the store?  Harutan to the max!  We were like almost 10 people cramped into this little store of mine.  As usual, it's very hot inside but they still dwelled.  And just like before, they are still curious over plenty of things.  Sofia couldn't help to try blowing and printing a balloon for herself.  Now look what she'd done.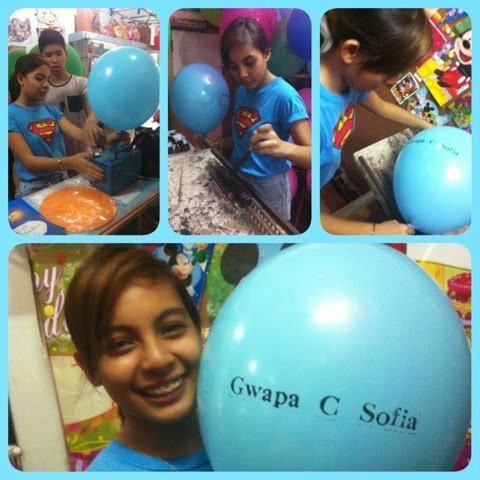 See?  That's how confident my once children are!  They know where they stand, they know who they are, and they know what they're doing!  Oh, how I've been missing moments like this.  You know, just playing around with kids and not being too serious in class.  I also miss that kind of child laugh that only these kiddos can give out so freely!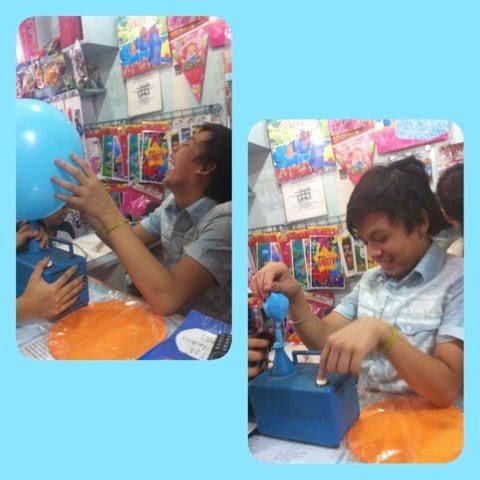 Please, please, just don't grow much just yet…..  Two more years and you're gonna be in college.  Then I won't have kids to make me happy anymore.  Sob, sob…  But at least I still have you.  It is still my consolation that whenever we meet, you still make pansin to me, come up to me, and give me updates on whatever that is happening into your young lives.  Good luck in your first day of school this Monday, guys!  And don't give your new teachers headache as early as this first week of school.  Luv yah, all! 🙂 <3
Related Post: