It's my first winter and I'm afraid of the cold. I've been staying at home for 7 weeks now; I have been anxious and depressed. What on earth am I doing here in this strange country?!
Last Saturday, God cornered me. If I have known we'll be winter sporting in Ontario tourist attraction winter, I should've made some excuses to not go. But He let me brave the strong winds and biting cold. He let me see things in a new perspective. He just simply made me appreciate the beauty of the season!
When I hurried back to the car because my hands were freezing, Yassi noticed and said: "Tita, your hands are very cold." She reached her hand into mine and said: "Mine are warm." Then I replied: "Yes, give me heat transfer, Yassi." She nodded and let me held her hand for quiet a while in Ontario tourist attraction winter. Of course we know it in science that heat transfer does happen (I've been teaching this for 12 years) but when you experience it, it's amazingly magical. Rubbing my hands together by myself didn't ease the numbness but with only Yassi's one tiny hand (she was playing with her iPad on the other) in between mine worked extraordinarily. It's God saying: "My child, everything heals, you are never alone, I am at your back." Truly, God is with me throughout this journey and Yassi's hand symbolizes the hands of all the people taking care of me here in Canada. I am forever grateful to each and everyone of you! I will not tag you anymore kay basin samokan namo (baka sawang sawa na kayo sa pasasalamat ko)! And with this, may our hands always be as warm and as helping as those of Yasmine Gail's!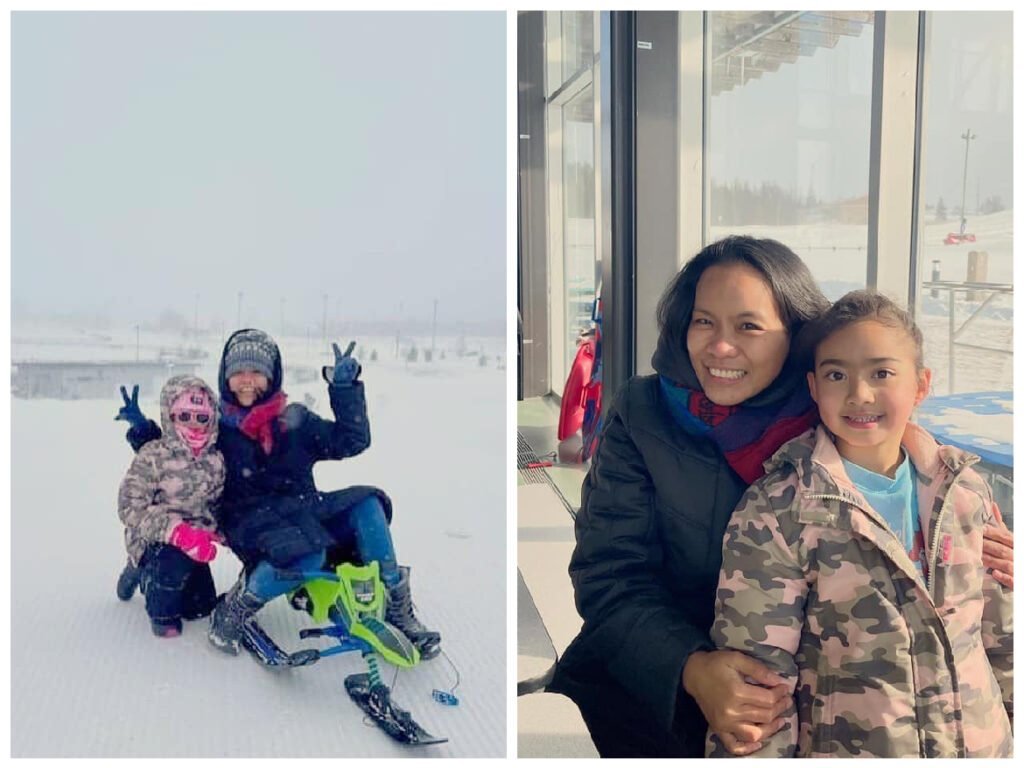 Thank you so much to my JIL Scarborough North family for letting me experience THE ROC (Recreational Outdoor Campus) in Georgina, Ontario tourist attraction winter!  Celebrating Canada family day with you means a lot to me!  I now have a family to belong to here.  Thank you for letting me embrace and believe in the magic of the season!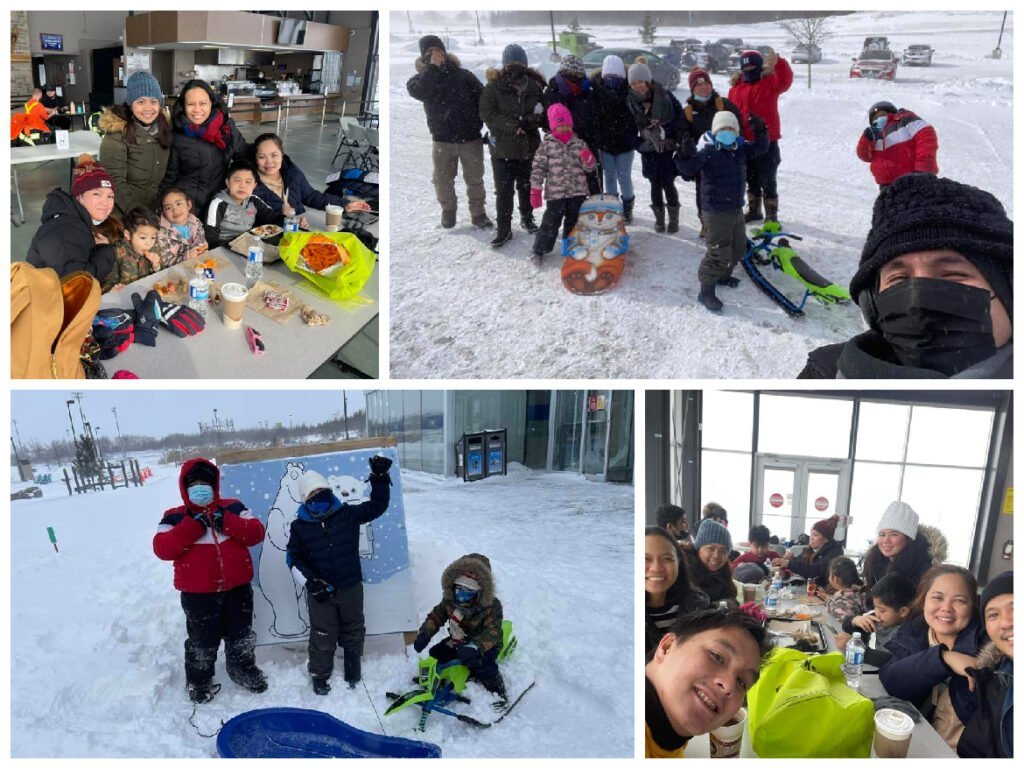 Visit THE ROC at Georgina, Ontario tourist attraction winter for tubing, skiing, and snowboarding!  For tickets, visit their website here. 
Tips Before Getting To Ontario Tourist Attraction Winter:
Book tickets online
Check the weather
Check the traffic
Check your car's fuel and tires
Bring food and warm drinks
Bring winter sports gears
Bundle up
Want to learn more about this Ontario tourist attraction winter? For questions, invites, and collaborations, direct message me on Facebook.  For updates on my whereabouts and whatabouts, follow me on Twitter and Instagram!  Also subscribe to my YouTube channel! 🙂  
Related Posts:
Canada's Wonderland
Niagara Falls