K Café Blessing 2018
If I'm a tea addict, there's much more tea addict-er than me in the person of Ilda Mae Montemor, my grade school classmate.  As what my Jaycee bestie, MM always tells me, Idak (as we fondly call her) never runs out of tea in her pantry.  MM can really attest to that for she had been with the Montemors since forever 'coz they're the best of friends with Inger, Idak's older sister.  Speaking of Inger, the Montemors had established businesses namely Konsta 1 and Konsta 2 showcasing Misamis Occidental food products in Bañadero Highway with her support.  You may look up to my post here for a little history.  So as a family of entrepreneurs, Idak now ventures to a coffee and tea shop named after the family's trademark, "Konsta".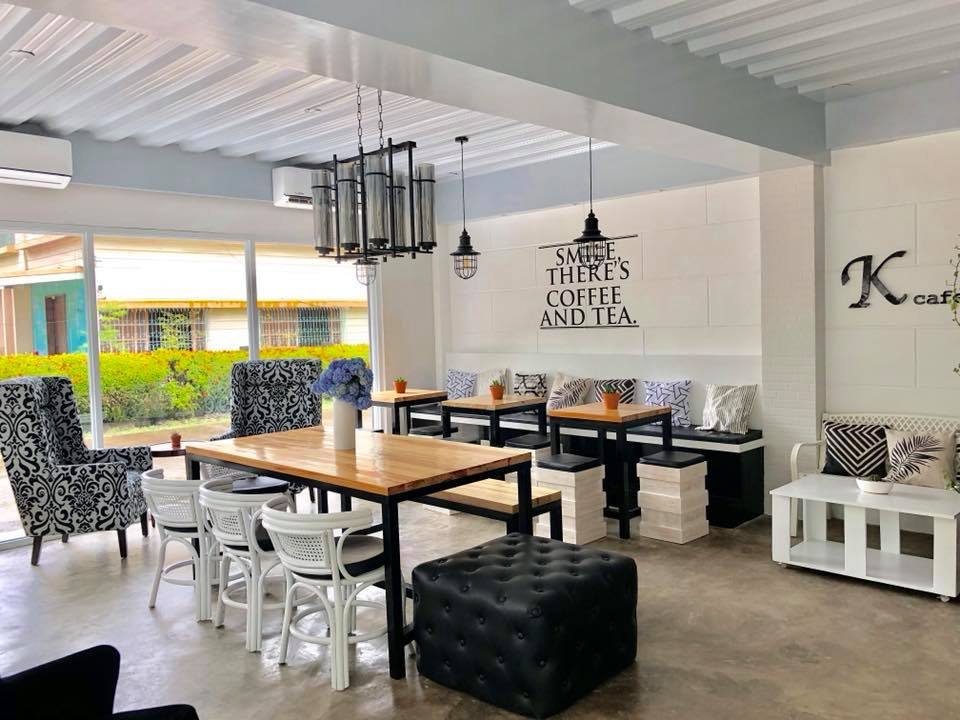 K Café is conveniently located along Cebedo corner Ledesma Street, Brgy. Aguada, Ozamiz City, at the back of La Salle Heritage Campus or Brother Martin Simpson Laboratory School.  The place is so fancy, perfect for your Instagram post with its black and white interior.  It also has a very inviting ambiance with its cozy fixtures that will make you feel at home.  At the corner are Misamis Occidental food products you can take home to your family.
Honestly, I already ran out of answers from the question of non-Ozamiznons and Ozamiznons who are not staying here anymore on why there are only a few coffee shops in our city.  Aside from that, my CCF Ladies DGroup and WCA girls had also memorized the menu of these few cafés.  What's my conclusion to this?  People always want variety and something new so I am very glad another one was put up in town which also showcases Misamis Occidental food products.  For other coffee and tea shops in the provinces, visit List of Cafés in Misamis Occidental.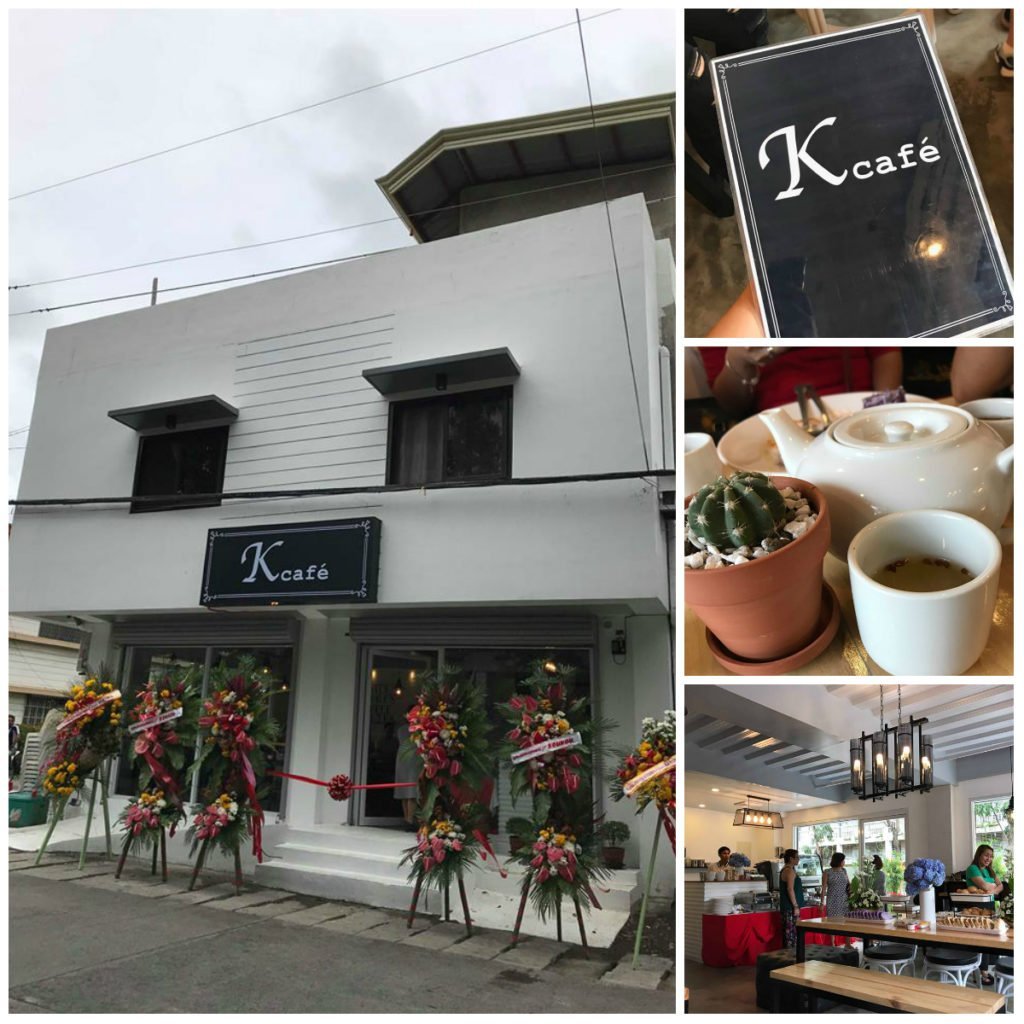 After all the hard work, Idak finally opened K Café together with her sisters yesterday, February 24, 2018 at 3:30 PM.  The blessing was officiated by Fr. Sandy Cometa and graced by close family friends.  It was an intimate event where everyone enjoyed the company of each other, being introduced to new friends and having tête-à-tête with longtime friends.  It was also an opportunity of get-togethers as what cafés should hold.  For in Europe, espresso was concocted for a quick chat, conveying the meaning of doing something "expressly" to a person or "just for you".  Isn't that romantic?  Gotta visit this charming coffee shop with your special someone now!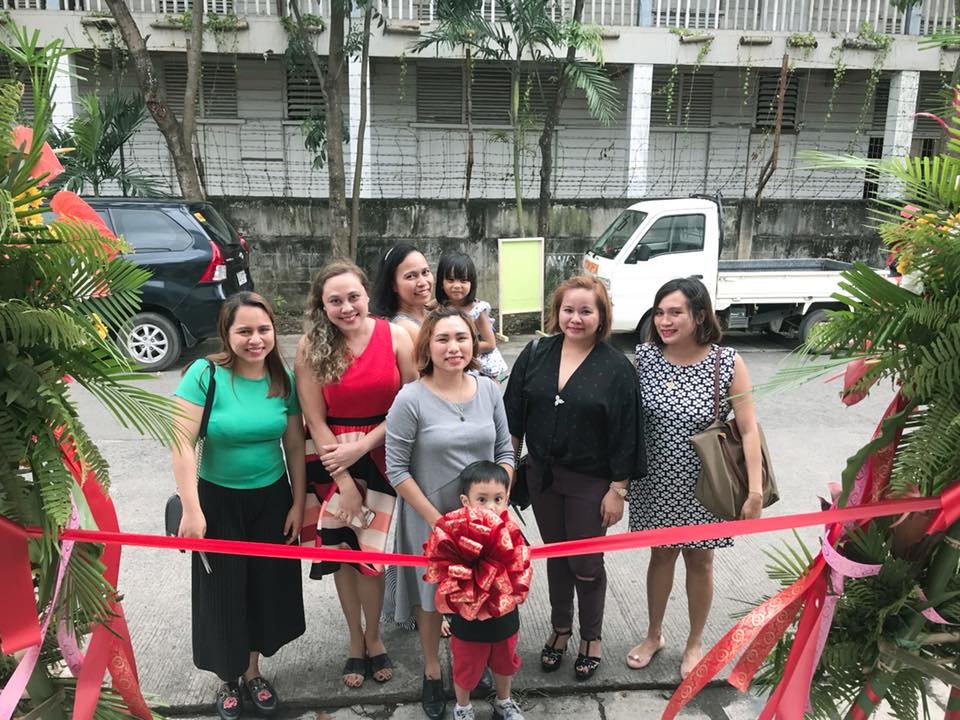 So right after our sumptuous meal, Idak served coffee and tea.  In our table with the mowdels (their barkada), we had roasted rice tea and jasmine tea.  The roasted rice tea tastes like Korea's buckwheat tea.  It is not too strong and not too caffeinated which is good for me since I'm trying to cut down my caffeine intake.  On the other hand, the jasmine tea smells nostalgic, reminding me of my first trip to Singapore thus the start of my passion for teas.  At the moment of writing this blog post, I actually couldn't wait for tomorrow so I could have a taste of K Café's Beefy Nachos and other house specialties of Misamis Occidental food products.  FYI, I will be having my very first business meeting there tomorrow (parang true)!  Hahaha…..
By the way, as I checked on their menu, it's really affordable so don't get intimidated to step inside.  K Café is now open to the public Monday-Sunday at 10:00 AM to 10:00 PM.  Hope to be catching up with you there! 🙂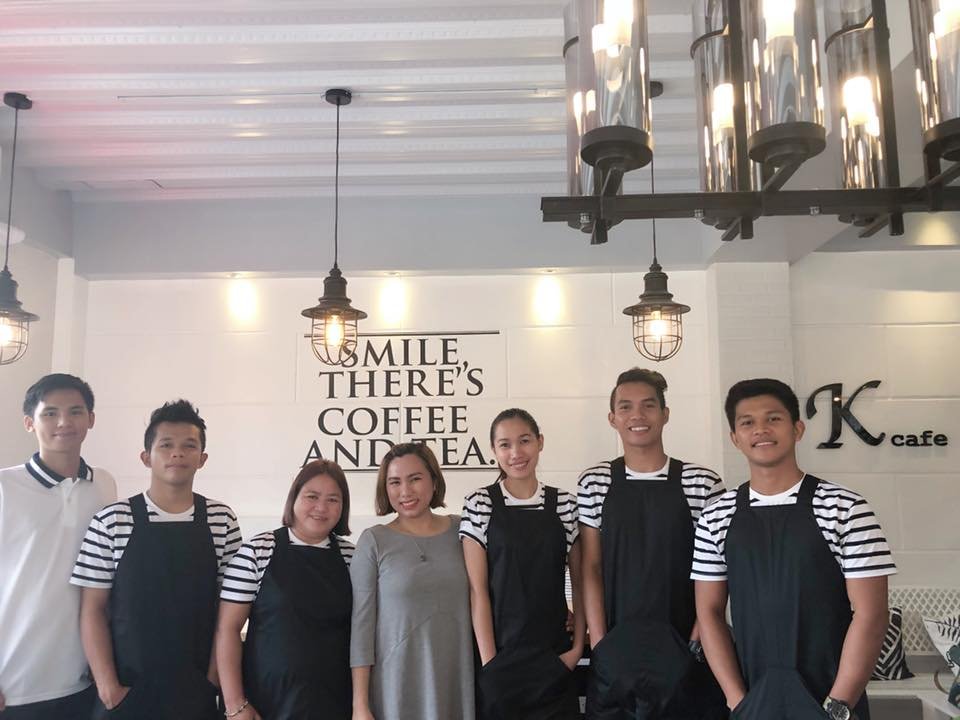 Thanks K Café for the invites and for reminding us to just smile no matter what life throws at us!  Do like them on FB here! 🙂 #tosomevents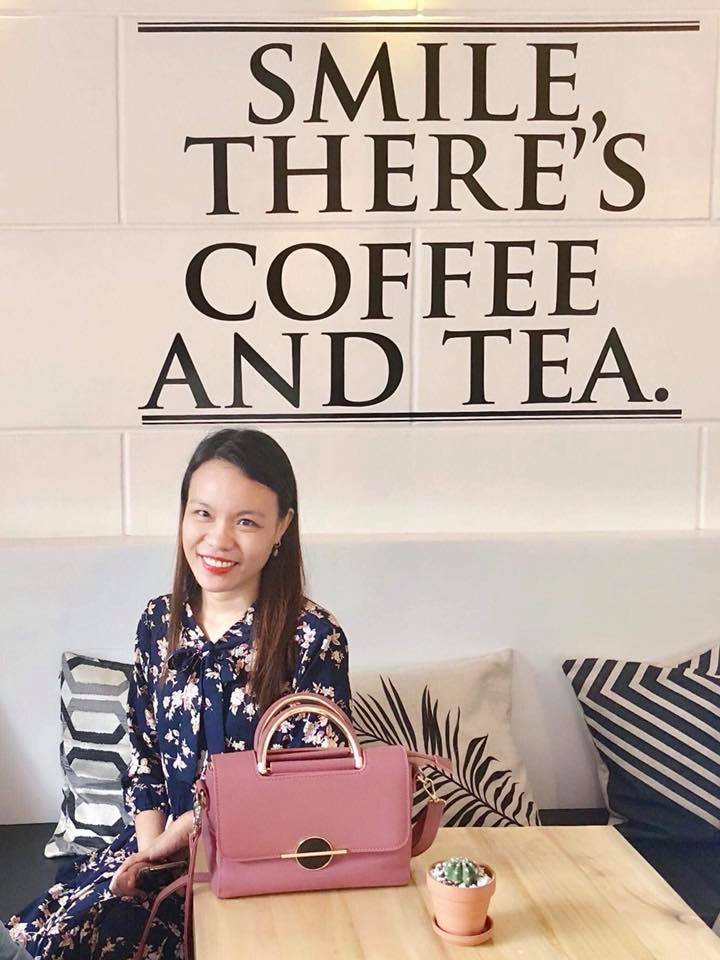 For questions, invites, and collaborations, direct message me on Facebook.  For updates on my whereabouts and whatabouts, follow me on Twitter and Instagram!  Also subscribe to my YouTube channel! 🙂
If you want to know more cafés in Misamis Occidental, visit this article.
K Café's Misamis Occidental Food Products 2022
After 4 years of being into business, Idak ventured into developing food products with the brand name Montmarias (Montemor sisters).  Here's the list of her very own Montmarias food products:
Asian Salad Dressing
LeGiTu (Lemon Ginger Turmeric) Tea
Kimchi
Palapa
Frozen Meat Products
Do message her on FB for advance order and take note, she herself also bakes the cakes in her café so she's also open for orders for that!  Click here for K Café's FB page.
If you want to know more local food products in Misamis Occidental, click here.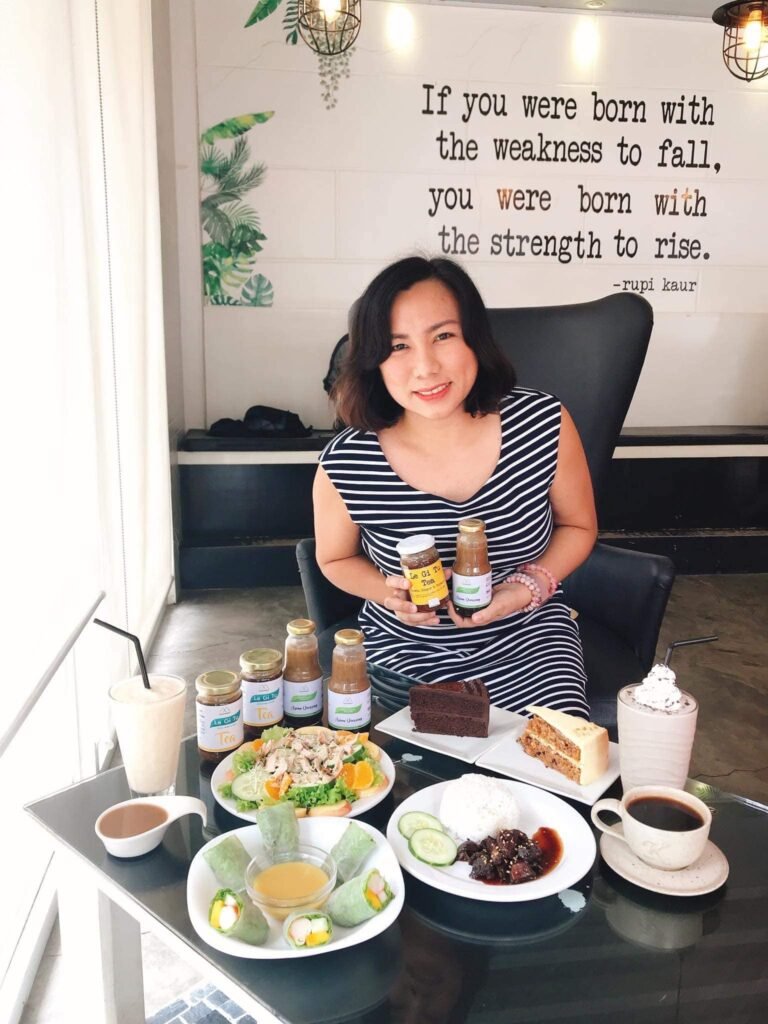 Related Posts:
Crêperie de Plaridel / Le Bistro