Welcoming new years must be celebrated with a bang!  There must be food, wine, fire crackers, hornpipes, noise, and coins.  It must be festive to bring in good vibes for the upcoming year!  But above all, there must also be our loved ones to share everything with.  And we're super happy this year that sissy Ep2x and cuzzy Cang2x went home for the holidays.  Additionally, we also had guests so we've become plenty to welcome another bountiful year!
As what we do every year, we had our devotional first being led by Papa to thank God for all the favors and blessings the whole year through.  We offered songs of praise and prayers before eating our sumptuous media noche.

Then the kulitan started especially when the clock struck exactly 12 midnight when Mama and Papa showered the house with coins!  As usual, it was cuzzy Rio who got the most number of coins!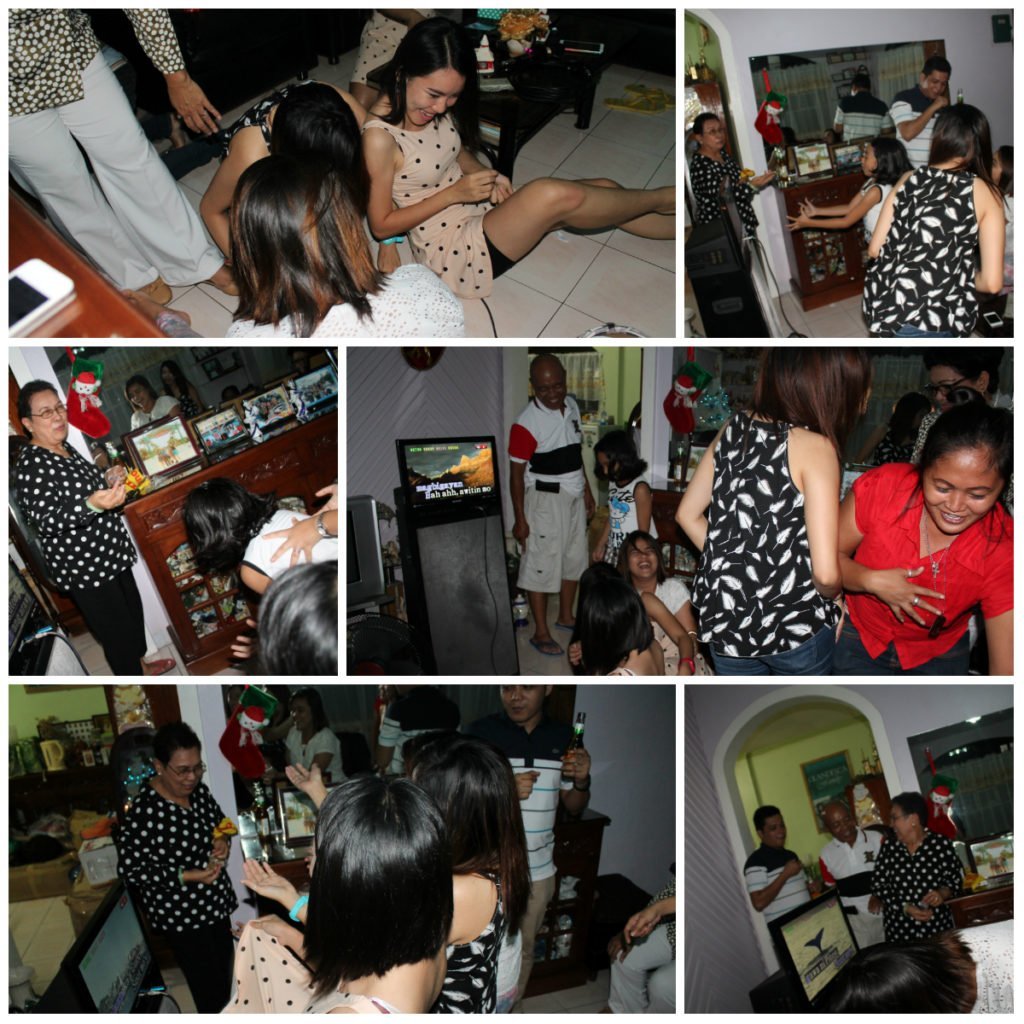 And the kulitan continued with Rio's video karaoke.  Song after song they went with Bambi that we ended the party at 3 AM!
'Twas our celebration of thanksgiving for 2015 and welcoming 2016!  Though plenty didn't get the polka dots memo, we still look good in pictures because it is the essence of unity in the family that matters.  Have a prosperous new year 2016, everyone! 🙂
Related Posts:
How My 2013 Was