Feature Friday highlights businesses, people, fashion, and basically anything under the sun!
Ozamis City:  a small ghost town Ozamis City:  a third-class city Ozamis City:  the dirtiest city
No matter how people look down on Ozamis, it is still my birth place.  No matter how other Ozamisnons who had migrated abroad or just around the Philippine metropolis disdain Ozamis, it is still my home town.  And no matter how current Ozamisnons push me to go out from Ozamis, I still stay here because I love being here!  So, kebs nalang sa inyong lahat dyan!  Here is another Misamis Occidental tourist attraction!
Anyway, I'm writing this out because I have something new to rave about to you!  Just a few minutes drive from Ozamis' city proper is a paradise where you can be one with nature.  It is a place of zen which offers tranquility at its best.  It is none other than the newest and freshest Misamis Occidental tourist attraction (thank God, there's another tourist spot in Ozamis!) in town – Lala's Eco Park!
In a city where progress is as slow as a snail, I am so glad that former DepEd schools superintendent, Dr. Priscilla Villanueva had opened her sprawling property to the public.  This picturesque property is located at Brgy. Stimson Abordo, Montol, Ozamis City.  Yes, it is the mountainous area outskirt Ozamis where some parts of the road are rough but the scenic drive is beyond what I had expected.  By the end of the journey, my family and I were rewarded by fresh air and all greens pleasing to the eyes!  Aside from that, the untouched wilderness is also dotted with pretty and colorful flowers beautifully landscaped to give everyone the warmest welcome in this Misamis Occidental tourist attraction.  By the way, this part of the adjacent mountain ranges of Mt. Malindang.  To learn more about Misamis Occidental's natural wonders, click here.
With a hundred steps downhill, one can truly experience the beauty the eco park's natural view has to offer.  Anyone cannot get tired in walking down the trail since God's wonderful creation is being revealed every step of the way!  And the final destination – a resort with two pools of natural spring water.  I couldn't wait to jump into the pool even though the sun was up for it is so inviting to anyone who just had a long walk.  Truly, I wasn't frustrated with the outcome because the water is so cool and so clean that you can enjoy swimming without worrying of itchiness public pools bring.  This is the perfect Misamis Occidental tourist attraction for everyone! For more tourist destinations in the province, visit List of Tourist Attractions in Misamis Occidental.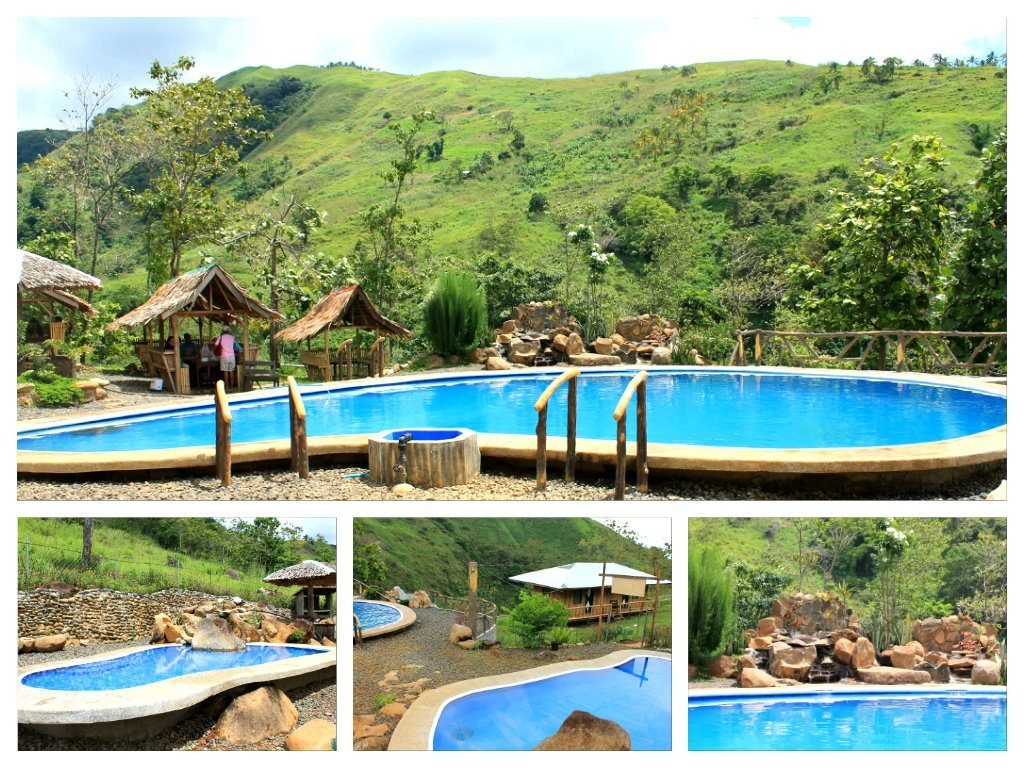 Though public, Lala's Eco Park has a heart for privacy.  It is a place where you can bond with your family without interruptions.  Adults and youngsters alike can definitely enjoy the calmness and serenity the place offers.  It is absolutely a haven for anyone who wishes to take a break from everyday's stressors of city life so check out this Misamis Occidental tourist attraction.
Alongside, there is also another facility of Lala's Eco Park which is the pasalubong center.  This center is so unique for they give tribute to the roots of Ozamisnons who are the Subanens. They showcase genuine Subanen products which designs are ethnic yet modern.  One that struck me most are the face blings which look like miniature Aztec masks which are a hit nowadays in the world of fashion by the way.  Click here to learn about Subayan Keg Subanen Festival and other festivals in Misamis Occidental. 
Indeed, our Lala's Eco Park adventure was one which enabled us to reconnect with Ozamis.  So come and experience all the goodness nature has to offer in this hidden gem of the city.  Discover Ozamis and be proud of what it still has to give!
Thank you to the kind staff of Lala's Eco Park! 🙂