Christmas feels is still in the air here in SG and we were so lucky yesterday when we had the chance to change the colors of the lights of the Bvlgari Christmas Tree along Orchard Road!!! I've been visiting Orchard since 2005 but I never ever (even in my imagination) entered the doors of Bvlgari, Dior, Gucci, Louis Vuitton, Prada and the like. It's still a dream for me, you know and I know that it's only "afam is the answer" for me to realize that dream! Well, I've been doing double to triple jobs plus all the rakets in the world since 2008 in Ozamiz but my earnings are never enough that I can still not afford (it aches me so much to spend) to buy even a thousand pesos worth of a pair of shoes, bag, and dress! I'm contented with the hand-me-downs from my sister April so thanks to her for always being sooo generous to us!
Anyway, we met up with my sissy's bestie Kat yesterday to do more Christmas shopping for pasalubong. That's the good and bad thing with us, Filipinos. We clamor so much over pasalubong, not realizing the sacrifice in getting every item for each member of the family and the burden of excess baggage in bringing such heavy load! Please don't get me wrong in this statement. Of course it's innate to us, Filipinos to be generous and we also wanted to let our relatives experience and taste what we have but it's just too much at times that we burn out. So for other people out there ('coz I know that my relatives are not demanding and are always grateful), please don't ask for pasalubong and just wait for your relative or friend to give you as they please instead.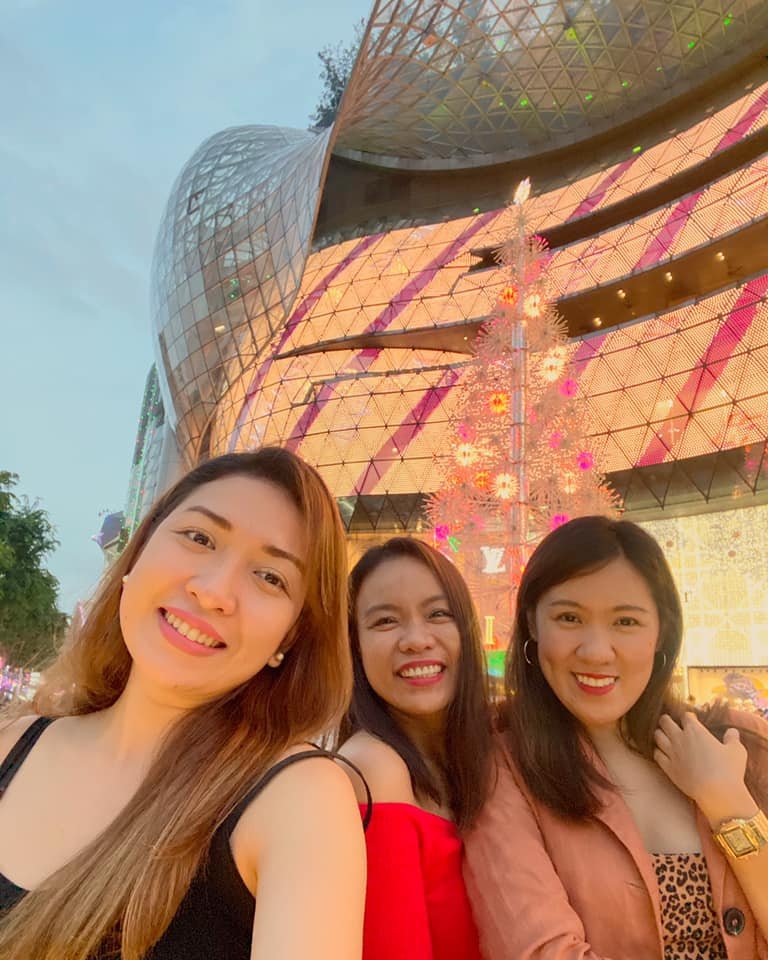 So while hauling our heavy shopping bags along Orchard Road, we took a break taking pictures with the Bvlgari Christmas Tree. Colorful lights always amaze me just like the light show of the Supertrees at Gardens by the Bay! See our vlog here for Christmas Wonderland.
While watching the lights dance in the tune of some classic Christmas songs, a Bvlgari staff suddenly approached us and asked us if we wanted to change the colors of the lights. So we eagerly said yes and he instructed Kat to install the Bvlgari Christmas app. He demonstrated with the Bvlgari Giant Necklace adjacent to the Christmas tree and we got so excited to try. As soon as he was finished with the instructions, Kat tried the Christmas tree and there we were, astonished with the power to control the dancing lights of the Bvlgari Christmas Tree! Watch the very short vlog below for you to see it!
Though I'm only passing by windows of designer shops along Orchard Road for my five times visit here in Singapore, I'm still thankful for the opportunity of just being here! Who knows someday, I'm gonna get to enter one! So thank you so much, gwapong taga-Bvlgari for the experience of lighting up your Bvlgari Christmas Tree! And thanks for treating us with Ramen for dinner, Kat! 'Til we meet again! 🙂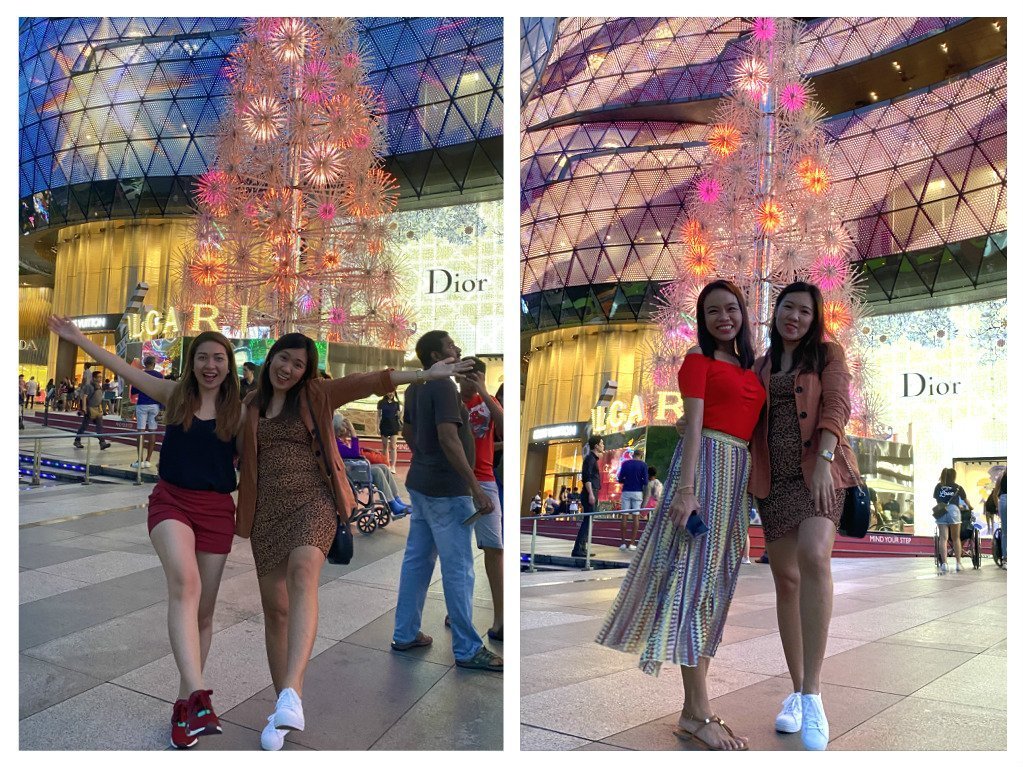 For questions, invites, and collaborations, direct message me on Facebook.  For updates on my whereabouts and whatabouts, follow me on Twitter and Instagram! Also subscribe to my YouTube channel! 🙂
Related Post:

Christmas Wonderland at Gardens by the Bay Singapore