Thursday Tidbits puts meaning into life's littlest issues.

With the lavish number of blings I have collected over the years, they are just scattered everywhere and got mixed up with other things.  It takes me a lot of time and effort in finding the right accessories for my outfit of the day.  And when I find them, it takes  me even more time in untangling everything!  They are just too cluttered which pisses me off every time I dress up!
Luckily, I found some organizing tools that I'm also gonna share with you, my fashionista blog readers.  Because if you started dressing up with a sour mood, you may carry that on for the whole day.  And you don't wanna ruin your every day, right?  So, here goes my list:
Organizer #1 Thumb Tacks
Tiny and simple thumb tacks are always handy.  You can use 'em anywhere, anytime without the fuss!  So who would have thought that these minute and humble dudes can do some organizing wonders?  Here are evidences that I had use 'em in hanging my necklaces and tokens from my friends and  students:
Organizer #2 Hooks Hanger
Hooks hanger can easily be purchased in department stores and hardwares.  All you have to do is just to install  it on the wall and hang your blings right away!


Organizer #3 Accessories Organizers
It's a great thing there are accessories organizers!  They are very helpful in carrying all your girly stuffs!  They have transparent pouches great for keeping your bracelets, bangles, dangling earrings, rings, brooches, and even your tiny earrings.  They come in various sizes and designed with holders back-to-back that utilizes every area of the organizer!  Now you don't have to worry where to find which anymore for you can easily locate your blings with just one look.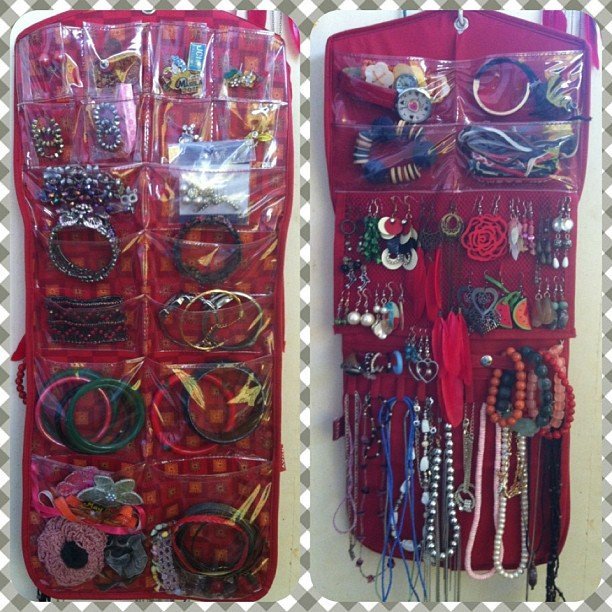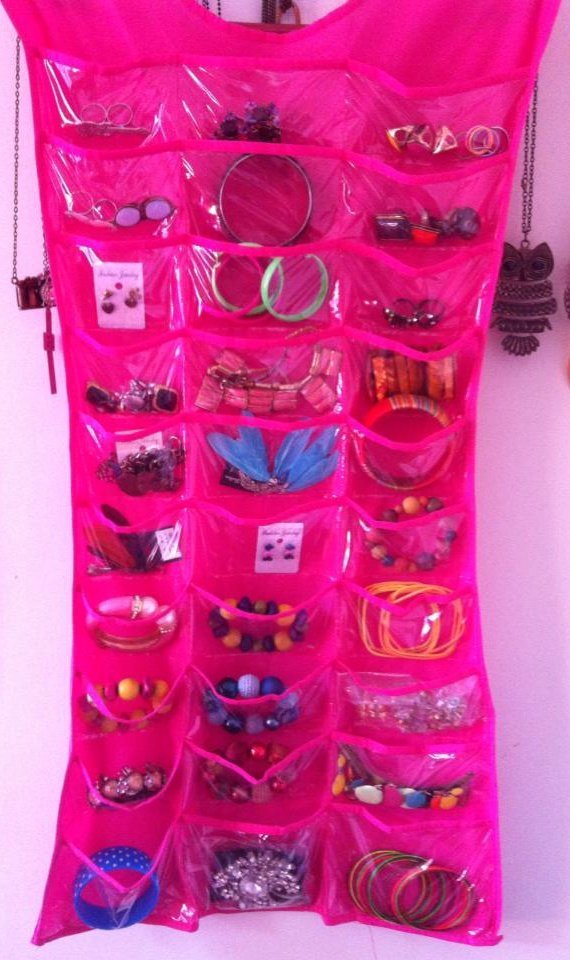 Truly, there is a place for everything.  My precious blings are now in their rightful places.  From now on, I don't have to roam around my room looking for that certain pair of earrings anymore.  I don't have to untangle each necklace from the other and I don't have to spend much time doing all the hassle of finding Nemo, ah este, my blings for the day!  Organize your stuffs and make your day more stress-free.  Thanks to these organizers that another life's littlest issue has been solved!
New arrival of bling-blings are now available at Fascino!  Order your accessories organizer now for only P169!  FFF