When I said yes to our Siquijor trip, I didn't know that we were also going to Bais, Negros Oriental.  What to expect there?  Dolphin watching and a sandbar.  Then I was like, what a waste of energy.  I already had dolphin watching and island hopping in Panglao, Bohol that I'll be writing about tomorrow.  Speaking of, thank God for the daily dedication in making this #LibotPinas Visayas Series for a week!  Congrats to me for I am now on my 3rd day!  So no matter how busy I got today for our KMME, here I am devoting some time to write this down.  Hehe…..
So this is now Bais.  Bais is a 3rd-class city which is a 2-hour drive away from Dumaguete.  We left Duma at around 6 AM and I felt uneasy with the long drive 'coz 1. I didn't know that the place is 2 hours away 2. we haven't eaten breakfast yet and 3.  I didn't had any idea about our itinerary.  However, the scenery was new to me.  Left and right were vast fields of long grasses which Sir Julius said that those were like cogon grass used in making weaved baskets.  I accepted his theory partly and I really wondered what plantation was it until somebody from the group said that those were sugarcane.  So I asked our driver and indeed, those were sugarcane.  And I felt stupid 'coz from grade school, we were already taught that Negros is the sugar bowl of the Philippines.  However, I remembered that it's only Negros Occidental.  But either Occi or Orie, there really is a sugar plant in Bais.
In the middle of the sugarcane fields, there stood Central Azucarera de Bais.  I concentrated in looking at the sugar plant on my left and I didn't look at what's on my right.  I was troubled by the soot and smoke their chimneys are emitting!  Just how much carbon dioxide and carbon monoxide they're releasing to the atmosphere!  Tsk tsk….  Anyway, on our return, I saw a photo spot just across the plant.  It looked like an ancient wagon which is painted black with big inscription of Azucarera de Bais.
Aside from that, there were also old houses in the vicinity.  Then I had one of the biggest regrets in my traveling endeavor. I didn't took any photo of all of these antiquities.  Just ugh!  I should've shouted "stop" to our driver!  Well, I really thought about that but I realized that there was no way for a U turn on that long straight road!  TBH, I still can't recover up to this time and I'm so damn looking at the photos of the old Baldwin steam train and ancestral houses in google right now.  Oh I just missed a must-do in a place I less travel.  I should've captioned my photo, "the road less traveled".  Sigh…… Oh, why is it that our travel agency didn't include that in their package?  Or better yet, the driver should've just initiated for a plus service.  That's taking an extra mile, right?  Just a suggestion, travel agents……
Oops, now I'm writing this looooong again!  So in Bais, we went chasing dolphins and not watching.  Insider tip, you have to be there early so you can catch the dolphins at play like the butandings in Oslob, Cebu.  And before stepping on the boat, do eat breakfast first for there are no restos in the middle of the sea.  This was what happened to us.  We were really really starving and didn't had much energy to enjoy swimming.  If only we were oriented that brekky was not included in the tour package, we should've dropped by Jollibee and had our take-outs.
However, our agent was so gracious to us that she served our lunch earlier than what was scheduled.  They delivered our very very sumptuous feast to our boat around 11 AM just in time before any one of us passes out.  We were 2 boats and the other boat with Miss Lin and the boys still had the patience to arrange the boodle and took photos.  But in our boat of mostly sexy ladies, we barbarically attacked!!!  No poise at that at all!  Haha!  The grilled squid was so juicy and sweet, the shrimps were really plenty, the crabs were big, the shells were so fresh, the grilled pork was so tender and savory, etc., etc.!  I can't remember what other food were served.  All I knew was, everything was really really good comfort food!
I guess I already have too much blah blah blahs here.  So now I'll just bombard you with photos of the Manjuyod Sandbar which is dubbed as the Maldives of the Philippines.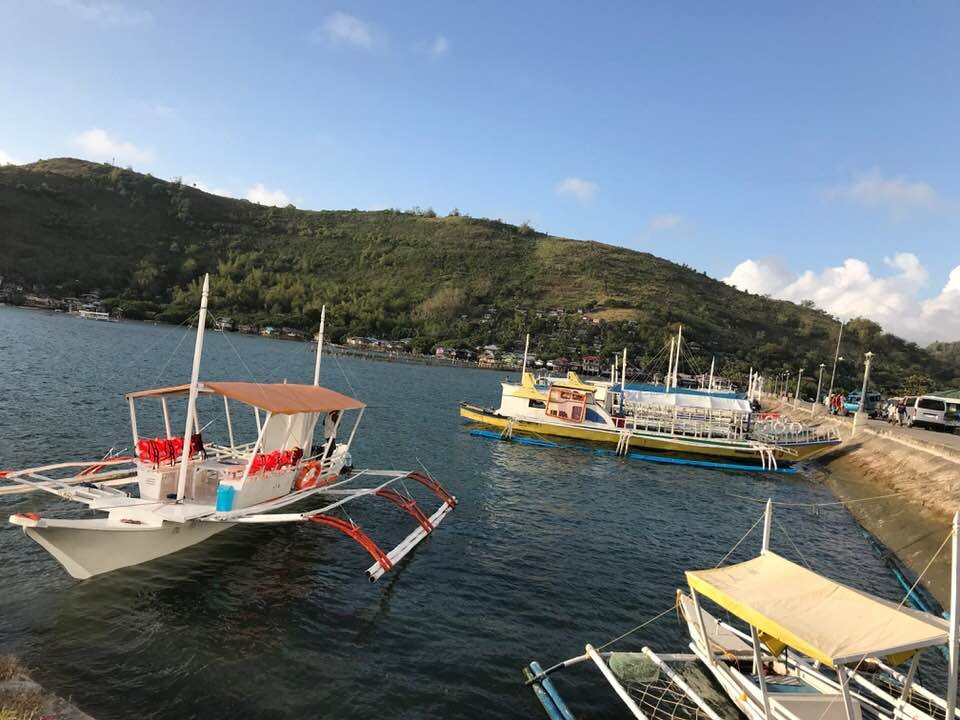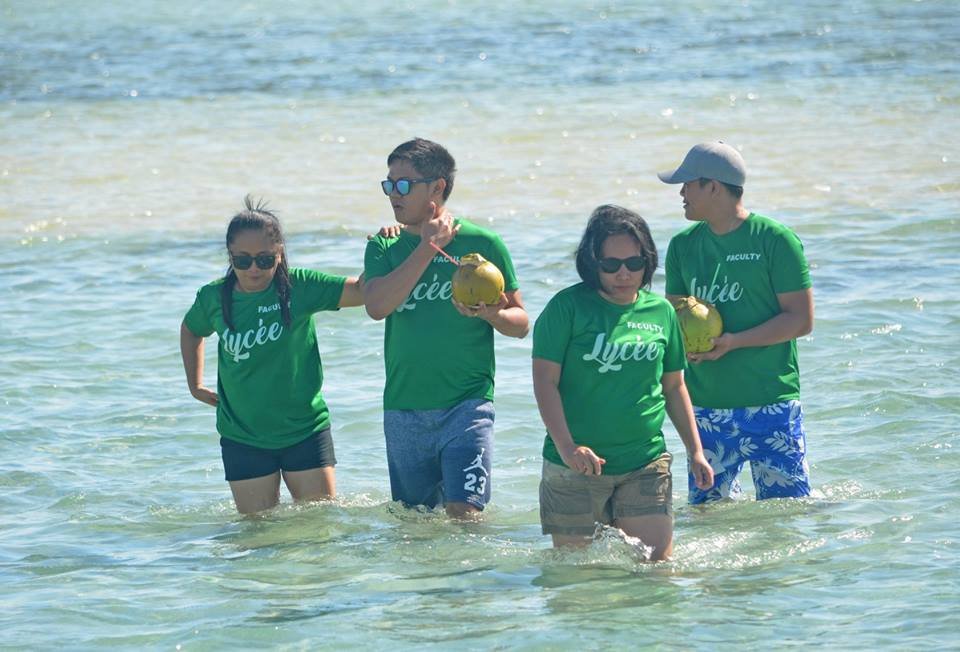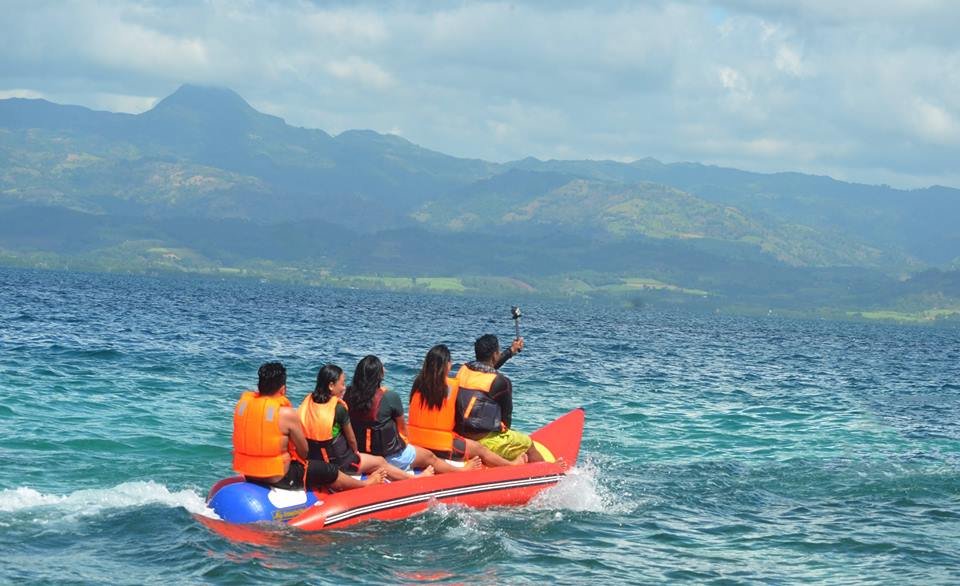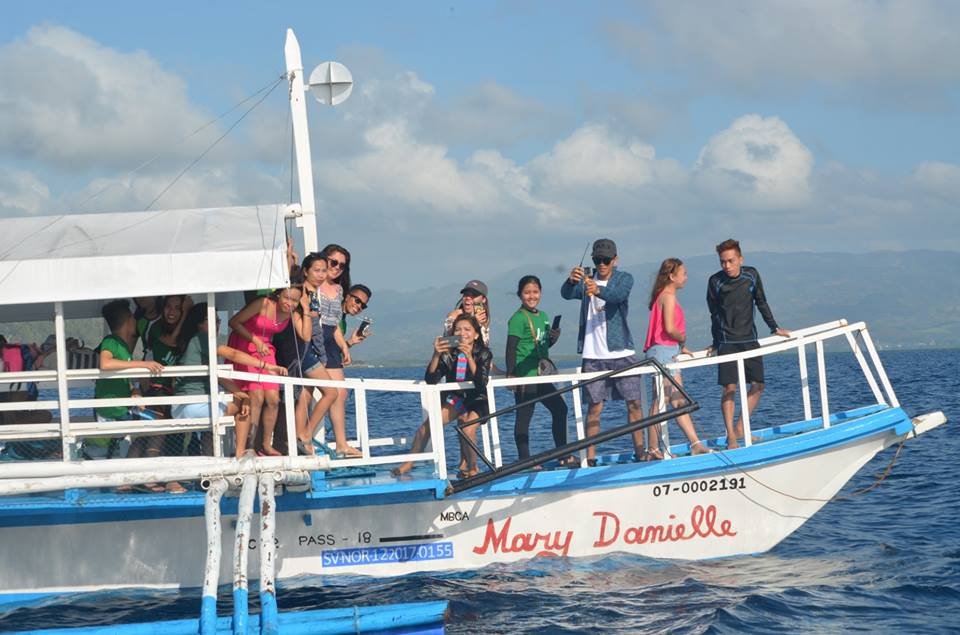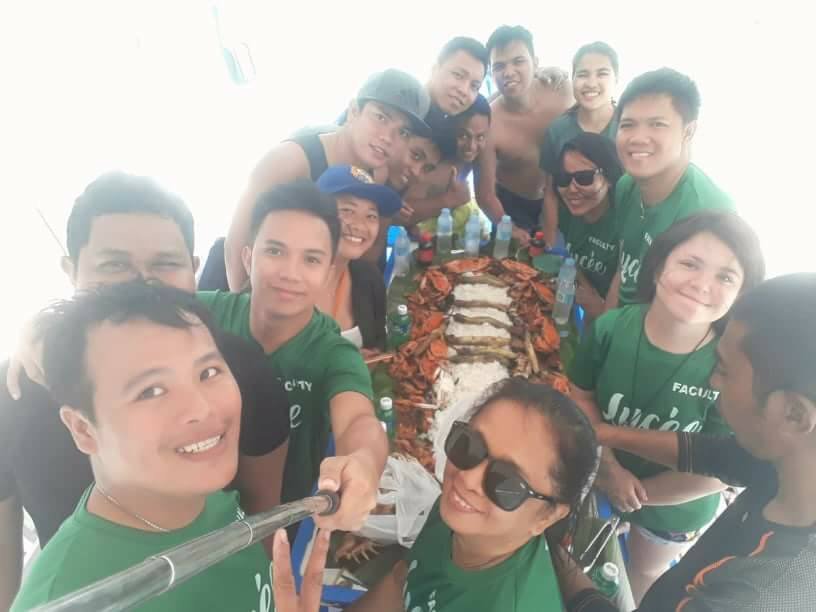 *Photos are grabbed from Sir Nestor, Sir Devon, Sir Elbert, and Sir John.
Activities: Dolphin watching, banana boating and snorkeling
Travel Tip: Eat fresh sea urchin and pair it with fresh buko juice
Contact Person: Dyna Adiong – 09224636944 and 09958927426
For questions, invites, and collaborations, direct message me on Facebook.  For updates on my whereabouts and whatabouts, follow me on Twitter and Instagram!
Related Posts:
#LibotPinas Visayas Series: Foodtrip in Dumaguete
#LibotPinas Visayas Series: Phototrip in Siquijor
Swimmin' with the Whale Sharks in Oslob