Feature Friday highlights businesses, people, fashion, and basically anything under the sun!
Grakkie always blah-ed that I was so lucky for having my very first samgyeopsal in South Korea when we were there the other year. She was so happy for me 'coz she's an avid fan of Korean food and she had to try from one resto to another here in the Philippines yet couldn't tell what's authentic or not. She even emphasized that since I had my first taste in Seoul, I could rightly distinguish if the advertisement of a resto is telling the truth or not. I'm no connoisseur in this matter yet, but I've somehow proven Grakkie's point after trying out two samgyeopsals here in our country!
First was when we dropped by Dumaguete summer of last year. One of the restos we visited had samgyup in their menu and I got really really excited in ordering it. After quarter of an hour of waiting, the samgyup set was laid on our table with only a few slices of meat, a bit of kimchi and ssamjang, and what disappointed me most was they were using the iceberg lettuce (used for sandwiches) instead of romaine or lolla rosa or gomchee.
On the other hand, I had an overnight visit to CDO summer of last year again and when I saw Grakkie, she didn't recommend us to eat at the Korean resto within the city proper. Her car was in the shop at that time so we were not able to go uptown for samgyup at a more traditional Korean resto which she recommended. So I got home disappointed 'coz I've been craving for samgyup since Korea.
Finally! A trip to the capital city came when one of my colleagues wanted to try out eating while cooking food by ourselves on the dining table. Then I exclaimed, "samgyeopsal!" I was super thrilled by his idea 'coz it was him treating us for dinner in order to pay for redirecting us in our commute from the airport to the place where we were staying. After goggling, we walked our way to Metrowalk from Shine Residences along Meralco Avenue at Ugong, Pasig for SAMGYEOPSAL!!!
Hear ye, hear ye, people of the North! The newest Korean resto has arrived to town! Ma Dang Korean Restaurant by Rico's Moonlight was still on their soft opening when we checked it out two weeks ago. We were so lucky to have availed the bit pricey P599/pax for the unlimited serving of samgyup. Oh, what a spread of side dishes they've got! Plus they have the freshest greens for the lettuce wrap! And the meat! The meat was oh, la la la!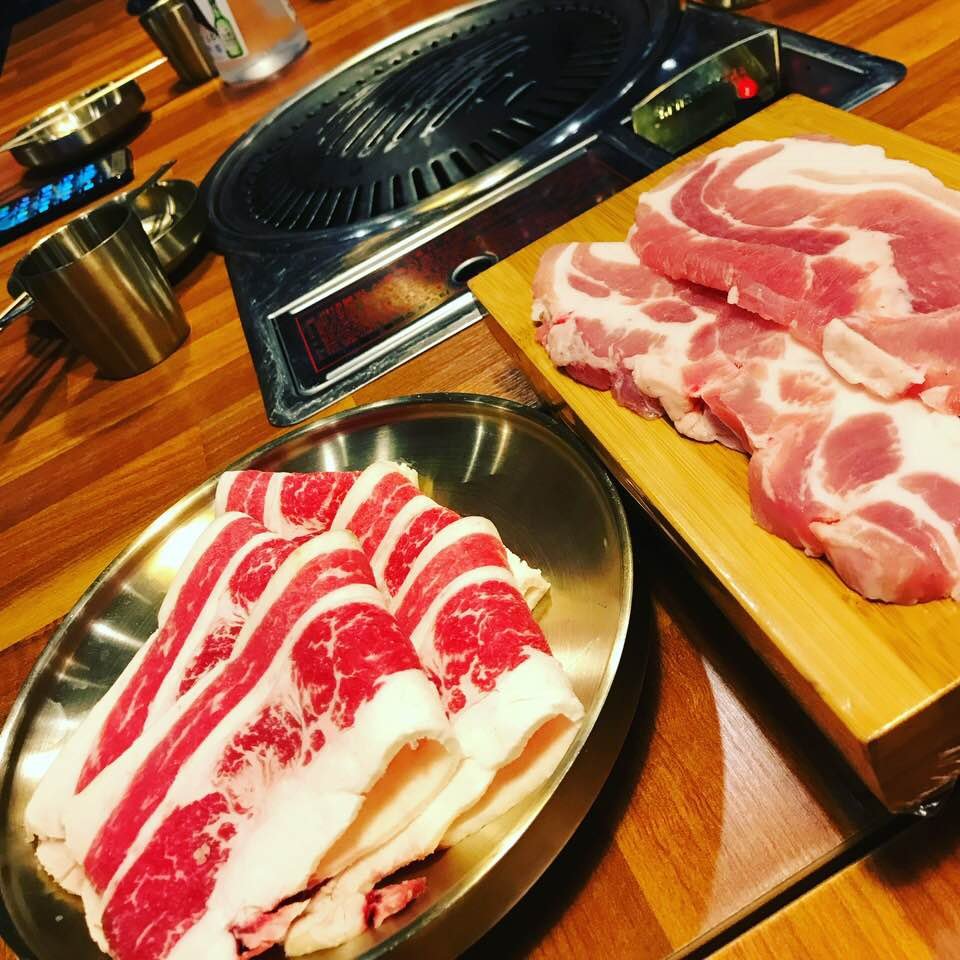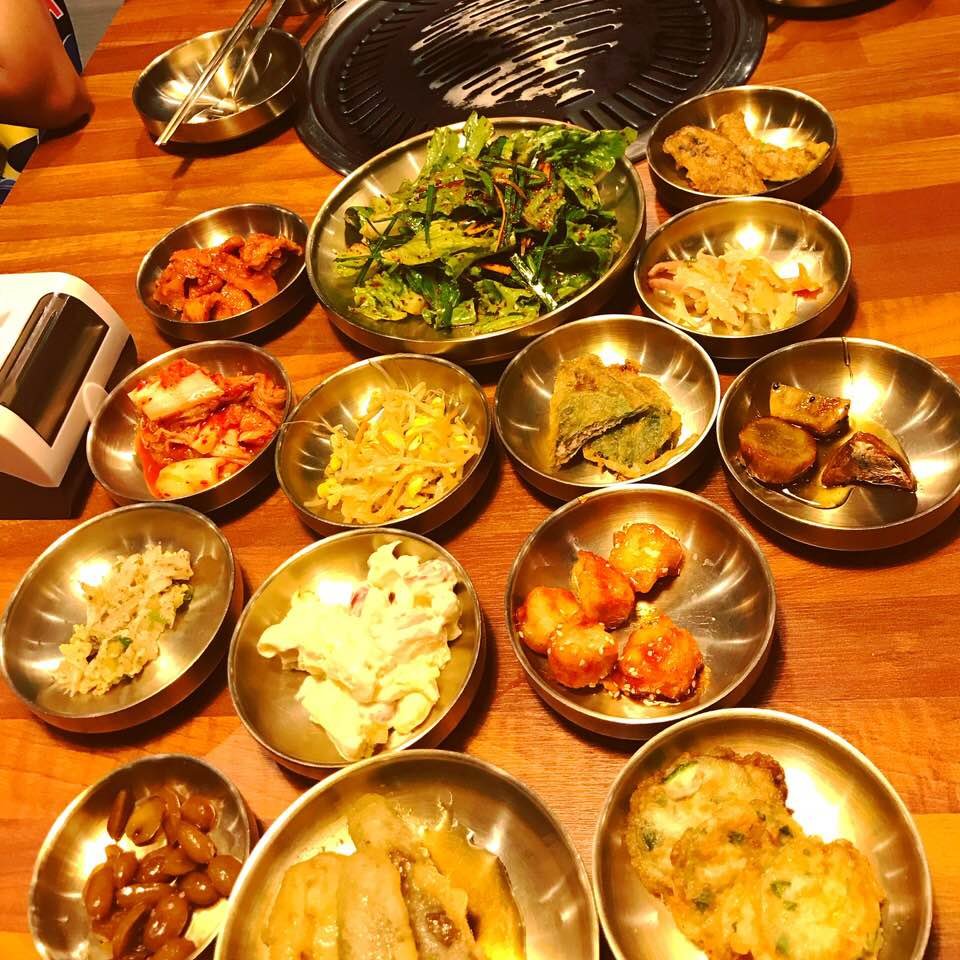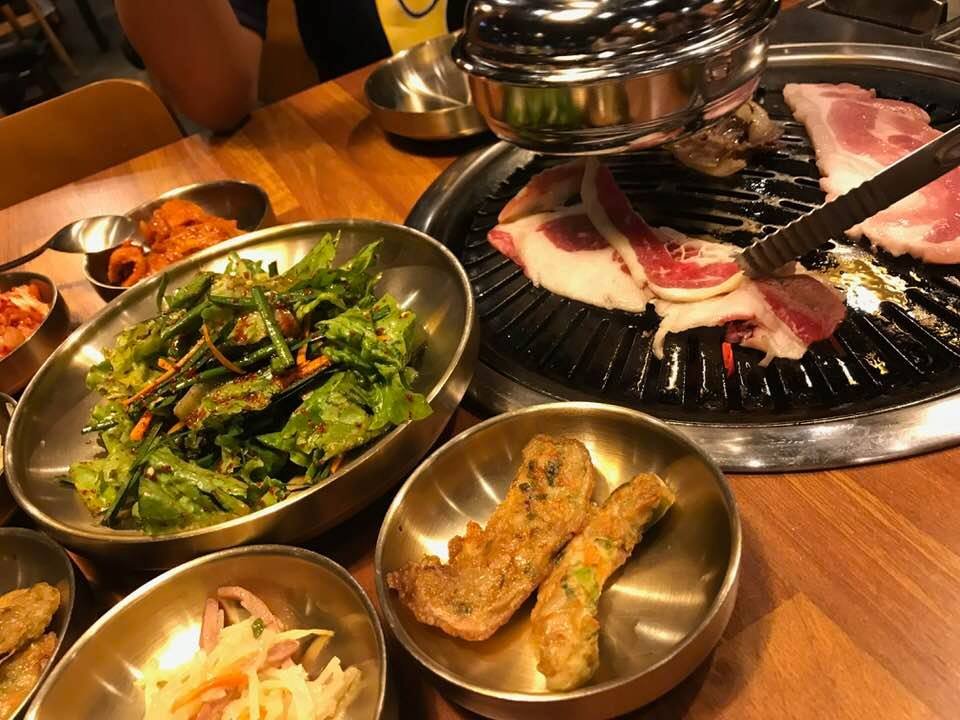 After a single bite of the lettuce wrap I've assembled, it was such a bomb! All flavors burst in my mouth just like the very first samgyup I had in Korea! Then it brought me back to that winter in Seoul when I also had my very first Soju! Craving satisfied for me after a year of longing for real samgyeopsal paired with Soju, craving satisfied for my soul always eager for more food adventure! When the owner of the place checked our table and asked us what we need, I could reply "I couldn't ask for more!". At the same time, I also asked the owner who prepared all the stuff on our table, he replied in rough English that everything was done by him and all ingredients are fresh all the way from Korea! So my Ma Dang experience was indeed 100% authentic Korean!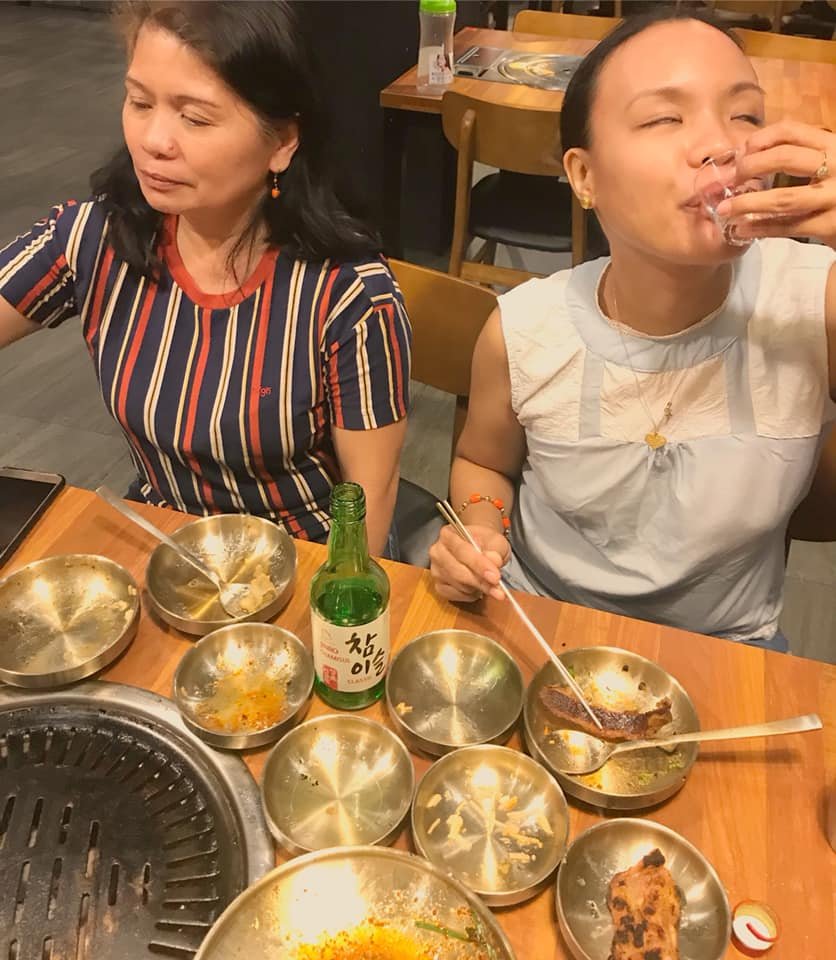 Now let's talk about my companions. Engr. Josephine Lumosad and Engr. Esmael Larubis were with me for our PIChE National Convention. It was Ma'am Jo's first try of samgyup and to be honest, she haven't developed a liking for the lettuce wrap so we ordered a cup of rice for her. On the other hand, Sir Esma also loved the samgyup as me and thanks to him for paying the bill! Oh, he's such a generous soul! 'Til next time, Sir Esma! 🙂
For authentic Korean food in Greater Manila Area, do try out Ma Dang at Metrowalk! You'll never get wrong 'coz what they serve is really worth every single penny you shed out from your pocket!
Cheers to more Korean food!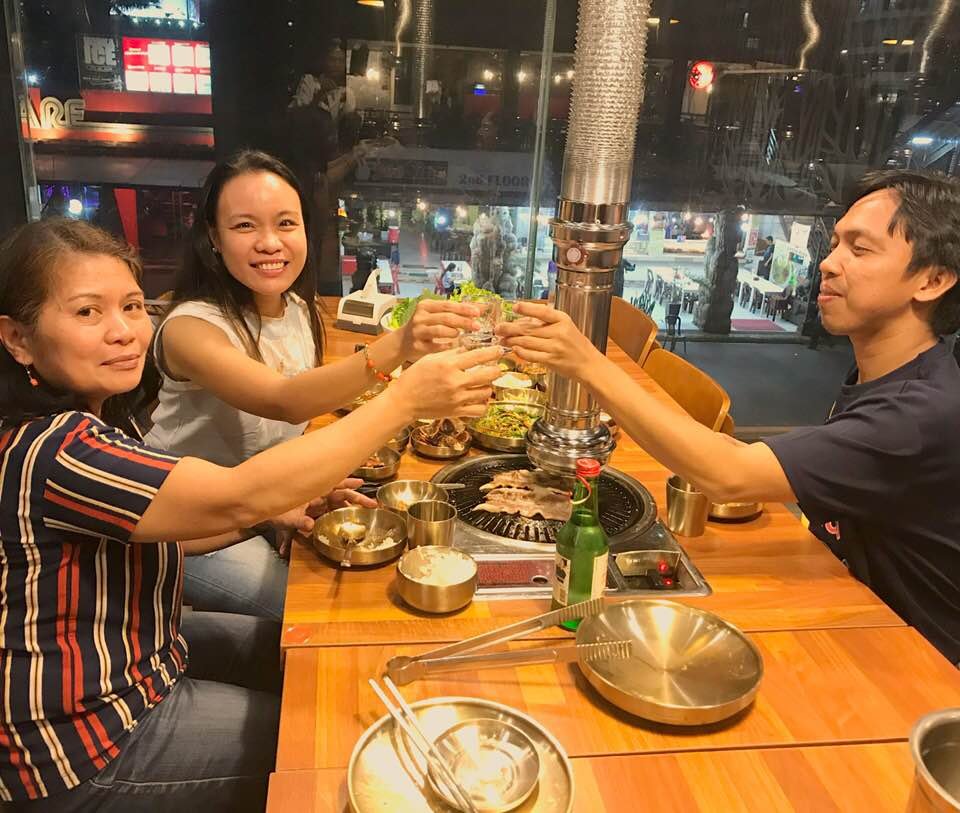 For questions, invites, and collaborations, direct message me on Facebook. For updates on my whereabouts and whatabouts, follow me on Twitter and Instagram!
Related Posts:
How to Prepare Samgyeopsal
Highlights/Relevant Points About the PIChE 80th National Convention (In My Own Point of View)