November 2016
Chocolate Hills is to Bohol as Bohol is to Chocolate Hills.  That's some logic, huh?  But don't talk logic to me 'coz I'm not that too logical a person.  Corny…..  Talk to my jokes.  I'm not just really a jokester!  Anyway, I just can't get tired of showcasing these hills that turned into peanut kisses (as the shape of Hershey's real chocolate kisses) for pasalubong.  The Chocolate Hills are indeed a great manifestation of God's super powers, a divine creation that you'll be left in awe as you take in the view!
For every Bohol trip, first stop is always the Chocolate Hills via the view deck at Carmen.  In 2005, the road was still bumpy, the stairs to the top were dilapidated, and there was still no restaurant around the area.  But 11 years after, wide concrete roads take you to Carmen from the port.  The view deck is already spacious and there are railings for tourists' safety.  A function hall/restaurant has also been put up as well as really comfortable toilets.  I highly commend Carmen's tourism office for their very clean, sweet-smelling, and air-conditioned CRs!  That is just too perfect for tourists coming from long journeys just to visit the hills!  By the way, where'd you put the bell now?  I haven't seen it.
On the other hand, there's also another tourist attraction overlooking the Chocolate Hills but travel time is longer.  For those who wish to stay 2-3 nights in Bohol, then the Sagbayan Peak is best for you especially when you are travelling with your family.  Kids would surely enjoy this sort-of resort so this now comes with a pricey entrance fee compared with that of Carmen's.  Food is also a bit pricey but who cares with the price if the whole troop was treated nice, right?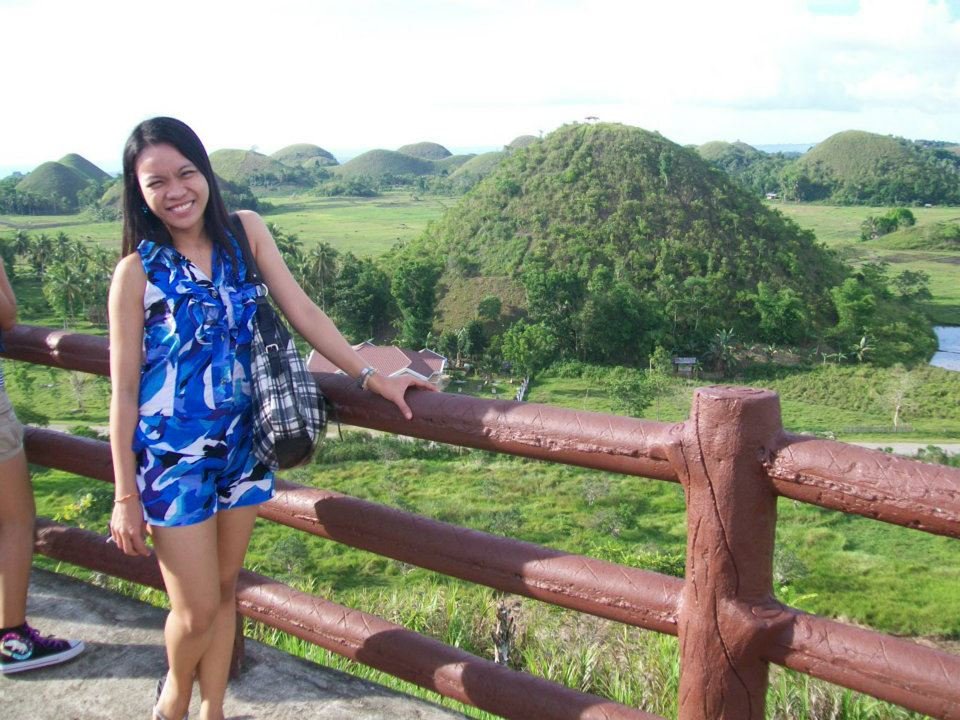 In Sagbayan Peak, there's no dull moment!  It's a big park like Disneyland where you can get quirky with your friends.  I was privileged enough to visit the place with my president batchmates in JCI for our Midyear's President Academy five years ago.  Oh, how time flies so fast!  How are you guys, doing?  It was great spending the academy with you though I was too late in catching up with Batch 2geder.  Hehe…..  Batch Blackout by heart here.  Sorry but no offense, preses…..  Lol!

So these were my second and third visit to Chocolate Hills.  As for the first, I was with Mommy Becky during her doctor's conference in Waterfront Cebu.  We only did a side trip day tour to Bohol and it was a very memorable experience to me!  I am always grateful to Mommy for the perks of being her niece.  As for the photo, I feel sorry for myself for my bangs as I really need to post it here!  Haha!!!!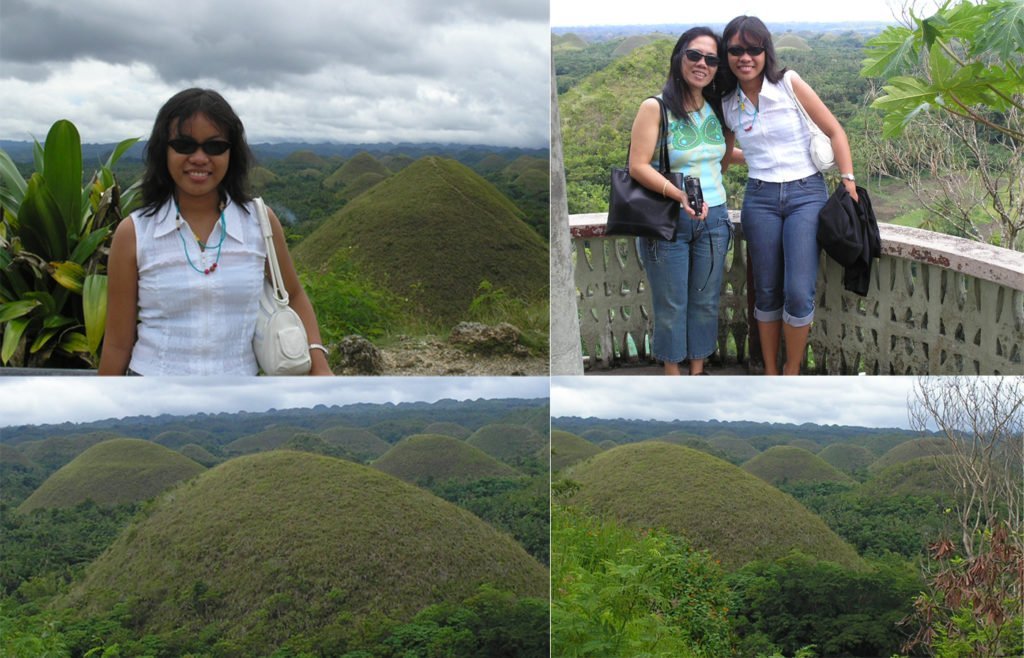 Travel local and get inspired with the 7, 700 islands of the Philippines!  Stay tuned for more about Bohol only here on The Other Side of Mae! #tosomtravels
PM TravelGoals here for Bohol tour packages! 🙂
Related Posts:
Loboc River Cruise
A Delayed President's Travel Tips