Spiritual Sunday teaches all about life and our Big Boss.
Remember my post on Labor Day about the mini house of prayer that the people of Brgy. Bongbong, Ozamis City started to build?  Now by God's grace, I am so overwhelmingly glad to announce that it is now finished!  Yes, God has again made the impossible possible!  Yes, God has shown to His people that what He had started, He will finish!  And yes, God has been so faithful in fulfilling His promise!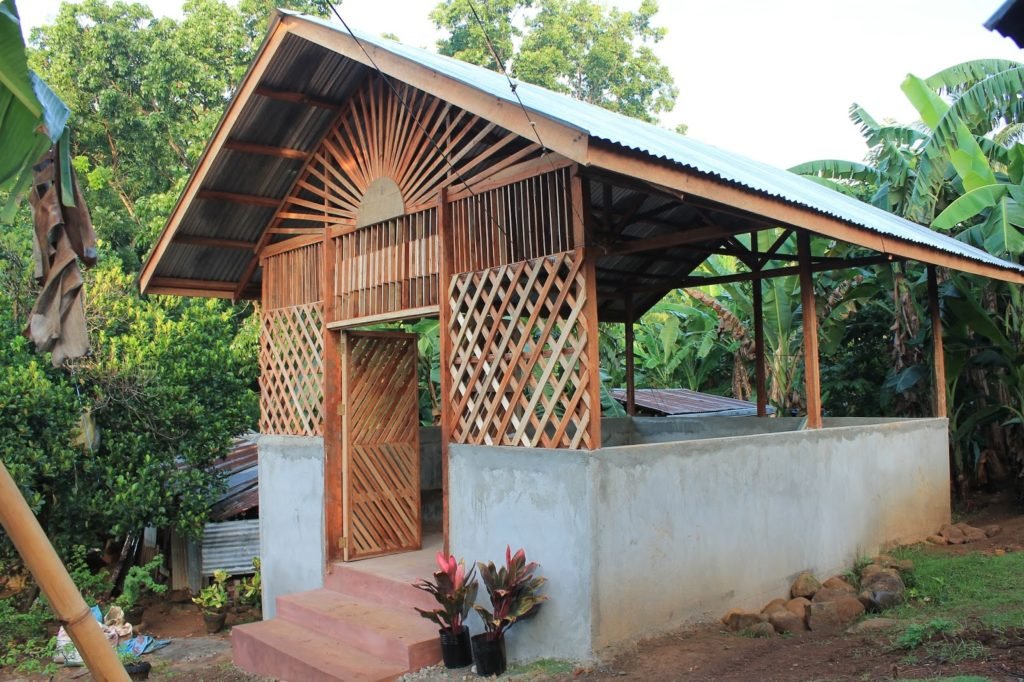 Through the cooperation of the Happy Church, people from the Happy Church Bongbong Outreach, and other kind-hearted private individuals, the house of prayer is now completed with walls, ceilings, and flooring!  So the Happy Church Bible Study Center Bongbong Outreach was officially opened yesterday, August 3, 2013 at exactly 6 o'clock in the morning!  The founder of Happy Church, Pastor Elvie Go blessed the opening of the center together with missionaries Beth and Kendra.
A host of people gathered which made the first worship service held at the center fully jam-packed!  And this is only the beginning.  More and more people will come every week to hear God's word and to have fellowship with the other brethren.
Now that the bible study center is finished, Bongbong outreach leader Maria Lourdes T. Putis would like to thank all the people who had contributed to the success in putting up the building.  As mentioned in my previous post, everybody (men, women, kids, and oldies) took part in making their dream house of prayer come into reality.
Founded by prayer, this center would surely bring the good news to more people.  Founded by love, this center would surely bring more souls to the feet of Jesus Christ, our Lord and Savior.  For He is faithful and true!

So here's a quick vid telling the story of Happy Church Bible Study Center Bongbong Outreach:
Related Posts: