Disclaimer:  This activity was unintentionally a part of Lablab for Kids Christmas project.  This was another impromptu bright idea that suddenly popped up in my mind to give joy to the kids.  I just used the same title because we only have one goal and that is to put a smile in every kid's heart this Christmas season!  No #LablabForKidsChristmasYear5 funds were used in this activity.
I woke up like this!  I always wake up with bright ideas!  No perfect planning, no wishes to do this and that, just getting things done on impulse!  That is just me.  Whatever comes out in my mind I abruptly make into being.  I generally do things on the spur of the moment!  The reason why my students hate me most.  Haha!  So yesterday was another realization of an idea I visualized the moment I woke up.
Since we only have one recipient for Lablab for Kids Christmas this year and that is baby Seb who needs a liver transplant ASAP, I didn't have any gift to wrap.  I was accustomed of wrapping tons of gifts for four consecutive years for our less fortunate children in Ozamiz.  (You may see all related posts below on how far had we gone for Lablab for Kids Christmas project in collaboration with my family, relatives, family friends, high school friends, Facebook friends, my former students, my JCI family, and all other Ozamiznons from all over the world!)  So my hands got itchy and suddenly thought of inviting my pamangkins over to join us in our annual balloon-giving at Fascino store.  To date, this is our fourth year of giving balloons to the kids passing by the store and this activity is never funded by Lablab for Kids Christmas project.  And I made the balloon-giving different this year because it's our first to invite people, prepare a small salo-salo and give gifts to the attendees.  So I called it Fascino Body Essentials Thanksgiving Party x Lablab for Kids Christmas Year 5! 🙂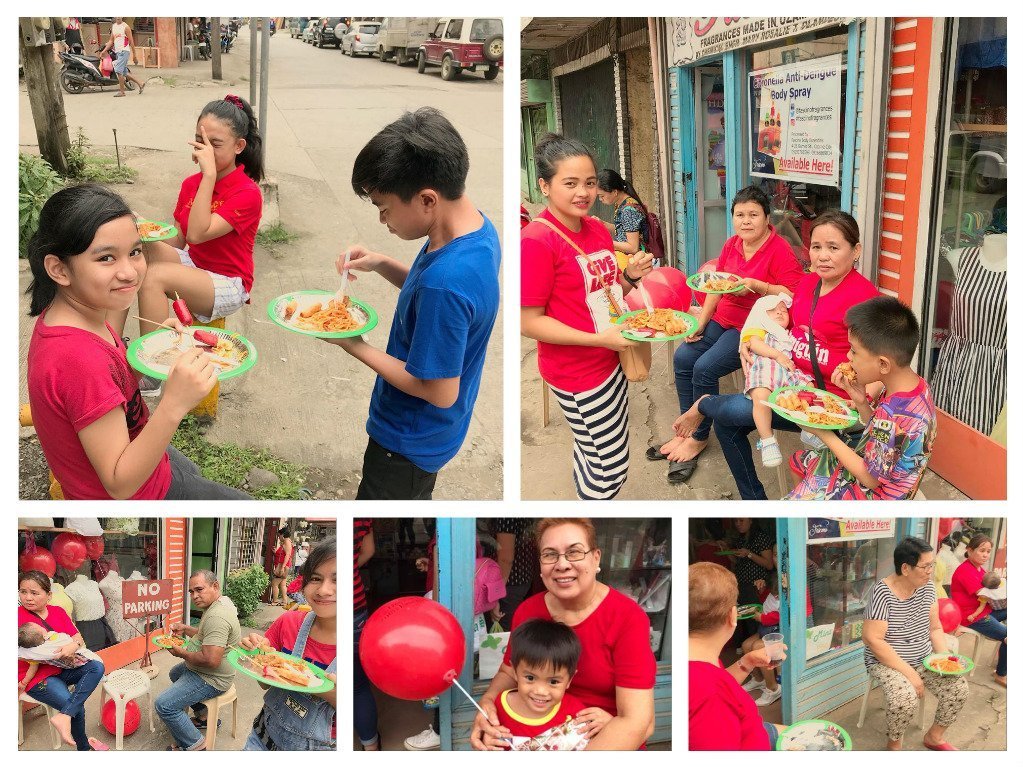 To the workforce of Fascino, thank you so much for always being present every time we have outreach projects!  Thank you Garcia, Putis, Balgue, Hisoler, and Empis families for all your help and for always being available for impromptu events! 🙂
To the man and woman behind Fascino, thank you so much Papa and Mama for all the love in the world! Luvsyah much! Mwahugz!  Thanks to my sissies in Singapore, too!
And to all our valued costumers, thank you so much for the wholehearted trust you've given us all through these years! From Fascino family to yours, have a blessed and meaningful Christmas! #FascinoFragrances #FascinoBalloons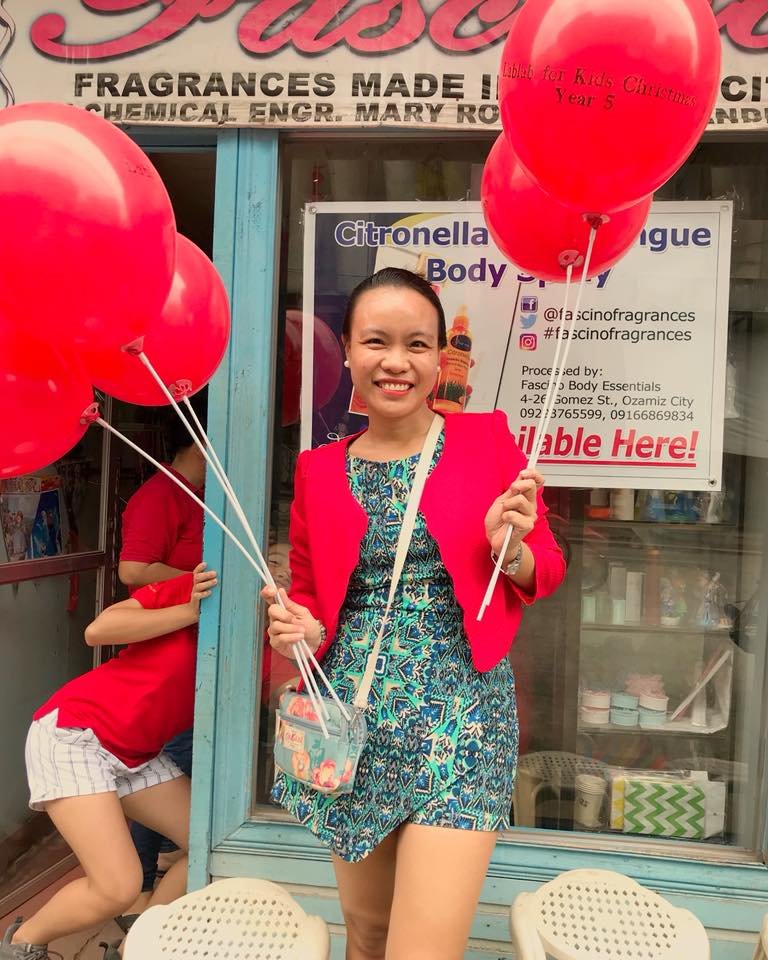 Tita Mae, who?

You know, the balloons!

Oh, yeah. And the citronella, too!
Related Posts:

Saving Little Seb
Lablab for Kids Christmas 2017 Year 4
Givin' Some Lovin' to the Street Kids
Lablab for Kids Christmas 2015: Gift-Giving and Party at Baybay Maningcol
Lablab for Kids Christmas 2015: Balloon-Giving Outside the Store
Singko Mo, E-Regalo Mo